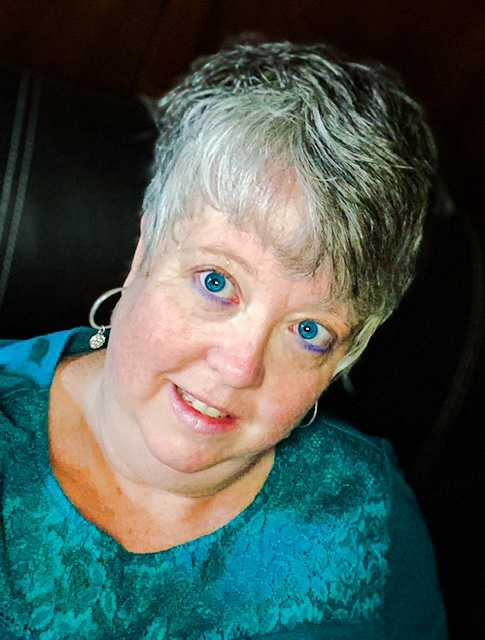 PLEASE WELCOME
JULIE ARDUINI
TO
FICTION FRIDAY
enjoy the contemporary romance series prologue
Nationally celebrated sextuplets each discover their own identity and find that special true love like their parents shared.
March 1996
One infertility patient. Six babies. A team of doctors. A marriage committed to preserving life. Global headlines. Yep, that sounded like Lisa Collins, Julia Turmeric's best friend. Julia stared at the cordless phone in her hand. The buzz of the newsroom swarmed around her, but her focus remained on the blank screen of the disconnected call. The message so shocking that Julia's jaw froze.
A set of finger snaps brought her back to reality. "Jules! What's going on? I've been talking to you about Hussein's latest statement and I didn't even get an eye roll."
She turned her head to her cameraman and held up the phone. Her reply came out as fast as syrup near the bottom of the bottle. "It's my best friend from back home, Lisa Hart."
Walt, her favorite colleague, nodded. "Oh, right. The morning anchor at that little station Upstate, right?"
Julia bit her lip as she replaced the phone to the base. "Yeah. She's pregnant." Saying it felt foreign. The first shock was Lisa marrying Paul and stepping away from broadcasting. How many college nights had they spent dreaming of becoming the nation's news duo? Then, to realize Lisa was an infertility patient and her journey so raw and lonely, Julia secretly wished Lisa would stop the treatments and return to WFRN. Now, to hear Lisa's dream was coming true. And then some.
"I remember you saying something about it, that she and the husband had been trying for a while. She okay?"
She sighed, still trying to process the news. "They learned they are carrying sextuplets. I knew when they were doing infertility treatments there was a chance of multiples, but this?" She ran a finger through her long, ebony, straight hair. "The doctors asked them to reduce, she had some term for it, but she's real serious about her faith. Very pro-life."
He picked up a tripod. "She's keeping all of them?"
Julia nodded, still amazed at all Lisa had shared in that call. She tapped the camera. "And Lisa wants us to document their story." Microphones from rival networks begging for information danced through Julia's imagination, pushing aside the statistics she knew about high-risk multiple births.
December 1997
Julia unbuckled the seatbelt and stared at the ranch-style home in front of her, a deluge of childhood memories returning. "How are Lisa and Paul taking care of six babies in this little house?"
Her cameraman took the keys out of the ignition and shrugged. "This is your old Big Flats neighborhood, right? You grew up with brothers and sisters." Walt, always so practical.
She pulled down the visor mirror and applied fresh lipstick. "Not six born at once." She snapped the visor back in place and blotted her mouth with a tissue. "If anyone can do this, it's Lisa. That girl could make the hardest person smile and tell their story to her for the camera. I still don't understand why she didn't keep our pact. In college, we said we'd go national together."
"Love will do it all the time." Walt chuckled. "Ask my ex-wives. They were all in at first." He winked. "Then they got to know me."
Julia rolled her eyes and gestured toward the house with chipped paint and missing chunks of sidewalk leading to the front door. "Can you get some exterior shots? I'm going in."
She closed her eyes for a moment and took a deep breath before ringing the doorbell. Julia recognized Lisa's mom, Gail Bell, when Gail opened the door, cradling a baby.
The instant grandmother of six wore a wide smile. "If it isn't little JT from down the street. Come in."
Julia recalled the childhood name for Lisa's mom. "Hi, Mama G. Who do you have here?" Julia glanced at the newborn and then peeked past her second mother from childhood and observed the upheaval ahead past the kitchen. Car seats. Baby swings. Unopened gifts.
Gail's shaky laugh echoed in the foyer. "If he didn't have a tag, I wouldn't know. This is James Matthew Collins, number four of six."
Six babies. So surreal. I'm standing in the home of a national news event. Julia looked down the hall and could see a swing in motion.
"My cameraman will be inside soon. We have a lot to do. Can I see Paul and Lisa?"
Mama G. nodded and strolled down the hall to the living room. The couch and TV were there, but everything else was baby related. More swings. Baby chairs. Cradles.
Julia could barely take it all in. A man and woman were in front of her on the couch, each holding a baby. On the floor a woman with blonde hair sat near the swings, watching the remaining three fight sleep as they rocked back and forth.
Gail lowered her voice. "Lisa, Paul. Julia's here."
The two rose from the couch and faced Julia. Lisa navigated through the maze of equipment to reach her friend. Her eyes were bright, despite the circles underneath. "Julia! Thank you so much for doing this. It means everything to Paul and me that you're the one covering our journey."
Julia leaned in for a quick hug. Gone was the designer perfume Lisa always wore at work. Her best friend smelled of spoiled milk. "Are you kidding? Do you know how many stations around the world want to interview the parents of the multiples? Not only did you two refuse selective reduction, but had the babies stay the longest in the womb than any other multiples in the country. You all are medical miracles."
Lisa glanced at Paul, who was at her side. "It's all God. He blessed and took care of us."
Paul chuckled. Wisps of light blond hair fell over his eyes. "And we pray He keeps providing. We need all the help we can get."
August 2000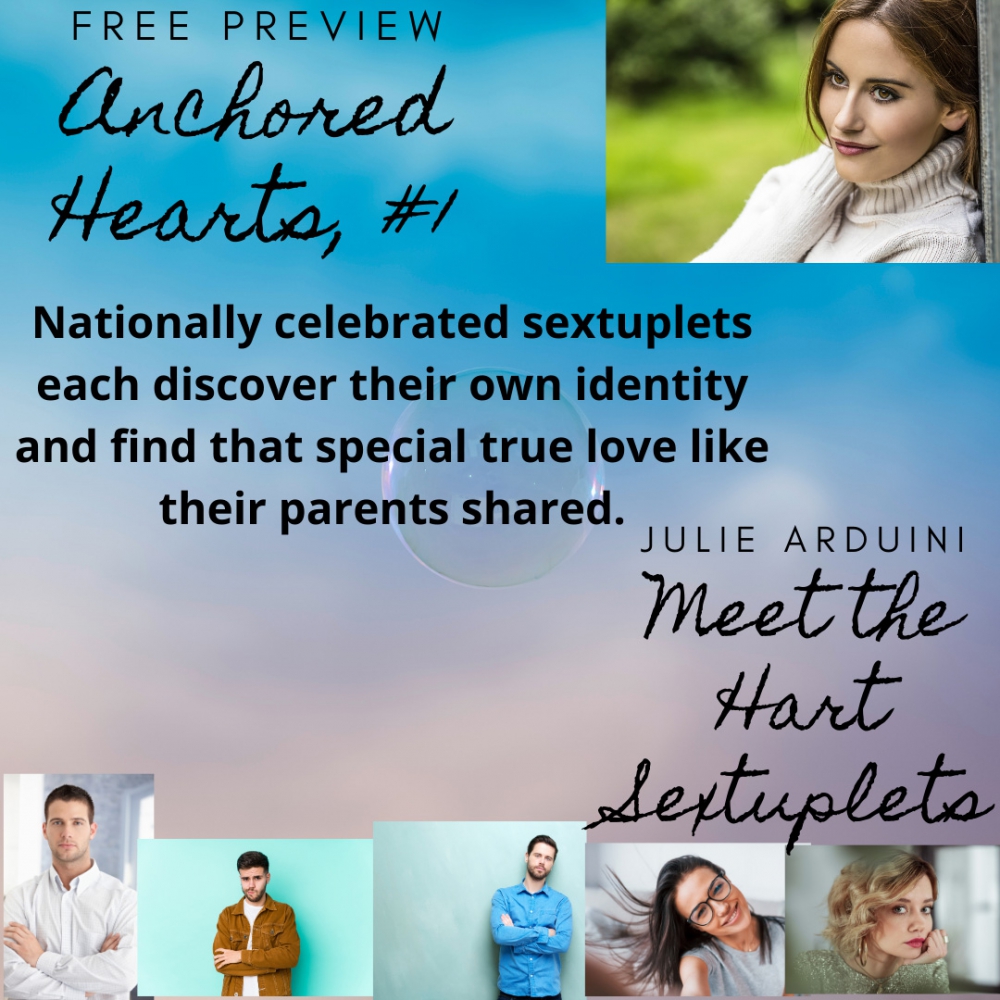 Julia touched the ends of her newly-cut hair, the hold from the hairspray keeping her trendy bob in place. The New York City humidity seemed extra miserable, but the five-hour trek upstate to Corning didn't seem to provide any relief. The short hair took getting used to, but she was glad she'd done it.
Walt shook his head as the Collins home came into view. "Look at all the tricycles."
"It's crazy. At least that means the kids are more mobile than the first time we met them." Julia gazed at the colonial home and smiled. "This place is bigger and more beautiful than Lisa said. It's amazing how the community pitched in and had this home built for them."
He nodded and pulled into the long, blacktop driveway. Three of the kids blew bubbles in the yard. "Viewers eat this up. They love this family. Lisa was smart to lock you in as a lifetime interviewer no matter what job you have, or what station."
Julie smiled. Lisa may have left the news business for home life with the kids, but she was savvy. Every year the media sent Paul and Lisa publicity requests to see the kids and interview them. Lisa found a lawyer willing to draft an exclusive agreement that gave Julia the only access to the Hart sextuplets, as the reporters called them.
"And now that I'm co-anchor of Rise and Shine, I think ratings will skyrocket. Moms watch the show, and they adore Lisa." Julia reached for her briefcase and looked out the window. "Speaking of, here she is."
Lisa sauntered over to the news van, her long hair piled on top of her head. "Julia. Walt. It can't be another year already."
The two exited the vehicle and greeted the Faces and Places magazine's Mom of the Year with a hug. "What's almost three years old like? Does it get worse than terrible two?" Walt opened the back of the van.
Lisa shook her head; her voice breathy as if she had run from the time she woke until now. Her long hair twisted on top of her head, secured by barrettes. No makeup that Julia could see. "All I can say is if your producer wants a transparent look at 'The Hart sextuplets' is to have plenty of footage."
Julia heard a screech, followed by a cry. One of the boys held an empty bubble bottle while one of the girls had wet, soapy hair. Julia tapped her favorite cameraman. "You can start by taping that."
September 2002
Julia tripped over a backpack on her way to the spacious Hart kitchen, the sink full of dirty dishes, the dishwasher humming in the background. Jimmy and Kelly, babies four and five, were eating at the kitchen table, the area full not just with food, but crayons and coloring books. Unopened mail. "Hey, guys. Can I ask you a couple questions?"
Jimmy looked to his sister, then to Julia. "Is it for TV?" He reached for a baby carrot.
She nodded.
He narrowed his eyes and took a bite. "Are you gonna ask about school?"
Julia smiled. "Yes, that's what everyone wants to know about."
He reached for a cucumber slice. "I can make it easy. We all hate it."
Julia bit her lip to kill the temptation to laugh. She glanced at Kelly, who nodded. "Hate it."
January 2003
Julia tucked a piece of hair behind her ear as she looked at her notes for her upcoming interview with the latest A-lister actress. The morning show and evening magazine duties gave her a lot of assignments with Hollywood's elite, but few gave Julia joy in prepping for the meeting.
She took a sip of her coffee and heard a knock on the door. Glancing at her office clock, she saw that it was late in the evening for visitors. "Who is it?"
"Julia." His voice cracked. "It's Walt."
Julia stood and jogged to the door. He was always home and with his family once his assignments were done. She opened it, ready to invite him in, when she saw his hands shake and his eyes full of tears. "What's wrong?"
"I told the brass I would be the one to tell you."
Her eyebrows furrowed as she tried to discern what he was saying.
"Julia, there's been a terrible accident back in your hometown."
She felt the pit form and enlarge, as she instantly thought of her parents and siblings. "Dad? Mom?"
Walt shook his head. "Lisa and a couple of the kids."
Julia felt her knees buckling beneath her. "Tell me they are okay."
MORE ABOUT THE SERIES
Can two go-getters surrender their need to control and find a happily-ever-after?
Jordyn Bell Hart succeeds in everything she does. Her promotion to morning show co-anchor blossoms her career in the same way her mother's work did. Jordyn keeps tabs on her family and enjoys helping them grow. When life around Jordyn starts to change, can she surrender her desire to control?
Spencer Collins knows how to balance a busy life. He has his work as a reporter, his time caregiving for his grieving father, and looking out for his little brother. When he learns he's the new co-anchor of a morning show with Jordyn Hart, can he handle working with a celebrity who brings a lot of challenges to life on and off the set?
Read a FREE preview of Anchored Hearts by clicking HERE. Book 1 in Surrendering Hearts, a series about nationally celebrated sextuplets who each discover their own identity and find that special true love like their parents shared. https://dl.bookfunnel.com/sreqjn1tin
Anchored Hearts coming soon.
She never, in all her years choosing Walt as her cameraman, saw him cry.
"Lisa's gone."
Surrendering Hearts is a six-book series starting with Anchored Hearts. Read the free preview HERE.
ABOUT JULIE ARDUINI
Julie Arduini loves to encourage readers to find freedom in Christ by surrendering the good, the bad, and ---maybe one day---the chocolate. She's the author of the contemporary romance series SURRENDERING TIME, (Entrusted, Entangled, Engaged,) as well as the stand-alone novellas, MATCH MADE IN HEAVEN and RESTORING CHRISTMAS. She also shares her story in the infertility devotional, A WALK IN THE VALLEY. Her other latest release, YOU'RE BRILLIANT, is for girls ages 10-100, written with her teenage daughter, Hannah, and is book 3 in their SURRENDERING STINKIN' THINKIN' series. She blogs every other Wednesday for Christians Read. She resides in Ohio with her husband and two children. Learn more by visiting her at http://juliearduini.com, where she invites readers to opt in to her content full of resources and giveaway opportunities.
Facebook: http://facebook.com/JulieArduini
Facebook Author Page: http://facebook.com/JulieArduiniAuthor
MeWe: https://mewe.com/i/juliearduini
Twitter: http://twitter.com/JulieArduini
Gab: https://gab.com/JulieArduiniAuthor
Telegram: http://t.me/JulieArduini
Pinterest: http://pinterest.com/JulieArduini
Instagram: http://instagram.com/JulieArduini
Snapchat: https://www.snapchat.com/add/JulieArduini
Goodreads: http://goodreads.com/JulieArduini
Amazon: http://www.amazon.com/Julie-Arduini/e/B00PBKDRSQ/
BookBub: https://www.bookbub.com/profile/julie-arduini
Julie Arduini Newsletter: https://mailchi.mp/321e32f02e17/juliearduininewsletter
Receive FREE preview of Anchored Hearts: https://dl.bookfunnel.com/sreqjn1tin