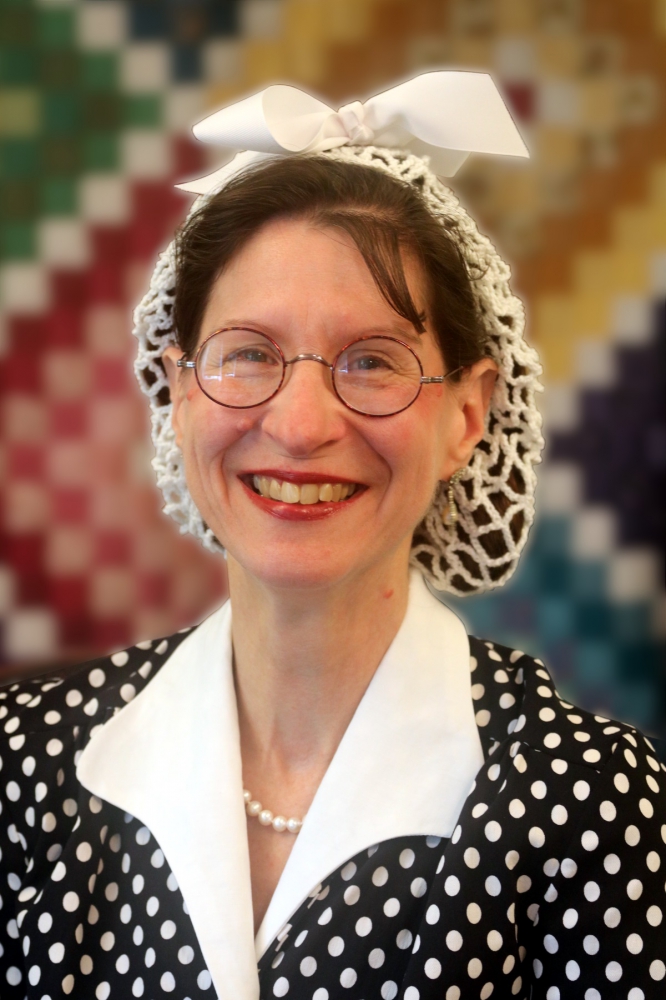 PLEASE WELCOME
LINDA SHENTON MATCHETT
TO
FICTION FRIDAY
READ AN EXCERPT FROM HANNAH: A GOLD RUSH BRIDES NOVEL
March 29, 1829
Dahlonega, GA
Chapter One
Reverberations from the gunshot echoed among the hills surrounding Hannah Lauman's property as she gripped the rifle and watched the cougar disappear through the trees. Winter had apparently not been kind to the gaunt and shaggy animal, prompting its boldness to approach the homestead. Fortunately, Quinn had taught her to shoot, so she could protect herself during the times he was away from their claim. Four-legged beasts weren't the only predators she'd had to scare off after word got out about how much gold she and her husband were pulling from Yahoola Creek.
Panning this week had been more productive than usual and storing the accumulated flakes and nuggets in the cabin was never a good idea, so today's journey to Gainesville was her husband's third trip to the bank. How long the gold would hold out was anyone's guess, so she should probably be down at the water's edge, but the two of them were out of clean clothes, and she hadn't swept or dusted in days. She wasn't so gold-hungry that she'd live in a pigsty.
She grabbed one of Quinn's shirts and hung the cotton garment over the line, then bent and picked up another. She ought to warn the other miners about the wildcat, but perhaps the gunshot would bring one of the neighbors running so she wouldn't have to seek them out.
Finished with the clothes, she gave one last look toward the forest, then picked up the basket and headed toward the cabin. Inside, she lit one of the lamps to push away the gloom from the small abode. "Hello, the house!" A shrill voice sounded in the yard.
Hannah stepped to the doorway and waved.
Glenda Thompson, the wife of another miner a few claims away waddled toward her, the woman's swollen stomach evidence of her late-term pregnancy. She carried a towel-wrapped bundle. "Good afternoon, Hannah. I made several loaves of bread and thought y'all might be able to use one."
"Real bread sounds heavenly. We've been eating biscuits with most of our meals. Quinn will be thrilled."
The petite blonde woman handed her the loaf, then rested her arms on her belly. "Where is that husband of yours? I didn't see him on my way over. Thought he'd be down at the water with the rest of the boys sifting through the sand."
"He went into Gainesville. Should be back any time."
"Another trip to the bank?" Glenda's eyebrow lifted. "Y'all must be doin' better than the rumors say."
Hannah shrugged. "Quinn's no Stephen Girard. We won't be financing the government any time soon."
Glenda giggled, then sighed. "At least you're gettin' by."
"We've done better than some, but the work is backbreaking, and the worry about claim jumpers, injury, and wildlife is wearing. By the way, a cougar wandered into the yard a short time ago. You might have heard the gunshot."
"That's bad news about the wildcat. I'll be sure to pass the word." Glenda huffed out a breath. "You ever wonder what life would be like if you weren't diggin' for gold day in and day out?"
"More often than you'd think." She gestured to the garments flapping on the line. "Like I said, we're doing all right, but it gets lonely." Especially with no children, but Hannah wouldn't get into that. Married for nearly ten years, she'd yet to conceive. And the longer her childlessness went on, the farther apart she and Quinn grew. "Everything okay?"
"We've about played out our claim. Might be movin' on." Glenda's chin trembled. "This was going to be our chance to get ahead. I'm not sure how much more gold chasin' I can do, but Bart doesn't listen to me. He's sure we're gonna strike it big."
"He might not be wrong. We only found dribs and drabs when we first arrived."
"Yeah, but we're gonna have a family to think about soon. We need a regular salary." Glenda rubbed at the cross dangling from a long silver chain around her neck. "I've been prayin' Bart will come to his senses, but nothin' yet."
"I'm sorry things are hard for you." Hannah fiddled with the edge of the towel. If their claim hadn't produced, would Quinn have been willing to walk away? Go back to their staid life in the city? If truth be told, they'd done better working the gold. A bit of a dreamer, he'd held and lost numerous jobs over the course of their lives together, always moving on to opportunities that were supposed to be bigger and better. The day he'd come home and announced he'd purchased a gold claim from a widow, they'd argued well into the night. Then she'd decided that working together might sweeten their marriage, draw them close again. She was still waiting for that to happen. What was it with men and their desire for fortune and glory?
Thundering hooves pounded, and Hannah's head whipped toward the sound. Chet Fawley, Dahlonega's sheriff crouched low over his horse's neck. He brought the animal to a halt, then slid from the saddle. His face with lined with fatigue and sadness.
Hannah's stomach hollowed. There was no doubt the man brought bad news. "Quinn?"
Sheriff Fawley removed his dusty Stetson and licked his lips. "I'm sorry, Miz Lauman. Your husband's dead. Ambushed outside of town."
Dizziness struck, and she swayed. Dots of light danced in her vision, and roaring, like an approaching train, filled her ears. She swallowed. "Who would want to murder my husband?"
"Looks like the work of the Cherokees. I've got my boys looking into things as we speak." He ducked his head. "I guess you'll be pulling out and going back to Atlanta, so be sure to let me know how I can contact you when I solve the case. Shouldn't be long."
Hannah squared her shoulders. "I'm not going anywhere, Sheriff. I've got a claim to work."
www.amazon.com/dp/http://www.amazon.com/dp/B091JPQHZT
ABOUT LINDA SHENTON MATCHETT
Linda Shenton Matchett writes about ordinary people who did extraordinary things in days gone by. A volunteer docent and archivist for the Wright Museum of WWII, Linda is a former trustee for her local public library. She is a native of Baltimore, Maryland and was born a stone's throw from Fort McHenry. Linda has lived in historic places all her life, and is now located in central New Hampshire where her favorite activities include exploring historic sites and immersing herself in the imaginary worlds created by other authors.
Social Media Links:
Website/blog: http://www.LindaShentonMatchett.com
Facebook: http://www.facebook.com/LindaShentonMatchettAuthor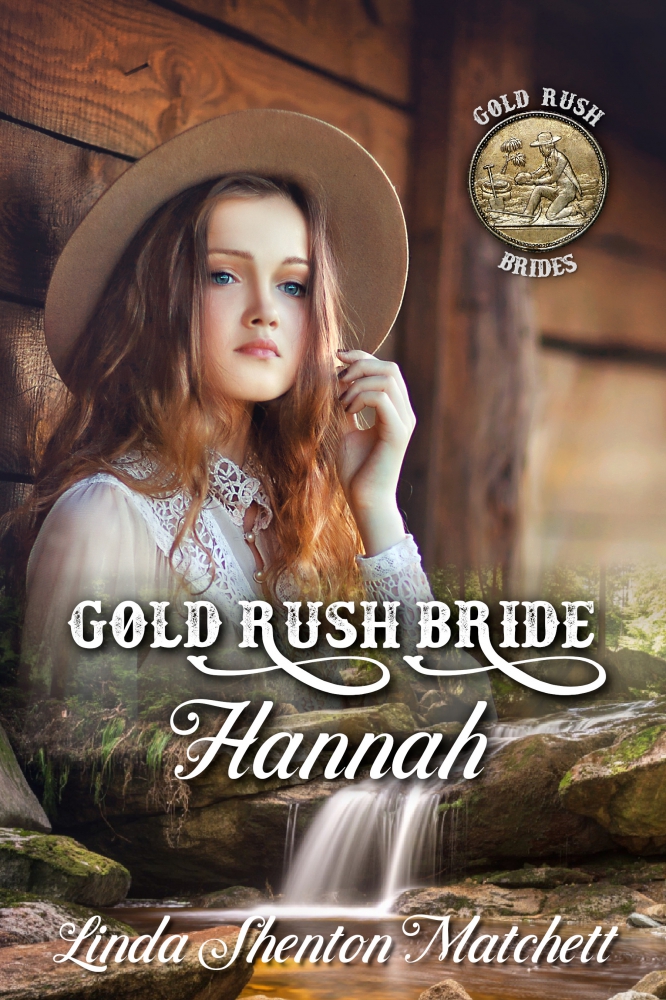 BookBub: https://www.bookbub.com/authors/linda-shenton-matchett
Newsletter Signup: https://mailchi.mp/74bb7b34c9c2/lindashentonmatchettnewsletter
ABOUT GOLD RUSH BRIDE HANNAH
A brand-new widow, she's doesn't need another man in her life. He's not looking for a wife. But when danger thrusts them together, will they change their minds...and hearts?
Hannah Lauman's husband has been murdered, but rather than grief, she feels...relief. She decides to remain in Georgia to work their gold claim, but a series of incidents makes it clear someone wants her gone...dead or alive. Is a chance at being a woman of means and independence worth risking her life?
Jess Vogel never breaks a promise, so when he receives a letter from a former platoon mate about being in danger, he drops everything to help his old friend. Unfortunately, he arrives just in time for the funeral. Can he convince the man's widow he's there for her protection not for her money?
Gold Rush Bride: Hannah is the first book in the exciting new series Gold Rush Brides. Steeped in romance, intrigue, and history, the story will keep you turning pages long into the night.