PLEASE WELCOME SPECIAL GUEST BONNIE ENGSTROM
My spiritual journey:
I was brought up in a Lutheran church, became leader of the youth group when I was sixteen, married in another Lutheran church, had my first child baptized in one, then slacked off.
I have always loved the Lord, but mostly depended on Him because that's what I was taught. When I was in my thirties, several friends coerced me to attend a non-denominational community Bible study where I met and became friends with women of all ages and where we dug into the Word. I loved that the older women mentored we younger ones; this was especially helpful to me since my mother died the year before my first child was born.
We lived in a tight knit community, almost like a small town. All of our kids were on teams together, and we parents all socialized with each other. One day I got a call from a dear friend that another friend's three-year-old child was hospitalized with a serious heart condition. We decided to take action; we cut out big read hearts and printed a message on the backs explaining that if the heart was taped to a garage door, it meant that family was praying for little Michael. We paid tween boys a quarter each to distribute the hearts to almost 1200 homes. (This was over 30 years ago when a quarter was king.) Soon, our community was dotted with garage door hearts. Sweet little Michael died. But, knowing so many were praying for him gave his parents and brother support; and, the hearts drew people closer. This situation, and the hearts, drew me closer to the Lord. It was a significant part of my journey.
I now attend City of Grace Evangelical Christian Bible-teaching church and Bible study where I joyously, and comfortably, raise my hands in praise.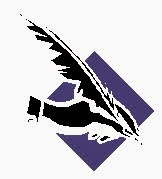 My call to write:
Simple. True. I was tearing up lettuce for a salad when I 'heard' in my soul "Write!" I left the lettuce and ran to my computer. Within days I had completed a non-fiction book about being part of an internet prayer chain. I switched to fiction after having read Deb Raney's novels and after no editor or agent understood the concept of Internet or cyber prayer chains.
Why I wrote Butterfly Dreams: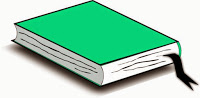 I have no idea, except it must have been God-inspired. The concept, the characters and the story just popped into my head over five years ago. I just had an exceptional book signing for it, and I have begun a sequel.
A teaser about Butterfly Dreams:
Betsy is fifty-eight (widowed once, divorced once – from The Jerk) when she opens her friend Bett's door for a guest. Tall, handsome, graying at the temples Noel with a chiseled face and a Romanesque nose looks down at her. "You must be one of Bett's best kept secrets." He says. Betsy's knees wobble. Why would this man be interested in overweight her with the love handles and protruding derriere? Her mother, Harriet, reminds her that "Love is a gift at any age." Is it?
Find out by reading Butterfly Dreams.
Bonnie Engstrom loves to write and she loves food, especially salad. (Well, sushi, too!) She used to love to cook, but since her husband semi-retired he took over as resident chef. She grew up in Pittsburgh, he in Chicago, and they met in Washington, D.C when they attended George Washington University. They raised their children in Southern California (that is a separate state from Northern California, isn't it?), so several of her stories are set in Newport Beach.
She and psychologist husband Dave of fifty years now live in Arizona. They are the parents of three grown children and the proud grandparents of six grandchildren, four of whom live in Scottsdale and two in Costa Rica on the beach! Pura Vida! Surf's up!
The couple's eldest son is an IT expert who taught his mother everything she knows about computer literacy. Unfortunately, he and his wife live in Maryland, too far to fly home for a weekend to help Mom as he used to when she lived in California and he in Arizona.
She loves to hear from her readers and can be contacted at bengstrom@hotmail.com (put BOOK in the subject line),
She hopes, too, that you will check out her novel A Winning Recipe and her novella A Cup of Love, both available on Amazon. Almost everything she writes has an interwoven food or cooking theme. Fun!
For fun:
She asks that you answer one of these two questions to leave a comment to be entered into a random drawing for a free print copy of Butterfly Dreams. Be sure to leave your email address so she can contact you for your snail mail address.
* If circumstances arose (assuming you would be unencumbered), would you consider getting married (maybe again) at almost 60? What kind of wedding would you want?
* If you were in a position to have to support yourself (single, widowed, divorced, etc.), but have no specific education (like teacher, nurse) and you love to cook, would you consider becoming a chef/caterer? What kind of foods would you feature? Why?