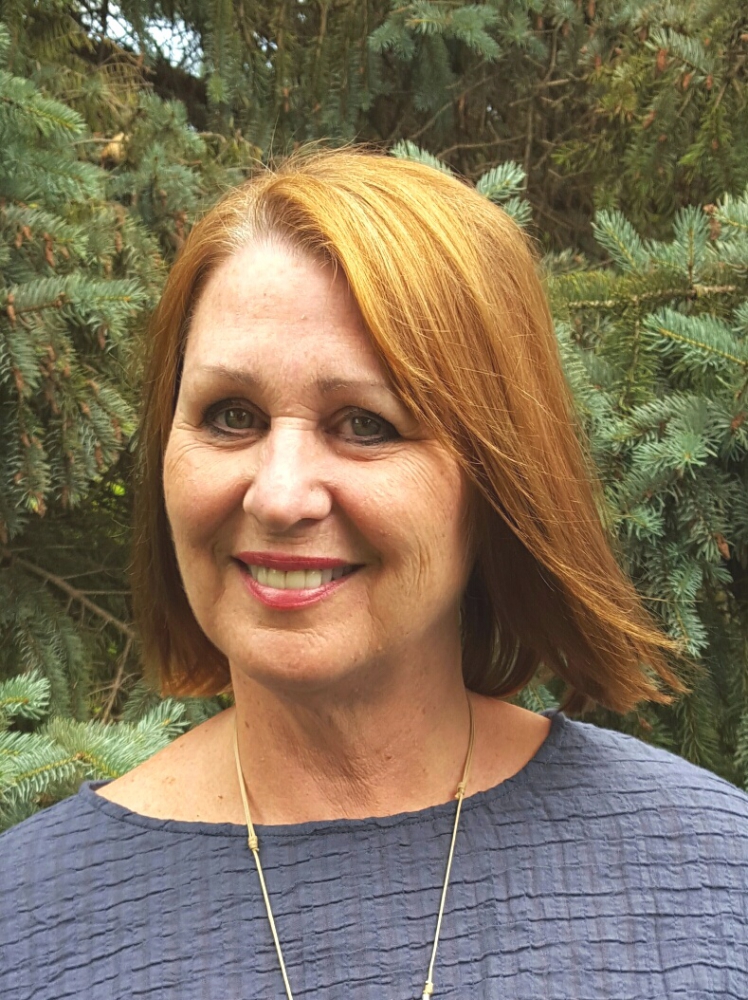 PLEASE WELCOME
FICTION AUTHOR
SHERRI STEWART
TO
ANYTHING GOES
Today on Anything Goes, Sherri Stewart provides an excerpt from her novel

FROM A SONG FOR HER ENEMIES
"Your violin won't be ready for two weeks. Maybe a month." Her hands behind her back, Neelie studied the young man in the green uniform she'd just admitted to her foyer when he came to check on the status of his repair. "It's hard to get the parts we need when the mail comes so slowly." She couldn't keep the sarcastic tone from filtering into her voice.

The officer's fingers tapped the Art Deco table Frans had bought her for her birthday two years ago, his eyes taking in the portraits on the wall. Then he noticed the violin on the chair in the corner. "Is that a Stradivarius? My father just purchased two of those—"
"Purchased or stolen from families forced to flee?" Oh, that mouth of hers. When would she learn to keep her thoughts to herself?
Neelie held her breath.

The soldier removed his hat and smoothed his reddish hair. His lips pursed. His eyes slitted, and for a moment, he reminded her of a Gila monster she'd seen at the zoo in Amsterdam. Then a smile spread across his face. "I like a woman who speaks her mind. The situations to which you refer are the result of what happens to people who defy patriotism."

It was all Neelie could do not to spew out a retort. She composed herself. "It will cost twenty guilders. The cost of parts has increased in the last few months."

"Money is of no concern." His eyes shifted to the grandfather clock in the corner. "Is that a Huygens?" He approached it slowly, his fingers caressing its rich woodwork. "It is the most beautiful I have ever seen. Would you consider selling it?" He pivoted toward her.

"I'm afraid not, Lieutenant Bergman. It's been in my husband's family for more than one hundred years."

"I understand and respect your loyalty to your family. However, everything and everyone has a price, Mevrouw Visser. Especially now. What is your price?"

How dare he? Before Neelie could retort, Tamar's sweet, pure voice floated from the kitchen. Neelie hurried to close the door that separated the foyer from the stairs to the kitchen.

"Wait."

Nellie stopped, squeezed her eyes shut, sent a silent plea for help, then turned toward him. Everything was out of her hands now.
"I have never heard such a haunting and pure rendition of 'O Mio Babbino Caro.' Who is singing?"

What Neelie said next would change everything. Somehow, she'd avoided lying to the Nazis in her dealings in the city. Now the officer forced her to confront the dilemma of half-truths. Managing a shaky intake of breath, she said, "My niece."

"I must meet her. What is her name?" His gaze remained on the open door. "I have not heard beauty like that since—"

"I'm sure she's too busy." Neelie hurried to the pad of paper that sat on the Amsterdam School Art Deco cabinet she'd set up in the foyer for clients picking up their violins. "Here is the receipt for your instrument. Two to four weeks, Lieutenant Bergman."

"Nein, Mevrouw Visser. It will only take a minute to tell your niece how much I appreciate her voice. One minute is all I need."

"As you wish." Neelie inched toward the door, wishing there were a way to lock it without him hearing the click. When would she ever learn to be more careful? It had slipped her mind to close the door between the foyer and the stairs leading to the kitchen while Tamar scrubbed the floor.

A scarf held back Tamar's hair, but curly tendrils fell into her eyes. Her singing came to an abrupt halt when Neelie appeared in the doorway. "Oh, you scared me." She blew an errant lock away from her face, removed the scarf, and retied her ponytail. Her blonde ponytail.

"Quick, take off that apron and the scarf and come with me." Neelie offered a hand to help her to her feet.

"What is it, Tante? What's wrong?"

"Good. Call me Tante. Pretend I'm your real aunt." Neelie took a handkerchief from her pocket and dabbed at a smudge on Tamar's cheek. "A customer, a Nazi officer, heard your singing and insists on meeting you."

ABOUT SHERRI STEWART
Sherri Stewart loves a clean novel, sprinkled with romance and a strong message that challenges her faith. She spends her working hours with books—either editing others' manuscripts or writing her own. Her passion is traveling to the settings of her books, sampling the food, and visiting the sites. She loves the Netherlands, and she's still learning Dutch, although she doesn't need to since everyone seems to speak perfect English. A recent widow, Sherri lives in the Orlando area with her lazy dog, Lily, and her son, Joshua, who can fix anything. She shares recipes, tidbits of the book's locations, and pix in her newsletter. Subscribe at http://eepurl.com/gZ-mv9
Amazon Author Page
https://www.amazon.com/author/sherristewart/
Website
Facebook
https://www.facebook.com/sherristewartauthor/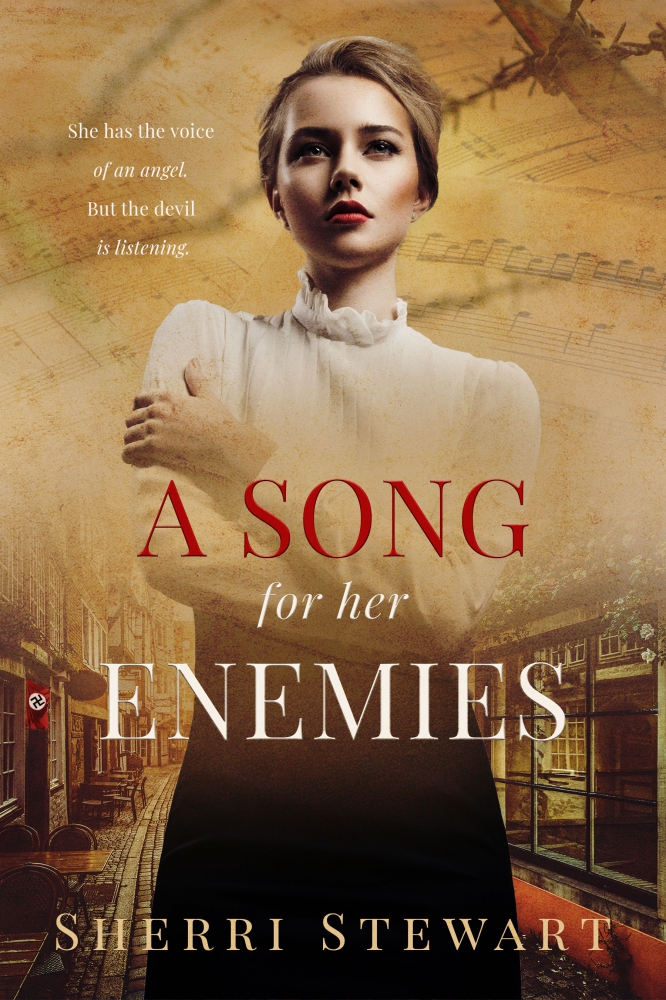 Twitter
https://www.goodreads.com/author/show/758893.Sherri_Stewart/blog
ABOUT A SONG FOR HER ENEMIES

About A Song for Her EnemiesAfter Nazi soldiers close the opera and destroy Tamar Kaplan's dream of becoming a professional singer, she joins the Dutch Resistance, her fair coloring concealing her Jewish heritage. Tamar partners with Dr. Daniel Feldman, and they risk their lives to help escaping refugees. When they are forced to flee themselves, violinist Neelie Visser takes them into hiding.
Tamar's love for Daniel flowers in hardship, but she struggles with the paradox that a loving God would allow the atrocities around her. When Tamar resists the advances of a Third Reich officer, he exacts his revenge by betraying the secrets hidden behind the walls of Neelie's house. From a prison hospital to a Nazi celebration to a concentration camp, will the three of them survive to tell the world the secrets behind barbed wire?
A Song for Her Enemies is the story of a talented young opera singer and the bittersweet love that grows amid the tyranny and fear of World War II. Set against the backdrop of neighbors willing to risk their lives in the German-occupied, war-torn Netherlands, A Song for Her Enemies is an inspiring and beautiful novel celebrating the resilience of the human spirit and the determination of Christians in the face of persecution. It is a novel for everyone seeking to understand the pain of the past and be inspired to embrace hope for the future. https://amzn.to/3tVYPE9