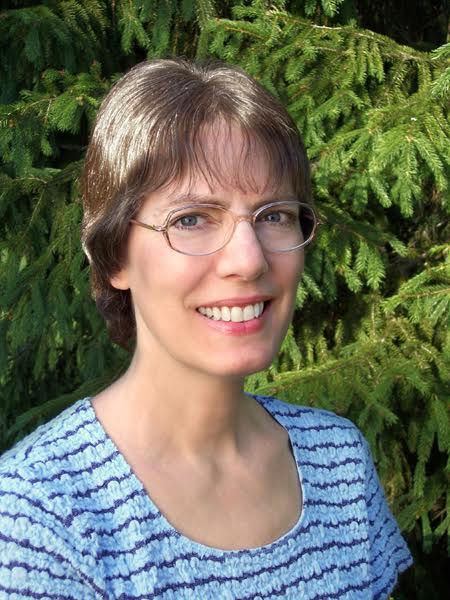 PLEASE WELCOME
TERRI WANGARD
TO
FICTION FRIDAY
Over one hundred years ago, during World War I, the United States was wracked by political viciousness to which a pandemic was added. Sound familiar?
The war in Europe began in 1914, both sides expecting to win by Christmastime. An informal holiday truce saw the soldiers coming out of their trenches to shake hands and exchange little gifts. But the war dragged on. Millions died, civilian and military. Soldiers were hideously wounded. Rancor grew.
In the United States, a large percentage of the population had German ancestry. Many of them favored their ancestral home in the war. When the US sided with the Allies in 1917, most gave their support to the war effort.
Milwaukee, Wisconsin, suffered the wrath of the patriots, who considered it a hotbed of radical Socialism and questioned the loyalty of German-Americans. When men had to register for a draft or when loyalty meetings were held, the patriots cried for federal troops to quell the German rioters. However, there were no disturbances. Milwaukee was given a black eye in front of the nation, but it came not from Germans, but the patriots.
Intolerance and rumor-mongering drove many German-Americans to change their names and deny their heritage. Churches were pressured to discontinue German-language services. Schools stopped teaching German.
President Wilson enacted the Espionage Act of 1917 and the Sedition Act of 1918 that criminalized disloyal language against the government and military or intended to incite disloyalty and refusal of duty. The result of these violations of the Constitution was the arrests of over 2,000 Americans, some being sentenced to twenty years in prison.
My father's family lived in Milwaukee. They had 100% German ancestry. My grandmother was born on the 4th of July, 1900. She was sixteen years old when the U.S. declared war on Germany on April 6, 1917. When the flu pandemic spread in 1918, it claimed the life of Grandma's oldest sister. What were the war years like for her, for all the family? By the time I realized I had questions, they had all died.
The Storm Breaks Forth offers a scenario of life during the war.
AN EXCERPT FROM THE NOVEL THE STORM BREAKS FORTH
She [Maren] and Rosaleen were harvesting the Bonnards' tomatoes when two men strode into the garden from the Blochs' yard. One wore a handlebar mustache. The other looked everywhere except at the women.
"Is one of you Maren Block?" The man's mustache wiggled when he talked.
Crouched beside a plant, Maren eased back on her heels. "I'm Mrs. Bloch," she said, giving her name the proper pronunciation.
"You will come with us. You're under arrest for obstructing the well-being of our military."
"What?" Maren jumped to her feet and nearly stumbled when her hem caught on her shoe.
Rosaleen stood shoulder-to-shoulder with her. "What are you accusing her of?"
Mustache-man reached for Maren's arm. "You are stealing military supplies."
Maren stepped away from him. "You are crazy. My husband is in the National Guard. Why ever would I steal from him?"
The bashful man jerked his errant gaze to her. He frowned at his partner, then said, "Please come with us. We'll sort this out downtown."
"I'll call Geoff." Rosaleen touched her arm. "You'll be back here in time for dinner."
"Call Mayor Hoan." Maren took a deep breath and straightened her spine. They wouldn't intimidate her. Then she turned back. "And take the cake out of my oven."
MORE ABOUT THE STORM BREAKS FORTH
World War I rages in Europe, and now the United States joins in. Peter Bloch heads to France with the Wisconsin National Guard, but his wife Maren is the one under attack. She's German-born, and anti-German hysteria is running high.
Simple suggestions for coping with wartime measures lead Maren into an active role in the community, but her service doesn't help deflect suspicion from her. Zealous patriots target her with a vengeance.
Peter caught the eye of a major who seems intent on using him as a spy. He's been fortunate to avoid injury so far, but these activities are likely to get him killed.
Peter and Maren dream of the day they will be reunited, but more and more, that day appears to be a mirage.
Buy Link: https://www.amazon.com/dp/B08WN3ZBCT
ABOUT TERRI WANGARD
Terri Wangard grew up in Green Bay, Wisconsin, during the Lombardi Glory Years. Her first Girl Scout badge was the Writer. These days she is writing historical fiction, and won the 2013 Writers on the Storm contest and 2013 First Impressions, as well as being a 2012 Genesis finalist. Holder of a bachelor's degree in history and a master's degree in library science, she lives in Wisconsin. Classic Boating Magazine, a family business since 1984, keeps her busy as an associate editor. Read more about Terri at her website: www.terriwangard.com.
Social Media Links
Facebook: www.facebook.com/AuthorTerriWangard
Goodreads: www.goodreads.com/terriwangard
Pinterest: www.pinterest.com/terriwangard/