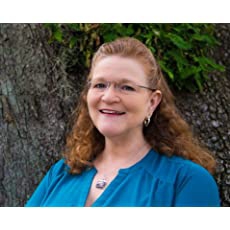 PLEASE WELCOME
ANNETTE O'HARE
TO
FICTION FRIDAY
Puppy Ciao is the first book in my new series, Max Tales Mysteries, written for pre-teen and young teen readers. – Annette O'Hare
AN EXCERPT FROM PUPPY CIAO
FROM CHAPTER ONE
"I know what I want to do this summer. The question is whether or not I can get a job since I'm only thirteen." My eyebrows rose and my jaw dropped open. "Hey, if I can't get a job, maybe I can volunteer."
I peered Jonathan's way. "Hey, I'm talking to you."
"I'm sorry, Jeannie." He stared at the falls about twenty-five feet away. "I think I see something in the water."
"See what?"
"In the overflow." He pointed. "Looks like something is caught up in those branches."
"Yeah, looks like someone threw a bag of garbage in the creek." Why would anyone want to trash our beautiful creek?
Before I could protest, Jonathan's shoes landed on the bank. He rolled up his jeans to his knees and stepped into the water. "Come on, Jeannie, you don't want our creek full of trash, do you?"
"Wait up. I'm coming with you."
I bent over, grabbed my pant legs, and pulled them up to my knees. "Oh great." I hadn't shaved my legs since Spring Break. Wading through chilly Johnson Creek water to retrieve a bag of garbage wasn't my idea of a good time. Especially not with my hairy legs exposed to Jonathan and all creation, but I was curious to see what was in the bag.
"I never thought of you as an environmentalist, Jonathan." I shouted from behind him so he could hear me over the waterfall. "If you really want to make a difference, you should seriously think about cleaning up the Guadalupe River after the tourists come through on Memorial Day weekend."
Jonathan didn't respond.
"Are you listening to me?"
Still no reply. I continued following him through the toe-numbing water.
"The litter is not a garbage bag." He glanced over his shoulder as we approached. "Looks like a dog food bag."
I tried to see the rubbish trapped in the branches beneath the waterfall. Strange. Who puts their garbage in a dog food bag, ties the thing, and throws the bag into the creek?
Jonathan moved closer. I tried to keep up with him, but walking quickly and quietly in a creek wasn't easy.
Jonathan grabbed my arm and pulled me close. "Do you hear a noise?"
We stood less than five feet away from the bag. My eyes were at least twice their normal size as I gawked and nodded. "Yes, something is alive inside the bag."
ABOUT PUPPY CIAO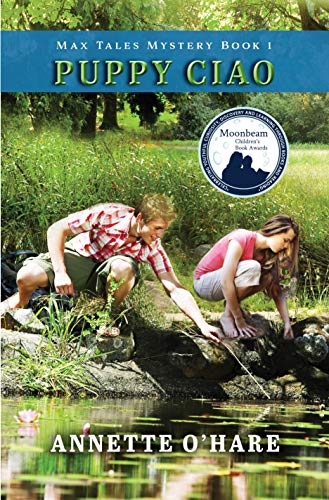 How far would you go to save innocent animals? Would you risk your life?
In the small town of Kerrville, Texas, thirteen-year-old Jeannie McKay has a notorious reputation for trying to right the world's wrongs. When Jeannie and her best friend, Jonathan Wooten, rescue two purebred Weimaraner puppies found drowning in Johnson Creek, she vows to find out who is responsible. With the help of her small band of friends, Jeannie plunges head-first into solving the mystery.
Until she discovers … she's in too deep.
Purchase Links
Goodreads: http://bit.ly/3ewomj0
ABOUT ANNETTE O'HARE
Annette O'Hare is an award-winning author of inspirational historical romance and pre-teen mysteries. Her love for adventure shines through in her writing. As a member of Christian Author Network, American Christian Fiction Writers, and 2019/20/21 President of ACFW The Woodlands, it is Annette's desire to reveal God's love to her readers while hopefully giving them a laugh or two. Annette and Dan, her husband of thirty-five years, live near Houston, Texas and enjoy RV travel, fishing on the Texas Gulf Coast and spending time with family.
Website: www.annetteohare.com
Newsletter Sign Up: http://eepurl.com/dI43-v
Facebook: www.facebook.com/annetteohareauthor