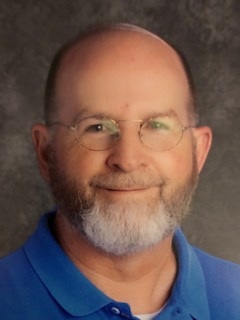 PLEASE WELCOME
MARTIN WILES
TO
ANYTHING GOES TUESDAYS
There is a path before each person that seems right, but it ends in death. Proverbs 14:12 NLT
The path seemed exactly right for me.
My grandmother's house nestled itself just a short distance from my aunt's home, both connected by a winding path well worn by an almost constant stream of foot traffic. I loved staying with my grandparents in their old farmhouse—sitting on their wrap-around porch, listening to the crickets after the sun settled in for the night. And I also loved visiting my aunt. Her youngest son trumped me by just three months.
Many were the days when I'd trudge from my grandmother's house to my cousin's house so we could play together. We were country boys living in a period before technology had overrun kids' imaginations. My feet helped further wear down a path already cut deep by relatives and friends. Every time I walked the path, a smile creased my face as I thought about the fun I would soon have with my cousin or the good meal I'd eat at my grandmother's house. My cousin was a master of make-believe games, and my grandmother was a chef superb of Low Country South Carolina meals.
The path between my grandparent's and aunt's houses was a good path, but I've taken some paths that weren't. Paths that led to bad decisions … or unhealthy relationships. Paths that took me farther than I wanted to go … and took me longer to get back from than I cared for.
Solomon was right. A path does exist that appears right, but it doesn't end where we want it to. Jesus spoke of the same kind of path hundreds of years later. He called them narrow and broad paths and said most people choose the broad path—the one that leads to destruction.
The death Solomon speaks about and the destruction Jesus says the broad path leads to is spiritual death…eternal separation from a loving God who wants all people to have a relationship with Him. But traveling these paths also leads to death even while I'm living. The kind of death that brings a famine. I don't enjoy life as God intends for me to experience.
Saying there is only one way to heaven may be politically incorrect, but that's the message of the Bible. Believe in Jesus … or else. God has created no other way. Sin separates us from Him, but repentance brings us into a relationship with Him and gives us the best life we could ever hope to live.
Make sure the path you're walking leads you to God.
ABOUT MARTIN WILES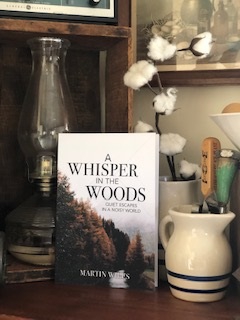 Martin Wiles is the founder of Love Lines from God (www.lovelinesfromgod.com) and serves as Managing Editor for Christian Devotions, Senior Editor for Inspire a Fire, and Proof Editor for Courier Publishing. He has authored six books and has been published in numerous publications. His most recent book, A Whisper in the Woods: Quiet Escapes in a Busy World, released in December 2019. He is a freelance editor, English teacher, author, and pastor. You can follow him at https://www.facebook.com/martin.n.michelle and at https://twitter.com/linesfromgod.
ABOUT MARTIN'S BOOK: A WHISPER IN THE WOODS
A Whisper in the Woods: Quiet Escapes in a Noisy World takes the reader out of the noise that often accompanies living in this world and into the quiet escapades of wooded areas where the voice of God is more clearly heard. A Whisper in the Woods was birthed from the author's numerous treks with his two children and his middle brother in mountainous areas on the eastern coast of the United States. Through these hiking and camping experiences, God taught the author valuable lessons that have seen him through many difficult life experiences. As you walk with him through the mountain valleys and over the high summits, you too will hear God whisper words of comfort to you.