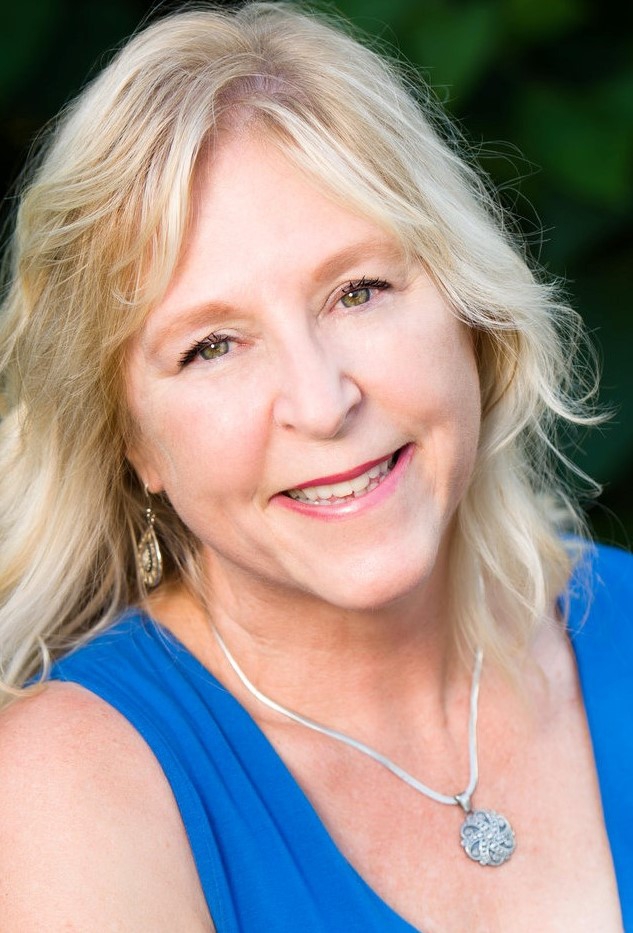 PLEASE WELCOME
CAROL GRACE STRATTON
TO
FICTION FRIDAY
AN EXCERPT FROM
DEEP END OF THE LAKE
CHAPTER ONE
The gray-blue waves of Lake Surrender lapped against the shoreline, hitting sand and dune grass, like a playful puppy kissing its new owner and then scampering away. Ally Cervantes dipped her toe into the inviting water, tempted to take advantage of the unseasonably warm September day. Autumn in northern Michigan brought rain and cooler weather, so this might be her last chance for a swim. Besides, the kids were still at school, and she didn't want a vacation day wasted—a delicious escape from the hustle and bustle of the newspaper office. She loved being a reporter. Still, a day without computers, phones, and deadlines was a rare treat. She relished the quiet, broken only by a squawking gull and the faraway drone of a lone motorboat. Ah, freedom—like the tattoo on the nape of her neck that said, "Free bird." She instinctively touched it and laughed, remembering her impulsive trip to the tattoo parlor after her divorce became final.
Ally tipped her head toward the noontime sun and sighed. Kids, fiancé, work—they all needed more of her attention. Her boss's words flitted through her mind for the thousandth time: "Get your act together, Cervantes." Yes, but how? So many things I still need to take care of—the wedding, the kids, succeeding at this new job, and making my relationship with Will work. Some days the pressure is too much.
The chill soaked her body as she inched into the water, trying to avoid water plants. The deep end of the lake meant murky waters created by a muck bottom and tangled weeds. Townspeople called it a haphazard obstacle course for boaters. The growth also meant caution for swimmers. Aunt Nettie always warned them to be careful.
But Ally's mind, freed of worry, clicked into relaxation mode. Reaching the five-foot depth, she shoved off from the marl, the mud mashed between her toes. "Squishy-wishy," her seven-year-old son, Benjie called it. The marl was her least favorite section of the lake but convenient to the cottage and easy access for a quick swim.
She dipped her arms into the water. Left, right, left, right until she found a rhythm. Maybe I'll head out to Party Bar. The sandbar was the perfect place for sunbathers, kayakers, and the occasional teen beer bust. She turned over onto her back to float for a moment. After today, my leisure days are behind. Between working at the paper, planning this wedding, parenting a teenager, and a special needs child, my free time is nonexistent.
After a brief rest she pushed on a few yards farther, her arms aching. Man, I'm out of shape. Her swim team years were long gone. She stretched her head back toward the shore, shocked she had already swum half a mile from the beach. She floated for a minute, then switched to an easier sidestroke as she mopped up the lingering rays of sunshine. The moment, etched in her mind, would pull her through the long, overcast winter ahead.
"Hey, watch it." A booming male voice interrupted her thoughts. She looked to the right. A bass boat sped toward her, the driver cupping his hands in a warning shout. She tucked her legs to her chest as the boat roared by, missing her legs by a couple of yards.
"Didn't expect floating bodies out here." The fisherman tipped his canvas hat as he made a sharp turn away from her. She bobbed up and down in his wake like a beach ball.
"Didn't expect a bass boat to run me over," she shouted after him. Her body shook from the near miss. The close call had sucked out any enjoyment of swimming alone. And I'm too near the largest drop-off in the lake anyway.
Ally propelled her body with powerful leg kicks back toward the tiny beach near her aunt's cottage. Then she spotted a brilliant greenish orange shell in the water. A painted turtle and its five-clawed feet paddled toward her. Living in Northern Michigan still hadn't made her a wildlife lover. She dove deep under the water to escape its path, but as she ascended to the surface, her foot tangled in a mess of weeds. She pushed with her other foot to release it, but her foot didn't budge.
So these were the Snags. Her heart rate increased as she fought them. I'm like a fish caught in some horrible net. Over and over townspeople had cautioned her about a rare freshwater plant that grew only in this end of the lake. Freshwater seaweed. Locals called this area the Snags. She'd laughed, thinking they'd been exaggerating. How could a bunch of plants ensnare her?
Again and again, she yanked her foot, but the seaweed's tentacles held fast. Arms flailing, she jerked her body, twisting and turning it as underwater fingers clutched her tighter and tighter.
Her lungs burned as what started as a relaxing day morphed into a nightmare. Her mind spun. Was this the end, her life swept away into the bowels of a Michigan lake? Her lungs were set to explode. Get to the surface, get to the surface. Adrenaline pulsed through her body as she tugged her foot this way and that, frantic as a cornered animal.
This couldn't be the end. She wasn't ready to go. She wanted to marry Will. She wanted to see her kids grow up. Kylie, only thirteen, was figuring who she was and Benjie, well … he'd always need her. She grit her teeth and fought the weeds. But her strength waned.
From somewhere deep inside her, she called out, "Lord, save me … don't let me … please." Her thoughts jumbled together, and her inability to think straight showed she was seconds from drowning. One phrase tumbled inside her brain: "I've got this, I've got this."
She floated in and out of consciousness as a brute force yanked on her limbs. With one strong jerk, it untangled her foot from the demonic plants. Then the world went black.
ABOUT DEEP END OF THE LAKE
Ally Cervantes has all she wants in life— even if that life is a constant buzz saw of planning her own wedding, working for the local paper, parenting a special needs son, and navigating the hazards of raising a teenage daughter.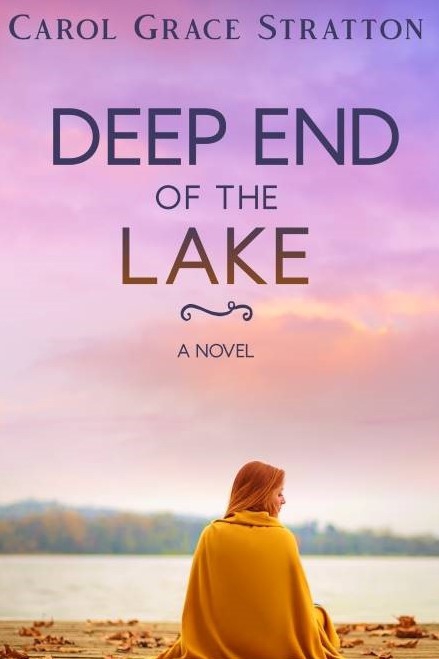 But as winter pounds her Michigan lakeside community, her life slides downhill when the unexpected happens. Ally soon finds herself struggling with a rebellious teen, a shaky job and a shakier engagement. With her newfound faith acting as a life preserver, Ally discovers if you're in the deep end of the lake, you'd better learn how to swim."
ABOUT CAROL GRACE STRATTON
Changing Zip Codes, and the award-winning debut novel, Lake Surrender, (inspired by her work with autistic students). The sequel to Lake Surrender, Deep End of the Lake launched on March 9th.
An avid hiker and baker she also speaks to women's groups such as Mothers of Preschoolers. Married to her literary muse, John, they have four children and eight grandchildren and reside in Clemmons. She loves to encourage new writers and readers who have moved.
You can connect with her at:
Carolgstratton.com. (website)
Twitter: @carolgstratton