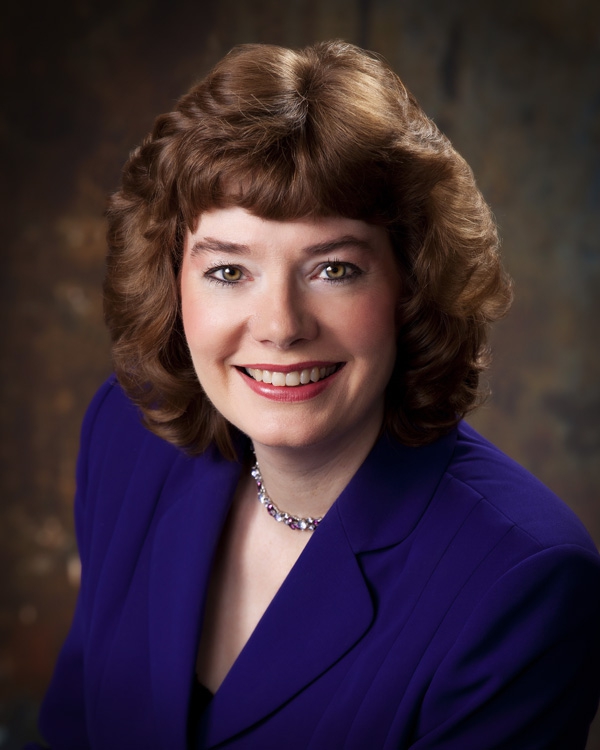 PLEASE WELCOME
BARBARA M. BRITTON
TO
ANYTHING GOES TUESDAY
Have you ever heard a Bible story so many times that you think you're an expert? I taught the story of Nehemiah and the Israelites rebuilding the wall around Jerusalem many times in Sunday School and Vacation Bible School. I thought I knew the entire story until I went to write a book about Nehemiah.
One thing I admire about Nehemiah besides his unswerving faith in God is his manner of speech. Nehemiah took his time in responding to infuriating events. He certainly wasn't one to blurt his emotions or feelings to others. We can learn a lot from him in these present times.
In Nehemiah 2:4-5, when King Artaxerxes asks Nehemiah, "What is it you want?" Nehemiah prays before answering. Nehemiah knew what he wanted, but he took the time to seek God before bringing his request. Nehemiah 2:4b states, "Then I prayed to the God of heaven, and I answered the king." How many of us would have sent an arrow prayer to God before our answer?
When Nehemiah is rebuilding Jerusalem's wall, bad guys show up. They threaten Nehemiah and the workers. Nehemiah needs to speak to the people to calm their fears, but instead of hurrying everyone into an assembly, Nehemiah looks things over first. Nehemiah 4:14 states, "After I looked things over, I stood up and said…" Nehemiah tells the people to not be afraid and to remember the Lord. I'm thinking that Nehemiah's calmness was catching.
Later, when Nehemiah was angry with the officials for allowing Israelites to be sold into slavery, he stops to ponder the situation. Nehemiah doesn't lash out in anger. Nehemiah 5:6 tells us, "When I heard their outcry and these charges, I was very angry. I pondered them in my mind and then accused the nobles and officials." Wow! What have we said when we were very angry? Have we stopped to ponder our words before speaking, or have we spoken harshly to others—even fellow believers?
Although James wasn't alive when Nehemiah lived, his words in James 1:19-20 could have been written with the wall builder in mind. Maybe we should remember Nehemiah for more than rebuilding a wall?
"My dear brothers, take note of this: Everyone should be quick to listen, slow to speak and slow to become angry, for man's anger does not bring about the righteous life that God desires."
ABOUT BARBARA M. BRITTON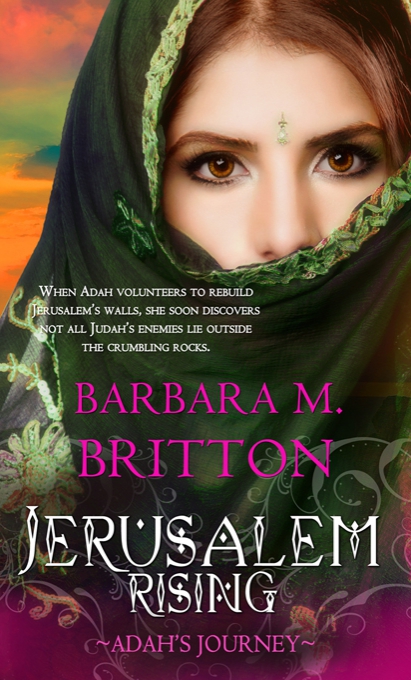 Barbara M. Britton was born and raised in the San Francisco Bay Area, but currently lives in Southeast Wisconsin and loves the snow—when it accumulates under three inches. Barb writes romantic adventures for teens and adults in the Christian fiction and mainstream markets. She is published in Biblical fiction and enjoys bringing little-known Bible characters to light in her stories. Barb is a member of the American Christian Fiction Writers, the Society of Children's Book Writers and Illustrators, Romance Writers of America, and Wisconsin Romance Writers of America. Barb has a nutrition degree from Baylor University but loves to dip healthy strawberries in chocolate. You can follow her on Facebook and Twitter and watch her Book Trailer
ABOUT JERUSALEM RISING
When Adah bat Shallum finds the governor of Judah weeping over the crumbling wall of Jerusalem, she learns the reason for Nehemiah's unexpected visit—God has called him to rebuild the wall around the City of David. Nehemiah challenges the people of God to labor on the wall and in return, the names of their fathers will be written in the annals for future generations to cherish. But Adah has one sister and no brothers. Will her father, who rules a half-district of Jerusalem, be forgotten forever? Adah bravely vows to rebuild her city's wall, though she soon discovers that Jerusalem not only has enemies outside the city but also within. Can Adah, her sister, and the men they love, honor God's call? Or will their mission be crushed by the same stones they hope to construct?