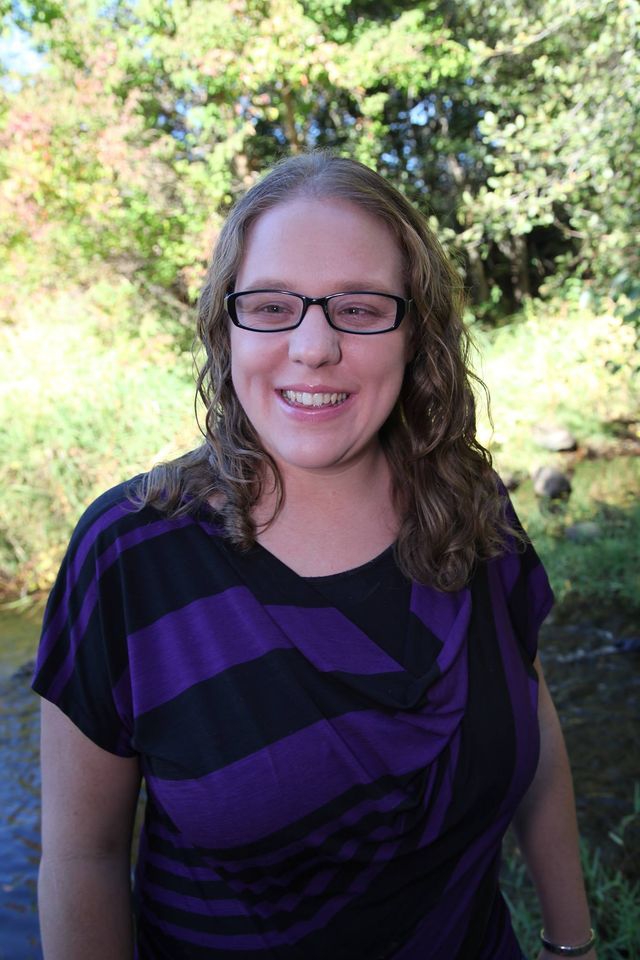 PLEASE WELCOME
SARA BETH WILLIAMS
TO
FICTION FRIDAY
THE STORY BEHIND
WHEN HEARTS COLLIDE
The more books I read, no matter the genre, the more I am drawn to authentic, broken characters, who long for a second chance - both in love and in life. This is the essence of When Hearts Collide. Both Lacey and Jay long for a second chance.
I remember my junior year in high school, sitting on the balcony at a memorial service for a young high school kid who died in a car accident. Many of my early drafts were recreations of that very event. The car accident, the memorial service, how the family reacted, who might have been involved. Even now, in the final draft, you'll read images and references of the memorial service. Over the years, the car accident itself morphed into something much different. But the essence of this story is that God redeems.
I hope you truly enjoy this story full of romance, faith, forgiveness, and second chances.
You may find When Hearts Collide here: Amazon Goodreads Bookbub
As I rejoice in this book, I look forward to the next installment in my "heart" series: Anchor My Heart
PRE ORDER PRIZE PACK GIVEAWAY: ANCHOR MY HEART
Enter to win a grand prize pack full of books and bookish swag. THREE winners will be chosen in total. All chosen winners will be invited to join me on a Zoom coffee or tea date
Pre Order Anchor My Heart HERE
Click here to find out all the info you need to enter to Win
ABOUT ANCHOR MY HEART
A reckless mistake landed Jacob "Jay" Mathews behind bars, but it was his inescapable guilt that led him to God. Upon his release, with the help of a spiritual mentor and friend, he strives to move forward with his life. Determined to graduate college, get a job, and follow God's word, the last thing Jay needs or wants is a girlfriend. Until he meets Lacey Bennett.
When fervent prayers for reconciliation between her divorced parents go unanswered, and her older sister tragically dies, Lacey questions how God could allow such tragedies to befall her family. Turning her back on her past and God, she focuses on her future. College and theater are her ultimate goals; falling for the one type of guy she swore to avoid—a Christian—is not. No matter how much she wants to resist, Jay is irresistible.
As their relationship deepens, Jay struggles with Lacey's unresolved anger and her unwillingness to even discuss faith. All he wants to do is reveal how God changed his life, but doing so would mean revealing his status as an ex-convict. Finally, as she begins to rekindle her faith, past secrets collide, threatening to destroy everything they've built. Now, Jay must rely on his faith more than he ever has before. Can they learn to forgive—or is their relationship fractured beyond repair?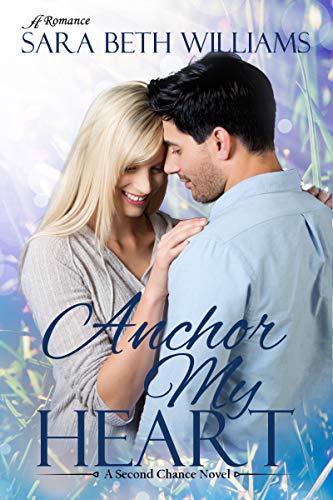 AN EXCERPT OF ANCHOR MY HEART
Jay reached for his backpack and dug out a spiral-bound notebook from the bottom. "I want to show you something," he said in her ear. Carefully, with her body still leaning against his, he placed it on her lap and flipped it open.
"What's this?"
"When I finally enrolled in college, I made a list of things I'd never done before. Stuff I'd always wanted to do that I didn't get to do as a kid."
"Why?" She flipped through the pages, finding most of them blank. Then she flipped back to the list he'd made.
"I didn't even know my dad. He left when I was two or three. After that, my mom—let's just say, she was not on the list for Mom of the Year." He bit the inside of his cheek. "Anyway…" He leaned to the side, resting on one elbow. A small rock beneath the blanket cut into his skin so he readjusted. "I didn't have the opportunity to do much of anything as a kid, even in foster care. Living with my half-brother Patrick later on, it was a stable situation, but all he did was work."
He cleared his throat, his glance darting away, focusing on the way the grasses bent with the wind. That much was true, in a sense. He frowned, contemplating where Patrick might be now. Was he still here in California?
"I'm sorry." Compassion shone in her eyes.
Jay held a palm to her cheek, letting her hairbrush over his skin. "After I met Matt and found Christ, I was really motivated to make a better life for myself in every way possible. So, I did. And I made this list as part of that effort."
He swallowed and clamped his mouth shut. Too much rambling could lead to disaster. He was already treading across thin ice bringing up his past at all.
Lacey studied the list, which spanned a few pages. After reading the first page, she glanced up at him with a grin. "We've done a lot of these things together." He nodded once, his head resting against the palm of his hand. "Ice skating, bike riding, going out to ice cream, going to the river, eating out at a nice restaurant…" A gust of wind blew through her hair and ruffled the pages of the notebook. She smoothed them open again. "You never did any of these things when you were younger? Not even with foster families?"
He readjusted, sitting upright again. "I never had the money to take girls out to ice cream or restaurants. I didn't hang out with that kind of crowd anyway. If I went out, it was to a party to get drunk."
"I didn't know you used to drink… Why didn't you have money? Didn't you say you worked during high school?"
He exhaled slowly, carefully, an itching fear climbing up his spine. "I had a job at a library, yeah, but it was only part-time. Before I was old enough to work, I ran with the wrong kind of people, and was invited to a lot of parties, even at such a young age." He pushed back the acid-like feelings of disgust. He hated thinking about the old him, the old way of life. I am a new creation in Christ. "But I stopped all that. I never want to go back to that kind of lifestyle again."
The pinch between her brows inferred she seemed doubtful of the details of his story—and much too curious. He clamped his mouth shut again, lest he carry on a bigger lie. This was not why he had brought the notebook to show her.
What, did you think she wouldn't have questions for you?
With a mental fist, he pounded down the doubts, pushed the notebook aside, and cradled her in his arms. Her fresh, familiar scent of coffee and a hint of watermelon shampoo mingled with the smell of earth around them. "Every date we've been on means the world to me. Not just because I am finally experiencing new things in life, but because I get to experience life with you."
She giggled as he eyed her lips and captured them in a sweet, lingering kiss.
"I've enjoyed every minute of getting to know you," he breathed between kisses. "And I don't want to stop anytime soon."
She leaned away at last and studied the pages of his notebook. "So, does this mean you want to travel the world with me?"
"I can dream."
"Let's not rush things."
He laughed and kissed her again. "You are special to me," he murmured, burying his face in her hair.
"You are, too."
He kissed her one last time before she turned and refocused on the water, leaning back against his chest.
ABOUT SARA BETH WILLIAMS
Sara Beth Williams is a wife, mother of two daughters, and temporary caretaker of a lovable old lady pit and a spunky Pomeranian-Shih Tzu mix. She lives in Northern California. When she's not held hostage by the keyboard, she enjoys music, teaching, reading and spending time with her family. She is all about connecting with readers! Find her on Facebook, Twitter, Instagram, Goodreads and Bookbub.
Receive a FREE short story when you sign up for her newsletter.
Where to find Sara Beth Williams
Amazon / Goodreads / Bookbub / Facebook / Instagram / Twitter