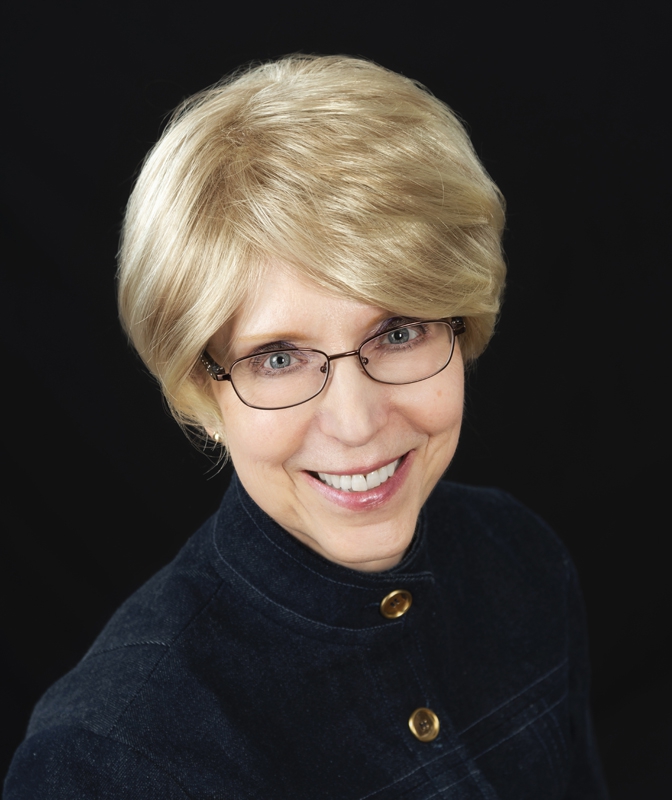 PLEASE WELCOME
AMANDA CABOT
TO
FICTION FRIDAY
Read an Excerpt from
Dreams Rekindled
As she left the dining room, Dorothy pressed a hand to her chest, trying to slow her heartbeat. It was ridiculous the way it had accelerated while she was speaking with Brandon Holloway. Laura would say her reaction was a sign that he was the man Dorothy was destined to marry, but Dorothy knew better. Her heart wasn't pounding because Brandon was good-looking, though he was. The combination of blond hair and blue eyes was striking, and that square chin had caught her eye the moment he entered the restaurant. It spoke of determination, and that was something Dorothy admired.
But it wasn't the fact that Brandon Holloway was the most attractive man she'd met in ages that had excited her. No. Definitely not. His appearance had nothing to do with her racing pulse, nor did the fact that his voice was a tenor, as smooth as the caramel frosting she'd finally managed to perfect.
What intrigued Dorothy, what set her senses reeling, was the man's profession. He was a writer. As if that weren't enough, he ran a newspaper, which meant he had the power to shape people's opinions and to change their lives. Laura had claimed Dorothy was lucky, but Brandon Holloway was the lucky one. He was living the life she wanted.
"You seem flustered." Laura's eyes narrowed as she turned from the meals she was plating and looked at Dorothy. "Is something wrong?"
"No, no, not at all." She would never, ever tell Laura what had happened. They shared many things, but this silly reaction to the blond newspaperman was not something Dorothy would ever confess. Surely now that she was back in the kitchen, her heartbeat would return to normal.
"I need three more slices of pie for table four and a large serving of the stew. That's for a new customer, Mr. Holloway." Thank goodness her voice did not betray her agitation. Though Dorothy's heart had accelerated again when she'd pronounced his name, Laura didn't seem to notice. That was good. In another minute or two, she'd be able to forget her ridiculous response to the newcomer.
As she busied herself arranging everything on a tray, Dorothy made a decision. The best route to recovery was to avoid the cause of her distress. "Would you mind taking these out there? I think I'd better sit down for a while."
The furrows that appeared between Laura's eyes testified to her concern at Dorothy's deviation from their routine. Though Laura did the majority of the cooking and never failed to ask if there were something else she could do, this was the first time Dorothy had asked her to serve. "What's wrong? Can I get you something? A glass of water?"
Dorothy shook her head. "I just need to sit." Maybe then she would be able to convince her heart that Brandon Holloway was simply another man and that there was no reason for it to race.
ABOUT DREAMS REKINDLED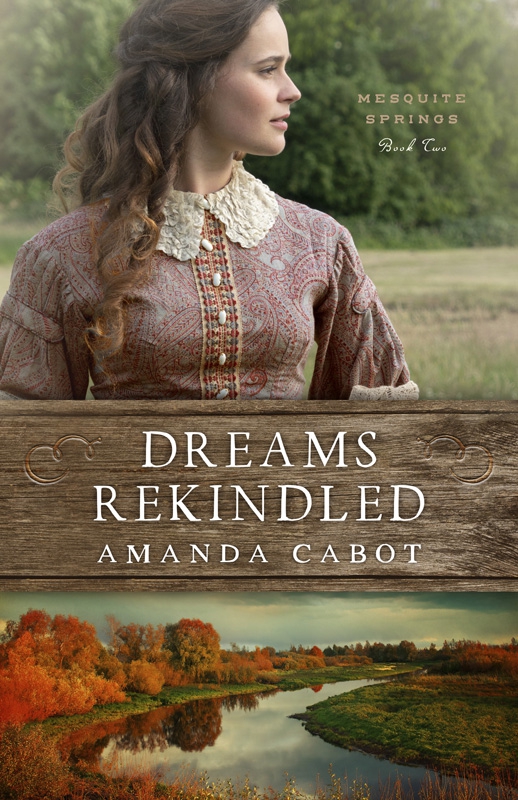 He's bound and determined to find peace . . . but she's about to stir things up
Dorothy Clark dreams of writing something that will challenge people as much as Harriet Beecher Stowe's Uncle Tom's Cabin seems to have. But in the 1850s Mesquite Springs, there are few opportunities for writers—until newspaperman Brandon Holloway arrives, that is.
Brandon Holloway has seen firsthand the disastrous effects of challenging others. He has no intention of repeating that mistake. Instead of following his dreams, he's committed to making a new—and completely uncontroversial—start in the Hill Country.
As Dorothy's involvement in the fledgling newspaper grows from convenient to essential, the same change seems to be happening in Brandon's heart. But before romance can bloom, Dorothy and Brandon must work together to discover who's determined to divide the town and destroy Brandon's livelihood.
Buying Links
ABOUT AMANDA CABOT
Amanda Cabot's dream of selling a book before her thirtieth birthday came true, and she's now the author of more than thirty-five novels as well as eight novellas, four non-fiction books, and what she describes as enough technical articles to cure insomnia in a medium-sized city. Her inspirational romances have appeared on the CBA and ECPA bestseller lists, have garnered a starred review from Publishers Weekly, and have been nominated for the ACFW Carol, the HOLT Medallion, and the Booksellers Best awards. A popular workshop presenter, Amanda takes pleasure in helping other writers achieve their dreams of publication. Vist her website at: www.AmandaCabot.com
Social Media Links
https://www.facebook.com/amanda.j.cabot
https://twitter.com/AmandaJoyCabot/
http://amandajoycabot.blogspot.com/