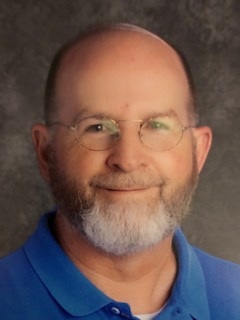 PLEASE WELCOME
MARTIN WILES
TO
ANYTHING GOES
Therefore, since we are surrounded by such a huge crowd of witnesses to the life of faith, let us strip off every weight that slows us down, especially the sin that so easily trips us up. And let us run with endurance the race God has set before us. Hebrews 12:1 NLT
Years have passed, but I can still see the setup in my mind's eye.
My maternal grandparents lived in an old farmhouse just off a major secondary highway. Just behind the house stood a solitary red barn where my grandfather stored his crops. To the left of the barn rested an outhouse. To the left of the outhouse was a shed with three compartments.
Next to the shed was a pen of deer dogs. And behind and to one side of them lay acres of fenced property where my grandfather housed his hogs. And to the left of the dog pen, a fuel tank with a pump on top rested. These were the days when attendants still pumped gas for customers, so I had never pumped gas. But my grandfather paid for this fuel and often let my cousin fill the tractor or vehicles with gas.
On one of my visits, my cousin showed me how to pump the gas. We turned the handle one way several times to prime the fuel and then turned it just as many times in the opposite direction to release it into the tank. I thought the contraption odd since, at filling stations (what we now call convenience stores), attendants merely put the nozzle into someone's tank and pressed the lever. When the tank was full, the lever clicked off by itself.
But on my grandfather's pump, if we failed to prime it, we got no gas. I thought about this when I read what the writer said about running the Christian race. We must put forth effort.
Turning the handle—priming the pump—involves many things, among them Bible reading, meditation, prayer, corporate worship, trust, and sharing God's love with others. Not things we do to earn our salvation, but things we do that help us run the race.
Others before us who have successfully finished the race—the great crowd of witnesses—have done the same things. Maybe not the identical way we do them. After all, we have different personalities and various opportunities. But they did them.
Turning the handle also includes the effort of putting aside anything that slows us down while running the race. Pet sins or misplaced priorities. Like a runner with weights around their ankles or on their arms, either will slow us down, keep us from being all we can be for God, and steal our attention from the more important things in life.
When we turn the handle—even though doing so might not always be the most enjoyable thing, we'll live l
ife at its best.
What do you need to do to keep the handle turning on your spiritual journey?
ABOUT MARTIN WILES
Martin Wiles is the founder of Love Lines from God (www.lovelinesfromgod.com) and serves as Managing Editor for Christian Devotions, Senior Editor for Inspire a Fire, and Proof Editor for Courier Publishing. He has authored six books and has been published in numerous publications. His most recent book, A Whisper in the Woods: Quiet Escapes in a Busy World, released in December 2019. He is a freelance editor, English teacher, author, and pastor. You can follow him at https://www.facebook.com/martin.n.michelle and at https://twitter.com/linesfromgod.
ABOUT A WHISPER IN THE WOODS
A Whisper in the Woods: Quiet Escapes in a Noisy World takes the reader out of the noise that often accompanies living in this world and into the quiet escapades of wooded areas where the voice of God is more clearly heard. A Whisper in the Woods was birthed from the author's numerous treks with his two children and his middle brother in mountainous areas on the eastern coast of the United States. Through these hiking and camping experiences, God taught the author valuable lessons that have seen him through many difficult life experiences. As you walk with him through the mountain valleys and over the high summits, you too will hear God whisper words of comfort to you. Buy Link: https://www.amazon.com/Whisper-Woods-Quiet-Escapes-Noisy/dp/1620208652