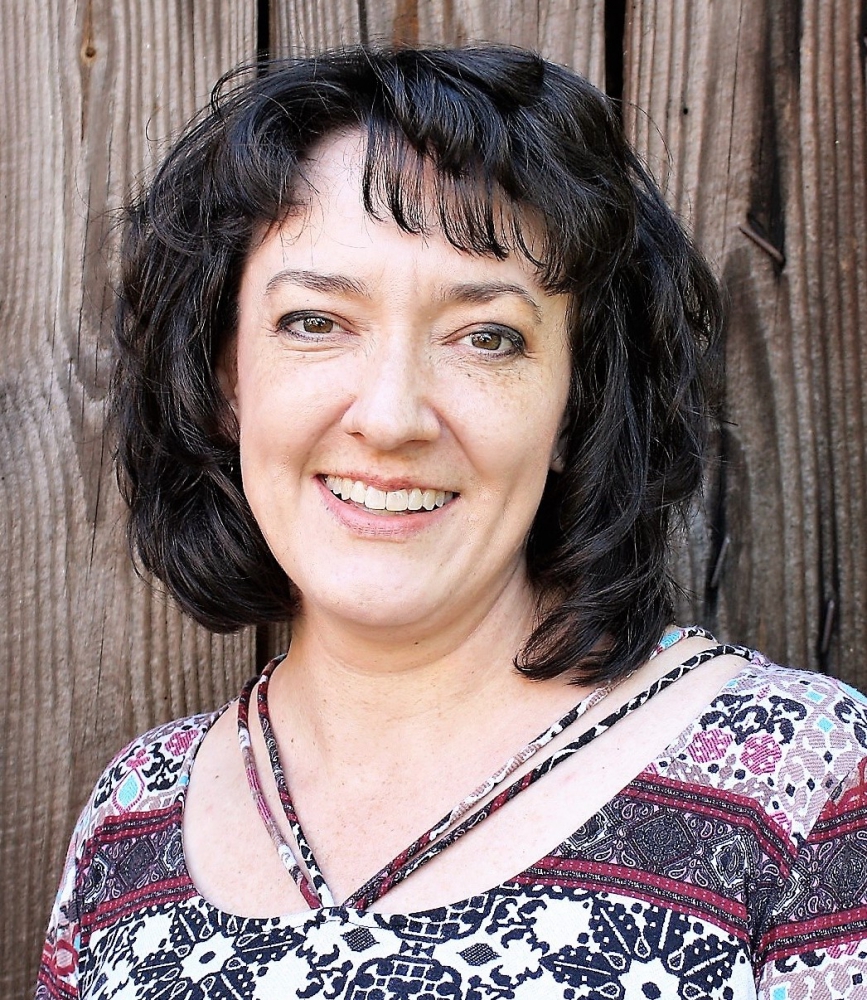 PLEASE WELCOME
DENISE WEIMER
TO
FICTION FRIDAY
**Please enjoy this excerpt from Bent Tree Bride. Mixed-blood Lieutenant Sam Hicks of the Cherokee Regiment has been assigned to guard his colonel's daughter and son. They are at the throwing range outside Fort Strother in hostile Creek Indian Territory.**
AN EXCERPT FROM BENT TREE BRIDE
"Why do you care about throwing a knife or a tomahawk or any weapon when your father would order his entire regiment to fight to protect you?"
Susanna released a gusty sigh. "Because as much as I would like to think he will always be there, he may not. What if I lose him in battle? What if this lung sickness returns when he goes out on the next campaign and Polly can't save him? Then what will I have left?"
For one, Dr. Hawkins would rush to the rescue, although Sam would be wiser to bite his tongue than suggest that when she was this betwattled.
Thankfully, she continued without pausing to solicit any answers. "I should at least be able to defend myself. The lessons at finishing school may have taught me how to speak French and snare a husband, but they are useless out here."
"You know he will send you home at the first opportunity." As much as the thought pained him. Fort Strother would seem a cheerless place without Susanna Moore.
"But that's just it. I shouldn't have to leave." She balled her hands into fists at her sides. "I want to show him I am as strong as Polly. That I can survive, and not only survive, but be helpful on the frontier. I don't have to have Cherokee blood to do that, do I?"
The yearning for acceptance in Susanna's words echoed a similar longing in Sam's heart. She searched his eyes as she had earlier, but this time, he didn't close his soul. If she needed strength, and he could help give it to her, what cause had he to deny her?
"No. You don't." Sam reached for her right fist, pried open her fingers, and laid the handle of the knife in her palm.
She blinked, transferring the sheen of moisture from her eyes to her long, dark lashes. "Thank you."
He jerked his chin toward the felled log. "Count off five paces. Same principles apply for throwing a knife as a tomahawk." And once she felt comfortable with the knife, he'd let her try the latter, whether George whined or not.
She did as he instructed, her long, gray wool coat stirring with her footsteps. George made room for her but continued his practice with single-minded intensity. The boy would beg to return to the practice range on a daily basis now. But would that be so objectionable if Susanna accompanied him?
Sam frowned, concentrating on Susanna's stance. And that made him frown more because now he had an excuse to look at her. But he purposed not to touch her as he had her brother. No, sir. Spoken instruction would have to do. "You do not need to draw your arm that far back." He sighed as she attempted to correct her posture. "Or extend it that far out."
"Like this?" She flexed with a chopping motion.
"Only if you plan to smite a mole when he pops out of his hole."
She burst into that musical laughter again. "You are witty. I knew it." Why that seemed to delight her so much, Sam had no idea. But her joyful response twisted his insides into a knot he didn't want to try to understand. Then her mirth disappeared, and she waved him closer. "Well, don't just stand there. Show me what I'm doing wrong."
"You are thinking too much." He sidled up behind her. So much for his noble intentions. Covering her hand with his, he slid her fingers farther down the handle and slightly extended her thumb. "Picture a part of yourself sailing through the air to connect with the target—if you could only fly."
"If I could fly, I would head due west today." She turned her head so that their faces hovered inches apart, but that fringe of lashes swept down. That was a mercy. His heart might have come out of his chest otherwise. "And see that apple orchard. The one at Fort Hill. And then, I would visit the library." Her mouth turned up at the corners, and that blasted dimple dented the cheek next to him.
She wanted to see his home place. Why? The picture of her there swept all kinds of confusion over Sam. He stepped back and pointed forward with two fingers. "Draw your arm just over your head. Wrist firm, and throw."
Only a quick blink portrayed any disappointment in his lack of response. Susanna faced front and complied. Someone murmured behind Sam when the knife tipped the bottom third of the log. He shifted to assess the cluster of Indians who had accumulated on the periphery when he'd been too distracted by Susanna to notice. Careless of him.
ABOUT BENT TREE BRIDE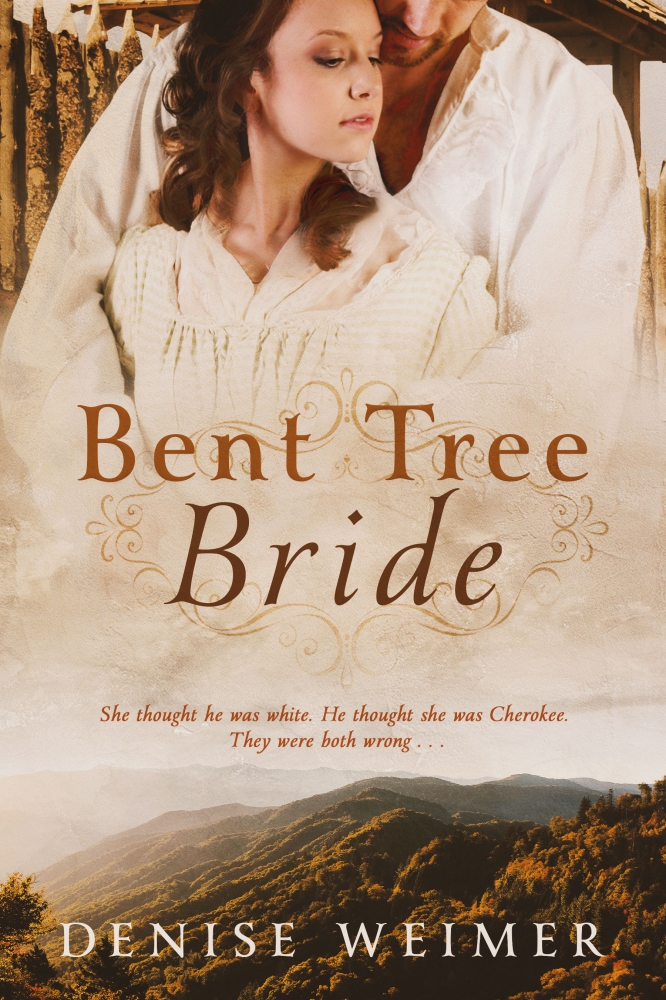 Susanna Moore can't get him out of her mind—the learned lieutenant who delivered the commission from Andrew Jackson making her father colonel of the Cherokee Regiment. But the next time she sees Lieutenant Sam Hicks, he's leading a string of prisoners into a frontier fort, and he's wearing the garb of a Cherokee scout rather than the suit of a white gentleman.
As both Susanna's father and Sam's commanding officer, Colonel Moore couldn't have made his directive to stay away from his daughter clearer to Sam. He wants a better match for Susanna—like the stuffy doctor who escorted her to Creek Territory. Then a suspected spy forces Moore to rely on Sam for military intelligence and Susanna's protection, making it impossible for either to guard their heart.
Buy link: https://www.amazon.com/Bent-Tree-Bride-Denise-Weimer-ebook/dp/B08Q8K5YD6
ABOUT DENISE WEIMER
Denise Weimer writes historical and contemporary romance and romantic suspense, mostly set in her home state of Georgia. She's authored a dozen traditionally published novels and a number of novellas. As a managing editor for Lighthouse Publishing of the Carolinas, she also helps others reach their publishing dreams. A wife and mother of two daughters, Denise always pauses for coffee, chocolate, and old houses.

Newsletter:
Website:
Facebook:
BookBub:
Twitter: