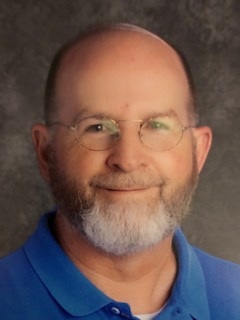 PLEASE WELCOME
MARTIN WILES
TO
ANYTHING GOES TUESDAYS
When announcement time came at the end of our worship service, he proudly proclaimed he had just celebrated his ninth birthday for the ninth time.
John's birth weight registered just shy of two pounds. Not necessarily a thing to get overly concerned about in our world of modern medicine marvels, but still a situation that can pose danger in the present and health problems in the future. Wonderfully trained doctors and nurses staff our modern NICUs. Trouble is, these present-day marvels weren't around when John's mother birthed him.
I did the math. John had just turned 81, meaning his mom birthed him in 1939. His first bed was a shoebox, and his first crib one of the drawers in a set of chest of drawers. His mother placed a large piece of ice near him, and then let a fan blow the cool air across John's tiny body. You see, the month was July, and they lived in Mississippi.
When John's mother asked the doctor what to feed him, he said, "Just let him nurse from your breast for as long as he lives." His words sounded like a death sentence for sure.
But John didn't die. He grew up to be a healthy man who served in various local churches by working with the youth, leading mission trips, providing music, and leading worship. God had plans for him that his mother nor the doctor could imagine. And when God has a plan, birth weight poses no problem.
Just as God had a plan for Jeremiah and the nation of Israel, He has plans for us.
"For I know the plans I have for you," says the Lord.
"They are plans for good and not for disaster, to give you a future and a hope" (Jeremiah 29:11 NLT).
Of course, we have a choice in those plans. God gives us free will. How His sovereignty aligns with that has confounded the greatest minds, but the Bible teaches both.
Like Jonah, we can choose to ignore God's plan and go our own way. But God wouldn't have His plan thwarted, so He let Jonah spend a few nights in the belly of a large fish to teach him a lesson about the dangers of ignoring God's plan. Although God has never sent a large fish my way, He has steered me back to His path through various unpleasant measures.
I've always discovered—sometimes later rather than sooner—that following God's plan is best. God's will is done when I do, and I'm happier in the end. In those times when I've been unsure of what God's plan entailed, prayer, meditation on His Word, and listening to the Spirit helped.
So, don't sell God short. His plan is beyond our wildest dreams. It can take us to places we never thought we'd go—geographically and otherwise—and it might also include pain we never imagined we'd have to endure. Whatever the nature of the His plan, God will walk with us, hand in hand, and accomplish through us more than we could ever imagine.
Say yes to God's plan, whatever it involves.
ABOUT MARTIN WILES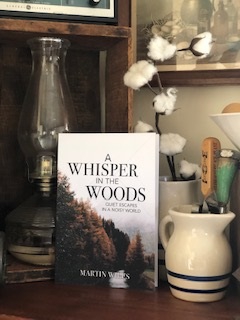 Martin Wiles is the founder of Love Lines from God (www.lovelinesfromgod.com) and serves as Managing Editor for Christian Devotions, Senior Editor for Inspire a Fire, and Proof Editor for Courier Publishing. He has authored six books and has been published in numerous publications. His most recent book, A Whisper in the Woods: Quiet Escapes in a Busy World, released in December 2019. He is a freelance editor, English teacher, author, and pastor. You can follow him at https://www.facebook.com/martin.n.michelle and at https://twitter.com/linesfromgod.
ABOUT A WHISPER IN THE WOODS
A Whisper in the Woods: Quiet Escapes in a Noisy World takes the reader out of the noise that often accompanies living in this world and into the quiet escapades of wooded areas where the voice of God is more clearly heard. A Whisper in the Woods was birthed from the author's numerous treks with his two children and his middle brother in mountainous areas on the eastern coast of the United States. Through these hiking and camping experiences, God taught the author valuable lessons that have seen him through many difficult life experiences. As you walk with him through the mountain valleys and over the high summits, you too will hear God whisper words of comfort to you.