GREEN STUFF AND HUBS
Every year, the children looked forward to Grandma's Green Stuff, as they nicknamed it. Sure enough, Mother always delivered without being asked. Even after Alzheimer's Disease claimed her memory, she somehow managed to bring the Green Stuff…her way of showing how much she really did love her family.
Life is ever-changing and family gatherings never remain the same. The older generation eventually passes on and the younger generations begin new traditions with their growing families.
But I am especially grateful for a spouse who loves me enough to take on the job. A holiday doesn't seem complete without Grandma Wood's Green Stuff. And my children always ask for it.
My relationship with my mother was sometimes tumultuous, but, her son-in-law could do no wrong. How she adored him.
Funny thing, though, when the Green Stuff comes out, I forget the silly quarrels we may have had and recall only the good, the visible reminder that love surpasses all obstacles, even Alzheimer's…love that arrives in a tasty green delicacy and spouse willing to go the distance.
ABOUT LINDA WOOD RONDEAU
By the author of I Prayed for Patience, God Gave Me Children.
A veteran social worker, Linda Wood Rondeau's varied church experience and professional career afford a uniq ue perspective into the Christian life. When not writing or speaking, she enjoys the occasional round of golf, visiting museums, and taking walks with her best friend in life, her husband of over forty years. The couple resides in Hagerstown, Maryland where both are active in their local church. Readers may learn more about the author, read her blog, or sign up for her newsletter by visiting www.lindarondeau.com.
ABOUT IT REALLY IS A WONDERFUL LIFE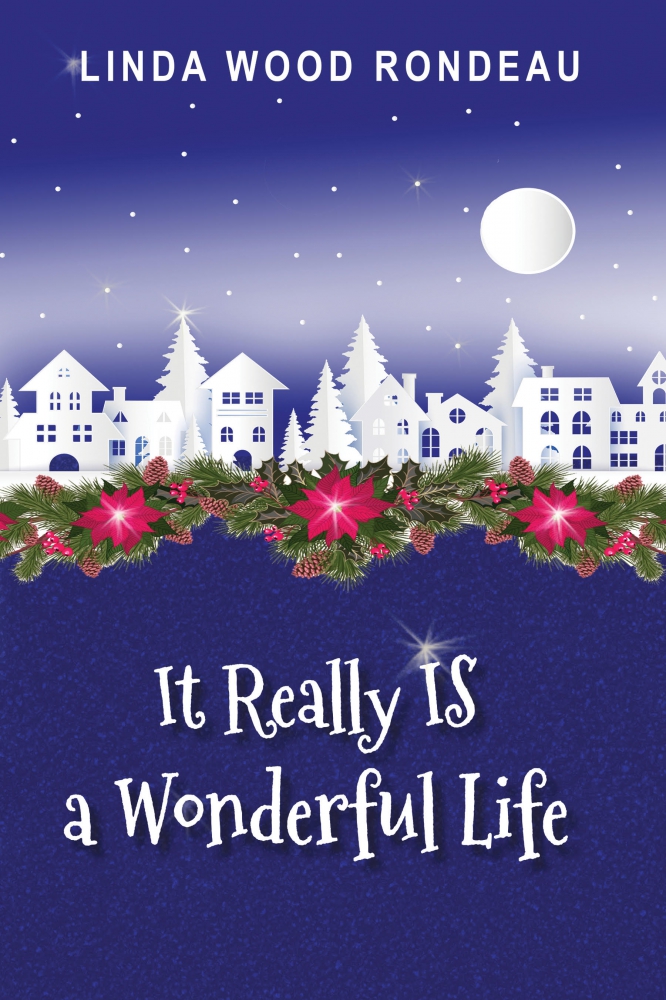 Midville newcomer and Iraq War widow, Dorie Fitzgerald, despises the frigid Adirondack wasteland that has now become her home. After twenty failed job interviews, she questions the wisdom of moving to be near her parents. Desperate to belong, she joins the local Community Theater, in production for It's a Wonderful Life.
Jamey Sullivan has put his professional life on hold in order to run the family business and to help his ailing father. He signs on for Midville's production of It's a Wonderful Life, although he hopes to receive a Broadway casting call any day now.
When these two meet, they are instantly attracted to one another. However, ambition, demanding children, and a romantic rival threaten to squash their growing love for one another. Each must discover that the best things in life are found where your heart resides.
It Really is a Wonderful Life is set in the beautiful Adirondack mountains, a perfect backdrop for a Christmas romance.
READERS COMMENTS
This is a story you can read at any time of the year, not just Christmas time. Sweet romance with believable characters, settings, dialogue, and storyline. Some Christian influence without being preachy. Very enjoyable. This is the first story by this author for me, but it certainly won't be the last. I am a fan from here on out.
Well written, clean, interesting book. Thoroughly enjoyed getting to know the characters and didn't want it to end! Thank you!
Super characters so thoughtfully brought to life. I loved both the storyline but the Christian purposes built-in.
A romance that isn't typical. The characters were real, the problems were real, and my smile at the end of the story was real too!