BY LINDA WOOD RONDEAU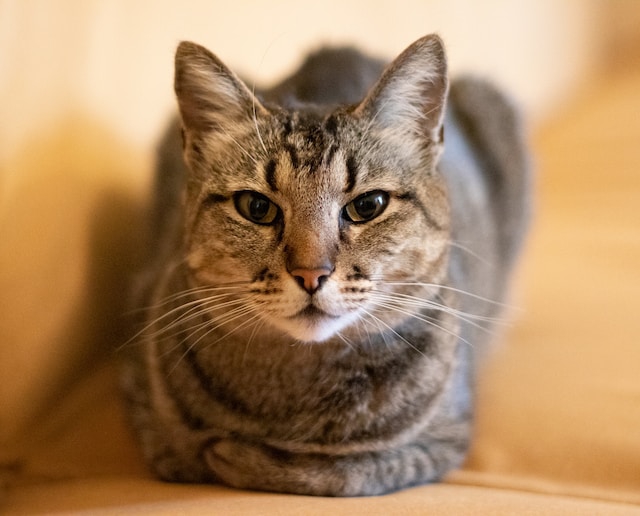 Photo by Davex Video on Unsplash
(not the real Noel but looks just like her)
Even to your old age and gray hairs, I am he,
I am he who will sustain you (Isaiah 46:4a)
Reprinted by permission of the author … me!
I dreaded the prospect of aging. The inevitable had come like taxes and morning breath. Gazing into the mirror, I concluded I could no longer hold to the illusions of eternal youth. But, how does one gracefully glide into the night while still worshipping the day? I looked for someone to teach me and found a hero in my cat.
Already grown when she found our family, she stayed for twenty years and moved with us to our new home.
We already owned two male cats and hadn't wanted more. Yet, there she was, sitting on our porch, licking her fur, and acting like the princess of 900 Greene Street. She knew she had found a home before we even knew she needed one.
It was nearing Christmas and a familiar scripture came to memory, pulling at my senses like a nagging child:
"I tell you the truth, whatever you did not do for one of the least of these, you did not do for me (Matthew 25:45).
But, like the Levi in the Good Samaritan story, we passed by while she huddled into a cold corner of the porch.
When she clung to her post, I felt remorse, as if she'd been sent to us. After three days, I could stand the guilt no longer. We brought her in and named her Noel in honor of the season.
At first, Noel roamed while we slept and became invisible during the day, occasionally allowing us a glimpse of her brown, tiger-striped body as she scurried up the stairs to hide. She remained secluded, refusing to eat while the home's inhabitants were active.
Soon, her fear gave way to curiosity. She sauntered into the living room to examine us, yet remained aloof. The slightest attempt at affection sent her flying back up the steps to her secret place.
This sleuthing continued for the next six months until the day she decided to engage us. I was reading a book and sipping a freshly brewed cup of coffee when I became cognizant of loud purring and an inexplicable weight on my tummy. Distracted from my comfort, I found Noel resting on my lap. Then she started nipping at my hand.
I thought about ignoring her just as she had ignored us for the last six months. Tenacious to the core, she continued nipping until I had no choice but to stop reading and either pet her or push her off my lap. I chose the first option, and the purring resumed. It was the beginning of a long and great friendship.
As my children left home one by one, Noel's tenacity continued to characterize her disposition into old age. In spite of her hefty bulk and arthritic joints, she fought for first sitting rights. Even to the last, she battled with our two male cats for lap supremacy, the younger felines scooting for safety whenever Noel hissed.
Noel braved whatever life threw her way, including the ravages of age.
She taught me so many things throughout her time with us, even from the first day she graced us with her love on that Christmas Day so long ago. From her, I learned that life is precious at any age and that old age cannot alter my spirit for that belongs to God. Though the flesh withers, God will sustain me until he calls me home.
ABOUT LINDA WOOD RONDEAU
By the author of I Prayed for Patience, God Gave Me Children.
A veteran social worker, Linda Wood Rondeau's varied church experience and professional career afford a uniq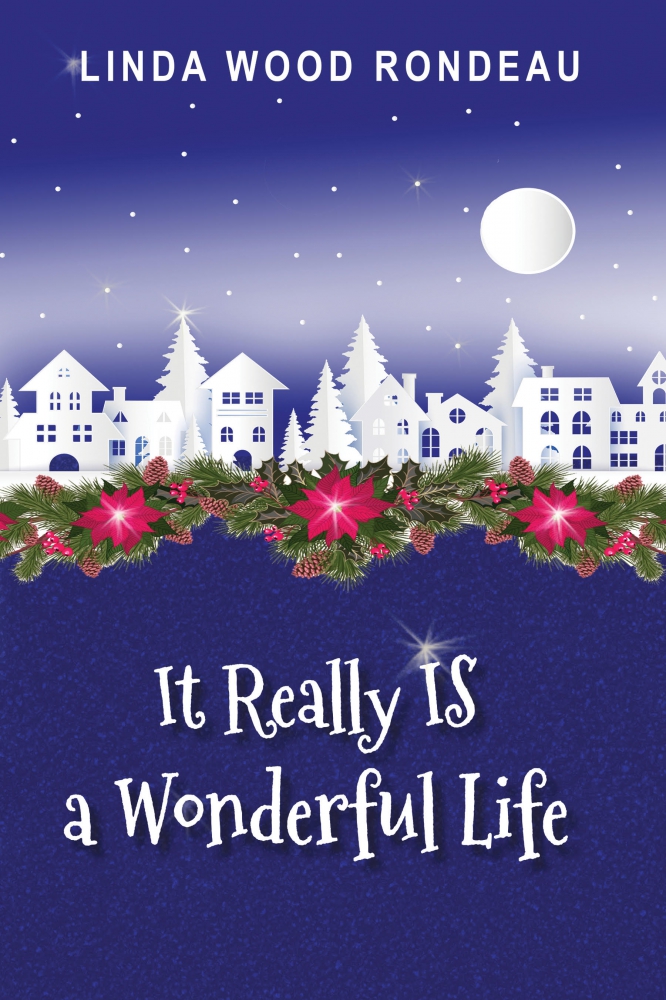 ue perspective into the Christian life. When not writing or speaking, she enjoys the occasional round of golf, visiting museums, and taking walks with her best friend in life, her husband of over forty years. The couple resides in Hagerstown, Maryland where both are active in their local church. Readers may learn more about the author, read her blog, or sign up for her newsletter by visiting www.lindarondeau.com.
ABOUT IT REALLY IS A WONDERFUL LIFE
Midville newcomer and Iraq War widow, Dorie Fitzgerald, despises the frigid Adirondack wasteland that has now become her home. After twenty failed job interviews, she questions the wisdom of moving to be near her parents. Desperate to belong, she joins the local Community Theater, in production for It's a Wonderful Life.
Jamey Sullivan has put his professional life on hold in order to run the family business and to help his ailing father. He signs on for Midville's production of It's a Wonderful Life, although he hopes to receive a Broadway casting call any day now.
When these two meet, they are instantly attracted to one another. However, ambition, demanding children, and a romantic rival threaten to squash their growing love for one another. Each must discover that the best things in life are found where your heart resides.
It Really is a Wonderful Life is set in the beautiful Adirondack mountains, a perfect backdrop for a Christmas romance.
READERS COMMENTS
This is a story you can read at any time of the year, not just Christmas time. Sweet romance with believable characters, settings, dialogue, and storyline. Some Christian influence without being preachy. Very enjoyable. This is the first story by this author for me, but it certainly won't be the last. I am a fan from here on out.
Well written, clean, interesting book. Thoroughly enjoyed getting to know the characters and didn't want it to end! Thank you!
Super characters so thoughtfully brought to life. I loved both the storyline but the Christian purposes built-in.
A romance that isn't typical. The characters were real, the problems were real, and my smile at the end of the story was real too!