Please enjoy this original award-winning short story. When finished go to the You Tube post by Skit Guys. Know that you are God's masterpiece. And also know that His purpose for you may not be what you originally envisioned for yourself. Yet, His design is always best.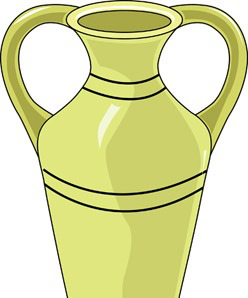 The Masterpiece
I was created for a noble cause. I believed this from the beginning. With loving patience, Giovani transformed me from imperfect, undefined clay into the finest porcelain urn in all of Italy. With his own gnarled hands, he molded me on his wheel for service and splendor. He covered me with oils of blues and greens-a coat of polished perfection. When persuaded what he created was worthy of completion, he put me through the final fire. With much pleasure, he inspected his work aided by the noon's sunlight. "Good," he proclaimed. "It is very good! Fit for a queen."
And so I came into being. Not an ordinary earthen jar, but a vase of importance, destined to be the possession of royalty.
Yet, inexplicably I remained on the potter's shelf, hidden from the patrons in search of common ware who frequented Giovani's workshop. As days turned into weeks and weeks into months, I pondered at the meaning of my abandonment.
I was destined to rest on a monarch's table, bearing witness to the genius that made me. Months turned into years, and still I remained apart and secreted. Was this to be my end? Was I so delicately crafted only to decay from purposelessness?
When it seemed as if time could no longer be measured, Giovani at last appeared. He rescued me from my ruinous state, covered me with his polishing cloth, and restored my former gloss. Like an offering to the Most High, he raised me toward the upper window. Hues of aqua and marine burst into the room as the sun's rays broke through. "It is still good," he nodded in approval. "Rosetta will be pleased."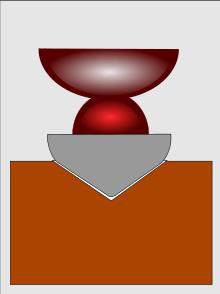 Was I finally to be released from this graveyard of uselessness? Giovani cradled me in his hands, transporting me from obscurity to a long-awaited unveiling. He brought me along a cobbled path into a white, simple cottage, his home. He filled my emptiness with cool waters from his well, then set me upon a splintered table, adorning me with velvety roses.
He carried me past the thistle grove into a green meadow that stretched like a carpet before a mound of sculptured granite. Engraved with seraphim and cherubs, the stone was inscribed with a single word, "Rosetta." He placed me on an adjacent pedestal. While a salty tear dropped from his cheek, he knelt beside his beloved's resting place, declaring, "For you, my Rosetta, my wife, my love, my queen."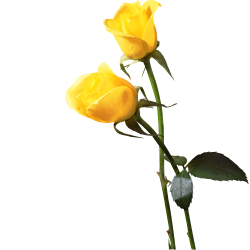 It was at this moment I realized the truth of my creation.
My destiny was not the admiration of sovereigns. My purpose was a testament to a love undiminished by death, a token of his veneration for she who held his heart. With each dawn, Giovani faithfully replenishes my contents with Rosetta's favorite flower. Above all artifacts made by the potter's hand, I have been chosen to bear his tribute. With honor such as this, I am now complete.