Photo by Vicki Gordon on Unsplash
In the History Channel's mini-series, The Hatfields and the McCoys, the end of life is far different for Randolph McCoy and William Anderson Hatfield. Randolph is pictured as a devout man who believes in the power of prayer. As violence escalates and spins out of control, Randolph's faith is tested beyond his human endurance. The final blow—the murders of his daughter and son, the senseless beating of his wife, and his home destroyed. These tragedies followed the severed relationship with another daughter and the murders of his three oldest sons. During the attack on his home, he prays for God's intervention. When he views the devastation, he loses faith. "What kind of God allows this to happen?" he asks. According to legend, Randolph McCoy dies alone in a cabin fire, an alcoholic and embittered man.
Devil Anse Hatfield was a fiercely independent man who lived hard but a definite leader in his family, and having no faith in the law, he believes his acts of violence were justified. But others in his family use situations to practice hatred and revenge, going above and beyond the concept of justifiable. Broken from so many losses and tired of bloodshed, William Anderson Hatfield finally seeks God's forgiveness. In the closing scene he is baptized, and as he comes up from the water, his hardened face glows with peace.
Why do some believers come through hard times with bolstered faith while others are fatally stung in the swarm of adversity?
There is an innate tendency to believe if we are centered in God's will; if we attend church faithfully; if we read His word; if we practice the tenets of generosity, forgiveness, temperance, and hospitality; then surely the ills of this world will not engulf us. Perhaps that is what Job thought as he made his daily sacrifices for his children, just in case they might have sinned. Yet, Job lost it all, a righteous man who suffered unimaginable losses. But when the storm clouds settled, Job's relationship with God took on a new depth. "My ears had heard of you but now my eyes have seen you" (Job 42:5 NIV). Eventually, all Job lost was restored, not from Job's expectation but from God's mercy extended.
Randolph McCoy fashioned a God he wanted to serve. But when circumstances became incongruous to his perception of God, his faith faltered. We are equally vulnerable if we think we are immune to trials because we are doing His good work. God does not measure us according to the number of our good deeds, but rather by the degree in which we seek His presence in our lives, regardless of our circumstances.
Christian author, Nikki Arena, The Next Target (David C. Cook/2012), shares her bout with discouragement in her career. She wondered why so much adversity blocked her productivity in doing what she believed to be her divine calling. "I no longer wonder if He has called me to write. I know He hasn't. He hasn't called me to do anything in my own strength. He has called me to intimacy with Him. Everything else is just the fruit of that relationship…It is about letting your dreams die and being willing to live out His dreams for you."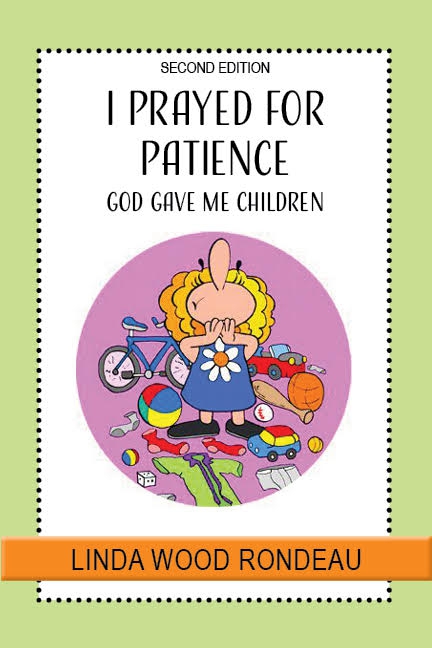 Realizing this she continues, "I can't make God's facts a truth in my life until I believe them. Not say I believe them, but actually walk in them . . . My behavior is proof of what I really believe. My words say what I think I believe, but my actions prove what I really believe."
Let us therefore live according to the hope that is within us.
As you know, we count as blessed those who have persevered. You have heard of Job's perseverance and have seen what the Lord finally brought about. The Lord is full of compassion and mercy (James 5:11 NIV)
AUTHOR OF I PRAYED FOR PATIENCE GOD GAVE ME CHILDREN
COMING SOON: WHO PUT THE VINEGAR IN THE SALT