Photo by Josh Applegate on Unsplash
After some deliberation, the church board concluded the church's computer needed to be replaced. The system was simply too antiquated to perform the new tasks needed. All agreed the time had come to upgrade.
After being presented with several options, many members admitted to their dearth of knowledge. "We need help from a professional." An expert with a good track recorded was consulted and a relatively painless transition resulted.
Sometimes people barge ahead despite insufficient knowledge—and often with disastrous results. While risk-taking can be admirable, some individuals fail to recognize a cause and effect: a poor outcome resulting from poor execution.
I am reminded of the time we went bowling with my son and his family who had been visiting. Though not avid bowlers, my son and daughter-in-law try to provide their children exposure to the sport.
During previous visits to our local bowling alley, they have been assigned alleys equipped with bumpers, devices to prevent the ball from falling into the gutters. Akin to training wheels on a bicycle, the bumpers assist in helping the learning bowler until he develops the skills to keep the ball on the lane.
When we arrived, the bumper lanes were in use. My son opted to begin on regular lanes until the others became available. Before the six-year old began, his father offered to show him the basic approach, but the child refused the help. "I can do it myself," he insisted.
He threw his first ball directly into the gutter. "Oh, man!" he said.
He came back with bowed head. Stomping his feet, he screamed, "That's not fair!"
He lacked the maturity to equate his poorly executed approach to the poor outcome. Instead of owning culpability, he blamed the pins and even his parents for his failure.
At his turn, the oldest picked up his ball. "How do I hold this?" he asked.
"I need coaching!"
Grandpa tried to show him a few tricks. When his first throw ended in the gutter, he went to his father. "I need bumpers!" He recognized his inexperience and humbled himself to accept assista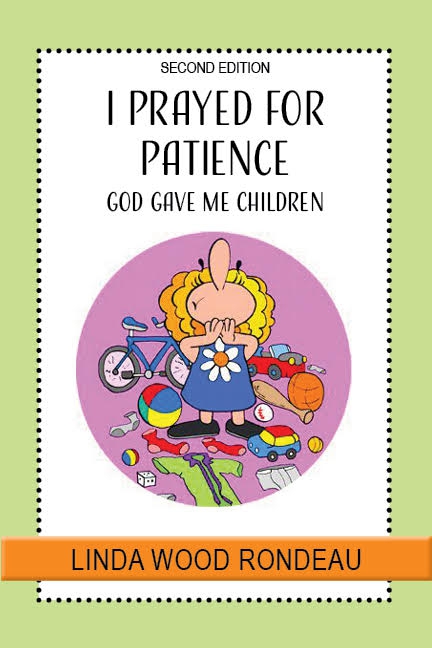 nce.
The first rule in gaining expertise is to recognize our limitations. The second is to seek help from someone in the know.
The familiar story in the Bible tells of two men who attempted to build a house. The foolish man built his upon the sand and when the rain came, the house fell. The wise men built upon a solid foundation, and when the rains came, his house remained.
As believers, we serve a God who is omniscient. He knows all because He is Lord over all. Not only does He possess encompassing knowledge, but He loves us. He will fill in our knowledge gaps to provide a satisfactory outcome. If we simply ask.
He who gets wisdom loves his own soul; he who cherishes understanding prospers (Proverbs 19:8 NIV).
The author of I Prayed for Patience God Gave Me Children
COMING IN NOVEMBER
Who Put the Vinegar in the Salt