PLEASE WELCOME JUNE FOSTER TODAY'S THE WRITER'S JOURNEY
An award-winning author, June Foster is a retired teacher with a BA in education and MA in counseling. June has written eight novels with two more to be published soon. June enjoys writing stories about characters who overcome the circumstances in their lives by the power of God and His Word.
LEAVE A COMMENT AND BE ENTERED FOR A GIVEAWAY BY THE AUTHOR
Sometimes I wonder how I transitioned from an insecure, frightened youth from a non-Christian home to a grandmother who writes contemporary Christian fiction. My story is wondrous, one that God penned by His own hand.
As a girl, I knew there had to be more to life. Something was missing in mine but I couldn't fathom what. I struggled and floundered for years, trying to cloak my doubts in alcohol. But I always sobered up and the confusion remained.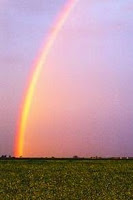 Finally, my hungry heart became filled with the God's love and salvation through Jesus Christ after an amazing series of events only God could've orchestrated. I knew what I'd missed for all those years. No wonder I was filled with joy during the praise and worship at church.
For years I thought my primary task in serving God was to instruct elementary children. When I retired, I a strange phenomena occurred. A story lurked in my brain, and I could visualize the characters and setting. This was a big deal for me because I'm not creative. One day I told my daughter the story, and she asked why I didn't write it. That was the catalyst God used to start me on my journey.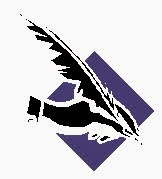 Five years later, What God Knew is book three in the Almond Tree Series and my tenth novel to be published. And God has walked me through the entire process of becoming a writer. In each of my books, I explore an issue that concerns Christian people every day. I've written about everything from obesity, anger, homosexuality, non-Christian cults, forgiveness, illiteracy to abortion.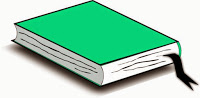 What God Knew is probably the most edgy of all my books and centers around dual concepts—mixed racial marriage and abortion. Though I have another book that explores abortion from a Christian worldview, I'm deeply concerned about the number of unborn children who lose their lives daily, never given the chance to live.
For this book, a friend shared with me her real life struggle after an abortion so that part of my story is based on fact. Now as a Christian, she's found peace and God's forgiveness.
My hope is that this novel as well as my others will bring help, hope and healing to God's children who struggle with the same problems as my characters.
WHAT GOD KNEW .... COMING SOON AT AMAZON, BARNES AND NOBLE, AND SMASHWORDS.
Neonatal specialist Dr. Michael Clark is passionate about saving the lives of premature babies. But the pediatrics department at El Camino General can't provide the specialty care many of his preemies require. Now he desires to build a pediatrics hospital for his young patient.
Tammy Crawford is an accomplished geriatrics RN who wants nothing to do with her sister Joella's religious beliefs. She's independent and doesn't need anyone, including God in pursuing a new career as a nurse practitioner.
When she falls in love with handsome Michael Clark, she must reconsider her resolve to disallow romance in her life. Yet the obstacles seem insurmountable She's in love with a man from a different world and a different race.
Michael acknowledges his growing affection for the gorgeous white nurse yet can't ignore his brother's deep racial prejudices.
for info on publication and cover see her websites at