PLEASE WELCOME JENNIFER SLATTERY TO THE WRITER'S JOURNEY. MAY HER STORY ENCOURAGE AND ENLIGHTEN YOU ON YOUR OWN JOURNEY.
At the age of five or six, I don't remember exactly, and no one marked the date for me, my world changed. I'd recently learned a woman in our neighborhood was doing some sort of Bible club thing. Actually, I'm not sure I even knew that much. I'm thinking I probably heard she'd have popcorn, and that was enough for me.
Her name was Dorothy, and isn't it interesting that I still remember her name? Even more interesting is the fact that she likely had no idea the huge, lasting—eternal—impact she had on me.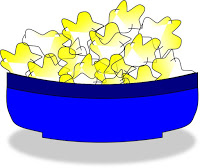 In fact, I wonder if, after the gang of us left, our dirty little feet pitter-pattering across her carpet and out her door, the whole mess of us talking about making moon-pies and dandelion soup—anything but whatever she'd worked so heard to teach us that day, if she'd drop to her knees to scoop up all the popcorn kernels scattered across her floor and ask the Lord, "Am I making a difference, God? Does what I do each day matter at all? Have they heard a word I said?"
In truth, I couldn't tell you how much I did or didn't hear, because I don't remember much except the popcorn, her smile, and the love and peace I felt whenever I entered her house.
But there was one day I remember well, and that was the day she told me Jesus, God's Son, had died for me. That truth stirred something in me, and I never forgot it.
Unfortunately, I never built upon it, either, not for a long, long time, and after much heartache and shame. You see,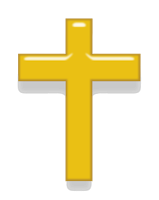 shortly after receiving that very good news, my dad lost his job, and we moved, and moved again. We went to church on occasion but never really got plugged in.
My family soon quit going to church all together. In my middle school and teen years, my life got crazy.
I eventually ended up on the streets of Tacoma, feeling utterly alone.
But I wasn't. God was right there with me, waiting for me to fall to my knees before Him.
And I did. With nowhere else to turn but up, I cried out to Him each night, begging Him to forgive me and to rescue me from the mess I'd become.
He did. Through the patient love of others, including a man whom I later married, God pulled me off the streets and set me on a "wide path, to keep my feet from slipping" as it says in Psalm 18:36.
That's grace.
Jennifer Slattery writes soul-stirring fiction for New Hope Publishers, a publishing house passionate about bringing God's healing grace and truth to the hopeless. She also writes for Crosswalk.com, Internet Café Devotions, and the group blog, Faith-filled Friends. When not writing, Jennifer loves going on mall dates with her adult daughter and coffee dates with her hilariously fun husband.

Intertwined:
Abandoned by her husband for another woman, Tammy Kuhn, an organ procurement coordinator often finds herself in tense and bitter moments. After an altercation with a doctor, she is fighting to keep her job and her sanity when one late night she encounters her old flame Nick. She walks right into his moment of facing an unthinkable tragedy. Because they both have learned to find eternal purposes in every event and encounter, it doesn't take long to discover that their lives are intertwined but the ICU is no place for romance….or is it? Could this be where life begins again?
Intertwined, part of New Hope Publisher's contemporary fiction line, is a great reminder of how God can turn our greatest tragedies and failures into beautiful acts of love and grace. Readers will fall in love with the realistic characters and enjoy the combination of depth, heart-felt emotion and humor that makes Jennifer's novels so appealing. Readers will be inspired to find God in every moment and encounter in their own lives!
Buy it: