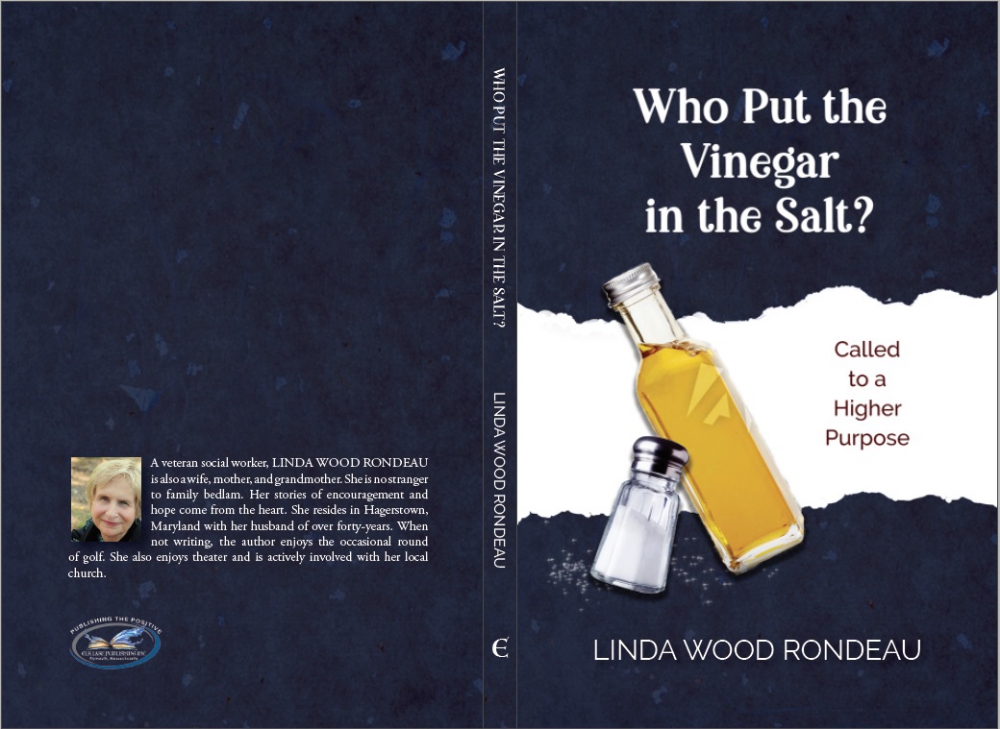 coming in November 2020 by Linda Wood Rondeau
published by Elk Lake Publsihing House, Inc.
In all innocence, John picked the offensive goop off the floor. "Oh, it's a squashed Cherrio," he said. Like a two-by-four from nowhere, the torrent of accusations unleashed. For the next five minutes, his beautiful bride railed about John's insensitivity. She had worked hard all day, cooking and cleaning, running the children here and there, meeting the project deadline at her job. Then he comes home and the first words out of his mouth were perceived as condemnation. Hubby bristles at the attack. And so the stage is set for five hours of ping-ponging blame. And all because of a wayward Cherrio.
Anger can be an insidious emotion. One that lies buried, simmering and waiting for that explosive trigger to send it spewing unchecked like exploding lava. We read the headlines of unspeakable acts perpetrated as a result of unbridled anger. The escalation of violence in our colleges and schools, restaurants and malls and our highways and city streets. "Why has the world become so angry?" we ask.
Unrighteous anger, anger that leads to distress, stems from many sources. Poverty, injustice, jealousy, and inequality among the most common triggers. But if we go deeper, we see the fuse is not necessarily the external factor, but the inward rationale. A sense that hostility toward another is justified because wrong had first been done to us. A false sense that we somehow deserve better than we received.
Perhaps that unholy, selfish view associated with anger is the reason Christians deny its existence. I used to think that the Christian had no business being angry. And so I pushed my rage inward with unhealthy consequences. One day, I realized that anger is an attribute of God. And, we who are made in God's image, are designed with His attributes. The problem is not the emotion, part of human equation, but our unholy reaction to our anger—the poor choices anger elicits because our hearts are far from God.
Just as we physically react to fear, our bodies go through physiological changes when we are angry. The red corpuscles fill up giving us that red glow. Increased adrenaline gives some people superhuman strength. And like fear, continued unresolved anger is the cause of diseases such as high-blood pressure and gastrointestinal disorders.
Psychologists recommend a process called reframing when we feel ourselves becoming angry. Not to deny the anger, but to understand the anger and redirect it toward positive resolution. If we are angry over a social injustice, we could join a proactive group to affect positive change. If a friend has hurt our feelings, we can let the friend know, affirming how much that friendship is valued.
Festered resentment is certain to give rise to hostility sooner or later. Psychologists also recommend what God has favored from the beginning of time: to forgive and forget. Forgiving lowers blood pressure and eases tension, producing a feeling of good will and relaxation. Perhaps the best advice in handling anger is from the Great Physician:
"In your anger do not sin; when you are on your beds, search your hearts and be silent" (Psalm 4:4 NIV).