Poem by Carol Wood
used by permission
Fatigue is currently the biggest obstacle facing the family. "It is over-commitment; time pressure. There is nothing that will destroy family life more insidiously than hectic schedules and busy lives, where spouses are too exhausted to communicate, too worn out to have sex, too fatigued to talk to the kids …. If Satan can't make you sin, he'll make you busy, and that's just about the same thing."
Perhaps this busyness is the most significant cause of weariness, or fatigue. Fatigue is a lack of energy or a feeling of futility. Whether physical or mental, fatigue interferes with the most basic of our human needs as well as those pursuits that bring us the most pleasure.
Spiritual fatigue has the same physical manifestations as chronic or pro-longed mental and physical fatigue. We are vulnerable to factors that make us say, "Stop the world, I want to get off." Likewise, our spirits are susceptible to overload and Satan's harangues. We tire of constant vigilance. When we reach a point of spiritual fatigue, reading the Bible or going to church seems beyond our endurance or even pointless.
Dr. Richard Cabot, a physician educator of the late 19th century, was noted for his innovative approach to holistic medicine, treating the patient as a whole person. In his book, What Men Live By, he emphasizes that the weary spirit can be energized through worship. "Worship is needed by men and women as regularly as food or sleep." He stated that spiritual fatigue, like physical fatigue, drains us of energy. When the spirit is tired, there is "a lack of feeling for life."
Cabot theorized that a balanced life spins around these four elements: work, play, love and worship. Worship is the most vital, because, the heart that worships embodies the other elements. Just as exercise pumps vigor into the physically fatigued and improves our overall health, communion with God restores joy to the battered spirit, renewing the joy of living.
Modern humankind knows full well the value that is inherent by balancing work and play. We also know the importance of social interaction. But when it comes to worship, we think in terms of doing, rather than being. So we busy ourselves in our charitable deeds, rather than bask in the presence of God and wonder why we feel spiritually spent.
In the Sermon of the Mount, Christ addressed these very issues. He warned about the pursuit of good deeds for wrong reasons and warned against public displays of piety. He warned against the accumulation of possessions and the preoccupation with necessities such as food, clothing, and drink. For everyone seeks these things. He warns that God knows our needs. If He cares so much for plants and animals, how much more will He provide for us? God would rather we communicate with Him than ignore His presence while preaching about Him to the world.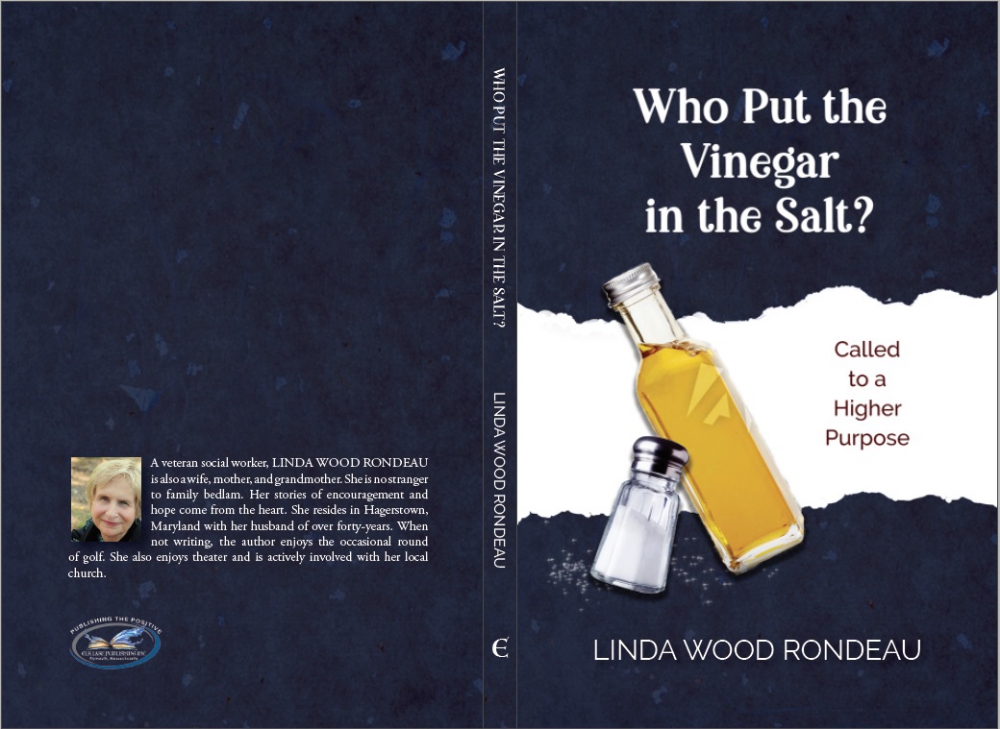 Soon to be released: Who Put the Vinegar in the Salt (November 2020).
When we seek God, work, play, and love flow naturally from God's miraculous provision. Then we can rise upon eagles' wings and find the purest joy in a child's smile.
"But seek first his kingdom and his righteousness, and all these things will be given to you as well (Matthew 6:33 NIV).