I read a devotional this morning that said discouragement and disappointment go hand in hand. When we are disappointed, discouragement soon follows. If you are struggling with either today, I hope these poems will be a blessing to you.
DISAPPOINTMENT
By Linda Rondeau
The expected unfulfilled
Longing for the path denied
The something unattainable
Emptiness and sorrow mingled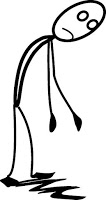 Yet in that vacant spot
God prepares His filling
Now unknown but promised
Something better than the lost
Trusting in an unseen pledge
Steadfastly pursuing faith
Resting solely in His Grace
Hope is ours to hold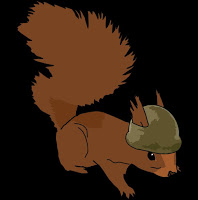 Determination
By Linda Rondeau
Consider the squirrel.
He scurries through snow-covered grass
Gathering his winter supply
Undeterred by chilly mornings
He forages through autumn leaves
The sparrow sleeps upon a branch
Content within the fortress of his wings
Shielded from the midnight rain
When morning breaks he sings his song
Though none may hear its resonance.
Even the slug continues on
His pace nearly stagnant
Toward his mysterious destination
And yet there is a scheme in his existence
.
If our Maker
Created these so small
Resilient to nature's tempers
Why do we worry
When buffeted by the gale?
Are we not more than these?