Looking Up or Looking Away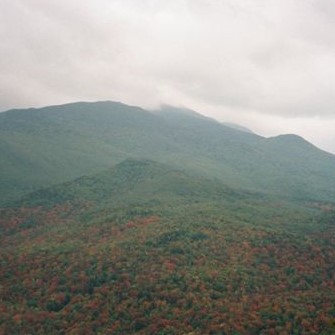 I lift up my eyes to the hills—where does my help come from? My help comes from the LORD, the Maker of heaven and earth (Psalm 121:1 – 2 NIV).
I didn't see them the first few times I walked the corridor. Then a friend who journeyed with me glanced upward. "Oh, look at these tiles!"
We had been visiting a mutual friend hospitalized for cancer treatment. We were worried about her and our eyes had been cast downward. The strategically placed tiles, painted by children contained messages of hope, laughter, and occasional scripture reminders. But we couldn't see them without deliberately looking away from our worries. The sight brought us much joy to remember that our dear friend was important to God and tucked inside His palm.
Sometimes we get a better perspective when we keep our eyes heavenward.
Sometimes, we get a better perspective when we look away from our troubles.
The Psalmist looked toward the hills, the place where sacrifices were made to idols. And he realized he was looking in the wrong direction. So he looked away from the idols to God.
We forget how precious His presence is to our whole life. We need to look away from faithless distractions before we catch a glimpse of God's goodness.
ABOUT SECOND HELPINGS AND LINDA WOOD RONDEAU
Today is Jocelyn Johnson's 45th birthday. Unhappy with her marriage of 22 years, the parenting talk show host has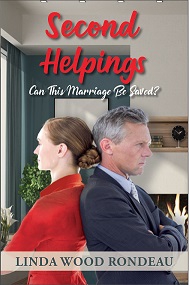 planned a noonday tryst with her cohost. A phone call from her college daughter, a peek into her teenaged son's journal, a sick preschooler, a Goth daughter's identity crisis, a middle-school son's prank, and her husband's inflamed suspicions, not only interfere with her hopeful birthday plans but throw her family into more chaos than a circus on steroids.
In desperate need of counsel, Jocelyn invites a Christian to dinner, her guest from her morning talk show segment. However, the evening holds little promise of calm. In the midst of bedlam, a forgotten faith rekindles causing Jocelyn to rethink her life and her marriage.
You will laugh and you will cry from the first page to the last as you journey through the day's events and Jocelyn's search for Second Helpings.
Buy Link: https://www.amazon.com/Second-Helpings-Humorous-Contemporary-Novel-ebook/dp/B087C744HZ/ e book
https://www.amazon.com/Second-Helpings-Humorous-Contemporary-Novel/dp/195197042X/
print
Social Media Links
Facebook https://www.facebook.com/lindawoodrondeau/
Instagram https://www.instagram.com/authorlindawoodrondeau/
Twitter https://twitter.com/lwrondeau
Pinterest https://www.pinterest.com/lwrondeau/pins/