Bible Gateway's Bible Audio App
Thursday, May 21, 2020 by LINDA WOOD RONDEAU
HAPPY TO REVIEW BIBLE GATEWAY'S NEW APP FOR BILE STUDY
The free Bible Gateway Bible Audio App is available for iPad, iPhone, and Android devices. It joins the award-winning Bible Gateway App in making Scripture as convenient and mobile for you as your smartphone or tablet.
With Bible Gateway's Bible Audio App you can hear as well as read (at the same time) the Bible while on your daily commute, doing household chores, or as you drift off to sleep. Listen and read along with the Bible wherever you have an internet connection. It's free and easy to use.
Bible Gateway's Bible Audio App is a great tool to help you memorize Bible verses and passages. The verse text appears on your screen as you listen and changes when the spoken verse changes. And you can quickly swipe to navigate between verses.
(https://www.biblegateway.com/blog/2018/05/download-bible-gateways-new-bible-audio-app/).
I spent some time with the app and I must say I really like hearing the word of God as I read. Using two senses helps my attention, and the dramatization is so life-like the Word comes alive.
I received this Bible Audio App free, as will you. #BibleGatewayPartner.
I highly recommend this product. For 1.99 a month, the added features may well be worth the investment.
I am a Bible Gateway Partner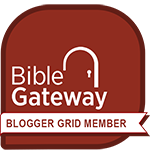 ---
---