Please welcome Dianne Barker to The Writer's Journey. Peruse her testimony and her work. Leave a comment, she'd love to hear from you.
Extraordinary Life in Christ
By Dianne Barker
Growing up, I had big dreams. I was born into ordinary family with rather extraordinary circumstances—my father was fifty-eight. After the death of his first wife, he married a woman twenty years younger, who gave him a second family. I was their last baby, my mother's only girl, after four boys. I grew up cherished.
My mother was a big dreamer and my greatest cheerleader. When I was seven years old, she explained how I could spend eternity in heaven with Jesus, and I invited Him into my heart. Occasionally I had doubts about whether I'd fully settled my eternity and prayed many times to make sure I'd done it right. I didn't want to miss heaven because of some technicality I'd overlooked.
At age twenty-eight, I settled the fact forever, claiming the promise of Romans 10:13. "For whosoever shall call upon the name of the Lord shall be saved." Although I can't say with 100 percent certainty when I joined God's family, I believe with my seven-year-old understanding, when I called on Jesus, He came into heart as Savior and Lord. I understood the "Savior" part. It took a while to grasp what it meant to acknowledge him as Lord.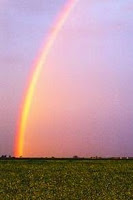 Desiring to be the perfect mom to my two small children, I struggled with discouragement, wondering, "Where's all that joy and peace I've heard so much about?"
Searching for God with all my heart, I discovered joy and peace are fruit produced by the Holy Spirit (Galatians 5:22-23) when we surrender our lives fully to Christ—key to abundant living. In prayer, I surrendered my life, acknowledging Christ as Lord of all. Although I had much to learn, I'd taken the first step toward an incredible adventure exploring Christ's abundance.
During my teenage years, I dreamed of being a journalist. Where on earth my wild dream came from, I couldn't imagine. Although I didn't know then, it hadn't come from earth. It was God's design for my life.
While attending college, I landed my dream job at eighteen, writing for our local newspaper and joined the full-time news staff after graduating. Besides news and feature stories, I covered many religious events and area-wide crusades and interviewed a host of celebrities, including Corrie Ten Boom, Bob Hope, Johnny Cash, and Joan Crawford.
When Billy Graham came to Knoxville, Tennessee (100 miles from my hometown), I covered the crusade for the newspaper and reconnected with Dr. Sherwood Wirt, founding editor of Decision. A year earlier I'd attended the magazine's School of Christian Writing. Through his influence I was asked to write a book about the crusade, which made national headlines with President Richard Nixon's visit. Billy Graham in Big Orange Country was my first book—I was twenty-four.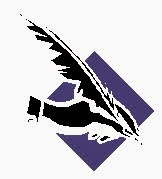 After seeing that book, Vietnam hero Clebe McClary asked me to write his life story, Living Proof. Through Clebe, I met his friend, Harold Morris, who was in Georgia State Penitentiary serving a double-life sentence for armed robbery and murder, after being convicted by the false testimony of two companions. After his miraculous release from prison, he asked me to write his story. Twice Pardoned was the first book for Focus on the Family Publishing and a #1 national Christian best-seller in 1986.
Following that huge success, the Lord gradually led me away from my pubic life to care for my parents and my husband's parents as they declined in health. For the next fifteen years I didn't write any best-sellers, but the Lord gave me an amazing gift: peace that I was in this place by His design and a promise He would enlarge my life again. He began doing that after our parents moved to heaven.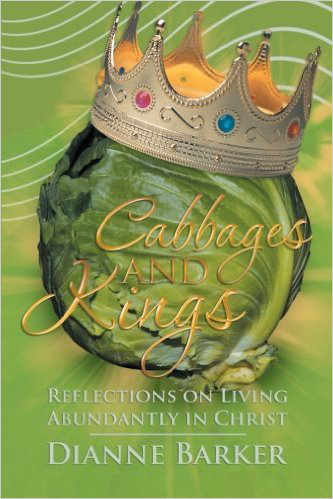 In 2012, I published
Cabbages and Kings
—Reflections on Living Abundantly in Christ, a collection of columns I'd written for the newspaper.
I Don't Chase the Garbage Truck Down the Street in My Bathrobe Anymore! Organizing for the Maximum Life
,
won the Christian Authors Network 2014 Golden Scrolls third-place award for non-fiction book of the year.
My forthcoming book is my heart's passion, Help! I'm Stuck and I Can't Get Out! The Maximum Marriage Maintenance and Repair Kit. On 9-11 my husband and I celebrated our fiftieth anniversary. I'm convinced the divorce rate would drop astronomically if couples saw themselves as stuck and sticking together, relying on the Lord to make their marriage everything He designed it to be. As long as divorce is an option, they won't fully invest in the marriage.
My greatest joy is encouraging women to live abundantly in Christ. That's an extraordinary life!
Dianne Barker—journalist, radio host, and best-selling author of eleven books—is a member of Advanced Writers and Speakers Association, Christian Authors Network, and Christian Women in Media. A popular speaker for women's events, she teaches with passion about marriage, parenting, relationships, and abundant living. She and her husband James reside in Tennessee. They have two children and two delightful grandchildren. For more, visit
www.diannebarker.com
.
Dianne's upcoming book!
Could your marriage use a booster shot? Help! I'm Stuck and I Can't Get Out! The Maximum Marriage Maintenance and Repair Kit (2016) identifies personality differences as the major source of marital conflict and suggests one person in the relationship willing to obey God can, by his grace, change the relationship. Only two essentials are required for a flourishing marriage: a conviction God has a standard of conduct for our lives and a desire to live that way. The key to making marriage work is making our Christianity work. Couples who see themselves as stuck and sticking together, relying on Christ, can celebrate their golden wedding anniversary. As long as divorce is an option, they will never invest fully in the marriage. Get out the paint brush and a few tools and start to work building the marriage of your dreams!