Education is what survives when what has been learned has been forgotten
B. F. Skinner, psychologist. (1904 – 1990)
"Now you know better than that," cried the exasperated mother. Angry that his younger brother had grabbed his favorite Matchbox car, the two-year-old retaliated by landing his knuckles on top of the infant's head. The mother escorted the hotheaded toddler to a designated chair and warned him, "That's it, Mister. You are now in Time Out!" She set the timer, and when the buzzer sounded, the toddler was released from his seclusion. Within two minutes a familiar shrill reverberated through the house. "Not again!" the mother lamented.
Like many young parents, this mom expected the child to change his behavior purely from dread of the hot seat. While the technique is often effective, fear of punishment alone rarely corrects the undesired behavior. Clever children, believing the end justifies the means, find ways to detour the wrath.
Children need to be taught why certain behaviors are preferred over other behaviors. Force-feeding information until it is regurgitated is not education. If Jennifer is able to recite the Ten Commandments yet continues to steal money from her mother's purse, she has learned nothing. Information without understanding is useless.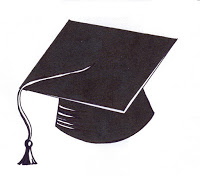 The subtleties of sin are difficult concepts to impress upon children, especially as our own shortcomings become more evident. Vigilance is imperative, but how do we seize the educable moment when we can barely keep our eyes open past dinnertime? How does a parent instill the desire for goodness? It takes a heart that seeks after God.
King David did not obey God because he feared retribution. Rather, his obedience was a direct outcome of his intimate relationship with the Father. God's spirit was with David when he killed the arrogant Goliath and through Saul's persecution, his character crafted by a right relationship with his heavenly father. And when he erred, he turned to God for enlightenment and forgiveness. He mourned, not the judgment, but the loss of communion with the God he loved.
David is described as a man after God's own heart. Not because he was sinless. The scriptures do not hide the fact of David's murderous act following his adulterous affair. David's devotion to God was demonstrated by his desire to remain in God's presence. He was confident of God's love for him, and that confidence governed his actions. God does not expect perfection. He knows that like little children we will try to walk too far into the water or touch the hot furnace against His warnings. When we do, He sends His gentle rebukes. What He wants is for His child to return with a contrite heart, to learn from the mistake and apply what we have learned to the next situation.
As we draw nearer to God, His truth enlightens us. We avoid sin, not because we fear the punishment, but because we understand the value of goodness.
Teach me, O LORD, to follow your decrees; then I will keep them to the end. Give me understanding, and I will keep your law and obey it with all my heart (Psalm 119:33 – 34).