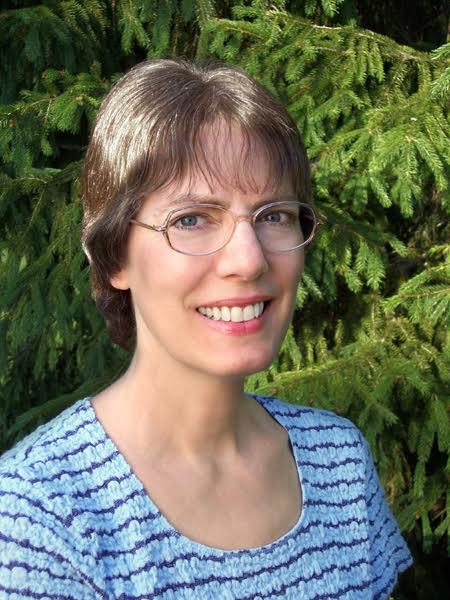 PLEASE WELCOME
TERRI WANGARD
TO
FICTION FRIDAY
EXCERPT FROM ROLL BACK THE CLOUDS
New York City
Saturday, May 1, 1915
"Oh, Geoff, look at it. The Lusitania!" Geoff Bonnard's wife grabbed his hand. "Lavish enough for King Solomon and big enough for all of his wives."
He grinned at Rosaleen's excitement as their taxi inched closer to Pier 54, where the fabled ship loomed over them.
She fidgeted on the seat beside him, and laughed. "Mum never understood why the multiple wives should be spoken of so admirably when the Lusitania was launched."
"The old king did live a rather risqué life. Hardly proper to excite young girls with his example."
"It's in the Bible." His wife raised her chin, but her eyes still glittered with merriment. "Mum totally missed the fact that the ship resembles a palace and can comfortably accommodate Solomon's thousand queens. Lots more than that. And now we get to sail on it." If not for the curmudgeon driver seated in the open-air cab in front of them, she no doubt would have squealed.
Rain spattered on the taxi's roof as a crowd hemmed it in. Not everyone in the crowd planned on sailing that day. Geoff spotted several cameras set up and aimed at the gigantic ship.
He slid open the window to speak to the driver. "Is a crowd like this usual when a ship sails?"
"Maybe a little bigger this time." Their driver shrugged. "Maybe because of the war news."
Rosaleen turned away from the bustling scene. "Has something happened?"
"Not yet."
Her gaze swung to Geoff with eyes wide. He offered a minute shake of his head. Perhaps the man's cryptic response suggested a frustrated longing to sail on the Cunard Line's grand lady himself, or maybe it reflected his dour nature.
With a toot of his horn, the driver eased in closer to the ship. "Best I can do." He heaved himself out and began wrestling with their steamer trunk.
Geoff helped Rosaleen step out of the car. She didn't immediately release his hand. She squeezed it tight enough to do damage.
Then, her eyes aglow with wonder, she whirled to face the ship and took three steps forward. "This is really happening." This time, her words came in an uninhibited squeal.
She came back and snatched up her hatbox. "Hurry. People are boarding already."
Geoff chuckled. Rosaleen's excitement rivaled that of a little kid in a candy store, or a toy store. His smile dimmed. Good thing his brother Alf and his fiancée Edwina weren't with them. Haughty Edwina would relish taunting his wife's delight with patronizing condescension.
Their driver lined up their luggage on a trolley, and waited for Geoff's payment.
"Have a good time." His statement sounded like a question.
Uniformed Cunard officials stood at the foot of the forward gangway, checking tickets and papers. While Geoff and Rosaleen waited their turn, a man walked along the line handing out leaflets. He pushed one into Geoff's hand.
"What does it say?" Clutching her hatbox and handbag, Rosaleen didn't attempt to press close.
Geoff read the brief message, crumpled it, and shoved it into a pocket. "It's a warning against sailing." He blew out his breath. "Apparently, the Germans hope to disrupt the boarding."
The war in Europe had been grinding on for the better part of a year. Maybe the Germans aimed to drive a wedge between the Americans and the British.
A photographer cranked his newsreel camera as the line of passengers edged forward. "Smile, folks. Your families will appreciate a last image if you don't make it to England."
Rosaleen gasped.
Geoff gripped his briefcase hard enough to crack the handle. "The Germans aren't stupid. They won't attack a passenger liner."
"That's what you think." The photographer blotted at any raindrops on his lens. "They've already made it clear they're gunning for the Lucy."
Such audacity to taunt the travelers! Cunard ought to keep the German provocateurs away from the passengers.
The man in front of them reached the gangway. He asked the officials, "Do you expect the Germans will attack the Lusitania?"
The official checking his ticket laughed like he'd heard a hilarious joke. "Oh, there's no risk whatsoever. The Lusitania can make twenty-five knots. The old girl can outrun any enemy vessel that tries to catch her."
Rosaleen whispered in Geoff's ear. "He didn't really answer the question."
Geoff didn't have the heart to dampen her spirits with his rising concern. She'd been so thrilled to hear she could accompany him on his business trip, which included passage on the ship that had fascinated her for years. Surely the mighty Lusitania was safe. "He seems like a blowhard, but the Lusitania has been continually crossing the Atlantic in safety since the war began."
The official beckoned them forward. "Your tickets and passport, sir."
The man inspected their tickets like he expected them to be phony, rubbing the paper, flexing it. His scrutiny took so long, Rosaleen turned away from the ship with her brow furrowing. Before Geoff could ask if there was a problem, their papers were returned.
"Very good, sir." The Cunard man summoned a stevedore to take their trolley. "Would you like your trunk in your stateroom or in the cargo hold?"
"In our room," Rosaleen answered. "May we remove things and then send it to the hold?"
"That will be fine, ma'am. Head on down to that gangway at the stern of the ship. Have your tickets ready and you may board."
Geoff hesitated. Other passengers were being questioned. The taxi driver's strange comment suggested something out of the ordinary. "Is this normal security?"
"No, no. We simply want to make sure nothing untoward will happen." The company man smiled big and tipped his cap to Rosaleen. "Have a pleasant voyage, folks." He turned to the next couple in line.
Something was up. Geoff had that twitchy feeling between his shoulders when he knew someone was lying, but what could be the problem?
Rosaleen shot Geoff a quick grin and marched ahead. With her first step on the narrow gangway, she hesitated. It clattered and quivered under all the passengers' footfalls. Finding her rhythm, she strode halfway across and paused to look down at the Hudson River, so far below. She glanced back with another grin. "We don't want to drop anything here."
Geoff laughed. She maintained a dignified pace, even though she must want to dash across and step inside. Yet she stopped at the entrance, and he nearly walked into her.
"This is it, Geoff." Her head swiveled back and forth. "We're really here."
"You're inside. I'm not." He tapped her shoulder. "Care to keep moving?"
"Oh." She scooted forward to the first available crewmember. "Hello."
"Welcome aboard, mum, sir." The man must be the epitome of proper British decorum. He gave the impression he'd been waiting all day for them to arrive so he could greet them. "May I have your tickets?"
After consulting a ledger, he smiled. "Second class is overbooked, so we've assigned you to a stateroom in first class. I'm sure you'll be quite comfortable there." He nodded to the first man in a line of stewards. "Julius will show you the way."
First class? Geoff tried not to frown. That may garner them extra physical comfort, but would the high and mighty ladies in their rarefied atmosphere be accepting of Rosaleen, her mouth now open in a silent o? Edwina would be in her element, grabbing every opportunity to taunt his sweet-hearted wife.
The steward stepped forward and relieved Rosaleen of her hatbox. "This way, mum, sir."
He led them out of the second-class foyer, and down the promenade toward the bow. "As you may know, second class is located in the stern, third class in the bow, and first class occupies the center of the ship. This is Deck C, also called the Shelter Deck. Your room is down on E Deck, the Main Deck."
They walked half the length of the ship before entering a first-class foyer that stretched across the width of the Lusitania. Light poured in from skylights high overhead. The steward led them to a grillwork elevator beside a crimson-carpeted staircase. "Few people are about, because the saloon passengers haven't started boarding yet."
"Saloon?" Geoff wouldn't have noticed the lack of people. All the intricate details in the plasterwork and ornate railings had claimed his attention. He grinned. Soon he'd be gawking like Rosaleen.
"First class."
"Oh, Geoff. Isn't this exciting?" His wife's heels tapped unevenly on the tile floor as she twisted this way and that, missing nothing of their surroundings. "I'm glad the others aren't here yet. It's easier to see everything, and we can get settled in before they arrive."
The elevator whisked them down to E Deck. Julius turned to the left, to the starboard hallway going fore and aft. He paused, facing aft. "Your room is forward, but allow me to point out the ladies' lavatory there on the left. The gentlemen's lav is on the opposite side."
They continued forward. Just before the end of the hallway, Julius turned down a narrow aisle with three doors on each side. "The two at the end are outside rooms." He stopped at the last door on the right, E-15, and opened it. "Here you are."
A sigh of relief eased out of Geoff. The first leg of their journey was complete. The reason for their trip might border on the harebrained, but they may never again have the opportunity to be world travelers. A niggling doubt pushed into his thoughts. Could the war actually engulf them?
ABOUT ROLL BACK THE CLOUDS
Geoff and Rosaleen Bonnard receive a once-in-a-lifetime voyage to England aboard the fabled Lusitania in 1915.
Europe is embroiled in war, but that shouldn't affect a passenger liner.
As they approach Ireland, a German submarine hurtles a torpedo into the grand ship. Rosaleen scrambles into a lifeboat, but where is her husband? She searches the morgues in Queenstown, heartsick at recognizing so many people. Geoff is finally located in a Cork hospital, alive but suffering a back injury.
While waiting for him to recover, Rosaleen is thrilled to meet her mother's family, but a dark cloud hovers over her. The battered faces of dead babies haunt her. She sinks into depression, exasperated by Geoff's new interest in religion. Her once happy life seems out of reach.
Roll Back the Clouds can be purchased here: https://www.amazon.com/dp/1659679842
ABOUT TERRI WANGARD
Terri Wangard grew up in Green Bay, Wisconsin, during the Lombardi Glory Years. Her first Girl Scout badge was the Writer. These days she is writing historical fiction, and won the 2013 Writers on the Storm contest and 2013 First Impressions, as well as being a 2012 Genesis finalist. Holder of a bachelor's degree in history and a master's degree in library science, she lives in Wisconsin. Her research included going for a ride in a WWII B-17 Flying Fortress bomber. Classic Boating Magazine, a family business since 1984, keeps her busy as an associate editor.
Facebook: www.facebook.com/AuthorTerriWangard
Twitter: @terriwangard
Goodreads: www.goodreads.com/terriwangard
Instagram: @terriwangard
Pinterest: www.pinterest.com/terriwangard/
Website: http://www.terriwangard.com