Please welcome Anita Higman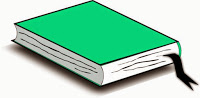 About thirty years ago God called me to write, and I have been faithful to that calling all these years.
But as far as my writing style, I guess you could say that the stirring hand of Providence used the famous Little Golden Books to mold and fashion the voice I have today.
I remember those little gems with great fondness.
My mother read some of them to me when I was little, and I recall especially loving the fairy tale books. Now as an adult, looking back, I believe they did indeed have a profound effect on me. Especially Cinderella.
I have been told my novels read like modern-day fairy tales.
One reviewer mentioned that my new novel, Summer's List, seemed a bit like The Princess Bride. I never set out with that specific goal, but I don't mind the comparison. There are no glass slippers or royalty or enchantments like in my favorite tale, Cinderella, but my story does come with two wicked stepbrothers, a gold-hearted hero, a beloved grandmother who is a bit like a fairy godmother, a princess-style heroine, and of course, that all-important happily-ever-after, which we've all come to expect.
I hope you enjoy my story!
By the way, what is your favorite fairy tale?
I'd love to hear from you. You may contact me on my website at
www.anitahigman.com
by clicking the 'contact me' button.
Life and love keep going awry for Summer Snow, until her grandmother sends her on an unexpected adventure with one Martin Langtree—a kind and quirky young man from Summer's past. With Laney the Chihuahua along for the ride, a childhood friendship is rekindled, a romance is sparked, and mysteries are solved in one magical Texas summer. Will Summer strike out on love again, or will things finally go her way?
Best-selling and award-winning author, Anita Higman, has been writing for thirty years and has forty books published. She's been a Barnes & Noble "Author of the Month" for Houston and has a BA in the combined fields of speech communication, psychology, and art.
Anita and her husband are building a storybook home in the woods and plan to move there by the end of the year. A few of Anita's favorite things are good movies, fairytales, traveling, gardening, exotic teas, and brunch with her gal friends.