Spiritual Journey
My family with nine mouths to feed and another child on the way left the ruins of the Kansas Dust Bowl and the Great Depression behind and headed for a green irrigated valley tucked in Colorado's mountains. A church in Fruita, Colorado heard a big family was coming to the small community, and people began to pray for them.
Not long afterward, a new friend invited my oldest sister to church. Marjorie went and accepted Jesus as her Savior.
I (the unborn child) made my appearance soon after they settled in Fruita. One by one our whole family was born again and I observed and witnessed the joy and satisfaction that comes from knowing the Lord. My sisters filled the house with joyous songs in harmony.
I went to the altar in church by myself when I was age 5 and invited Jesus into my heart.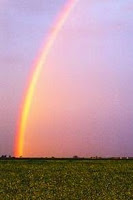 Writing Journey
I spoke at our youth group once, and the next election I became president. Barely age 15, I sold service ideas to a youth leadership magazine. Then a few articles were accepted. I sold my accordion, bought an electric typewriter, and enrolled in a writing course.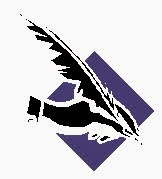 I expanded into news writing and became a newspaper correspondent. We moved around Colorado often and I got a reporting job at the Leadville Herald Democrat. Then I was hired by The Pueblo Chieftain, a city of 100,000. I took off nearly 20 years to stay with our children, and then earned a degree in mass communications and went back to work for The Chieftain. I always wrote for Christian publications, too.
This Book's Journey
Facts, Faith and Propaganda digs into a lifetime of biblical and other types of research. At age 25, I taught a high school class a series on The Bible and Science by Dr. Donald F. Johns. As a Chieftain reporter, I'd already interviewed educators and ministers about the subject, but in order to know what my students were taught in public school, I studied Darwin's The Origin of the Species, which I hadn't had to study. I didn't believe Darwin's assumptions, and my faith in God grew with my students'.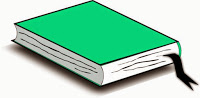 I continued to study, interview, and defended my faith against atheistic professors in the secular college. I took a class on Propaganda. I taught in several different churches (and my own children) from Josh McDowell's Evidence that Demands a Verdict where he focuses on evidence about the Resurrection of Jesus, and the reliability of scripture. I did other research and drew other facts I learned as a reporter, too.
Facts, Faith and Propaganda opens with an op-ed piece that was published recently in The Chieftain on how secularist propaganda contributed to the present pandemic of sexually transmitted diseases.
Facts, Faith & Propaganda

By Ada Brownell
Everything about who we are, how we came to be, and why we are here, is settled by faith. This book, written by a journalist who interviewed people on both sides of the argument, supplies evidence for faith—and reveals forgeries designed to destroy belief in God such as the Piltdown man, missing evolutionary links that DNA proved aren't links, and a newer theory than Darwin's, punctuated equilibrium. She also studied extensively on the reliability of scripture and evidence for the Resurrection of Jesus.
The secular world attempts to destroy faith in God with propaganda (spinning the truth) and brainwashing. Yet, no one can prove whether God exists because faith is necessary for salvation.