Photo by Ramiro Mendes on Unsplash

I have been retired from the work-a-day world for nineteen years. Yikes. I just grew ten more gray hairs in admitting how much time has passed since I left the human services field to pursue a writing career.
Perhaps I didn't think about how fast the world was changing when I worked for a paycheck. Then change was part of my everyday existence.
Not so in retirement life. So much easier to resist.
When I fight change, I look back to a retirement job I took on shortly after moving to Florida in 2011 .. a cashier's job at a Kohl's store. When the man said, "Life goes in circles," I thought he meant incontinence, not working for minimum wage again.
My first part-time job was at W.T. Grants. When I interviewed for the Kohl's job, the twenty-something assistant manager said, "Never heard of it." Not surprising since the chain went out of business in 1975 (circa), long before some of my co-workers were born.
Resources say that W.T. Grant went out of business because they couldn't adapt to the changing retail industry. I guess, even businesses must adapt or die. Perhaps why online shopping has exploded. The retail industry must cater to the consumer appetite for ease and low prices or become obsolete.
As I trained for my new employment, I worried I would become as obsolete as that ill-fated department store. The computerized system with its bleeps and burps and sassafras messages on its screen wore on my nerves. Within the first hour of the first day on the job, I was ready to turn on my heels, go to the manager and say, "Thank you for hiring me. It was a fun hour. Goodbye."
"I'm out of here," I said and started to leave.
A woman my age, my trainer, calmly scolded me. "No. You're not. You can do this. It took me a month to learn. Just read the top of the register."
Encouraged, I made the conscious decision to adapt.
When I did, I actually started to enjoy the work.
Just as the manner of doing business has evolved in my lifetime, I am different too. Perhaps the great circle of life is letting go of the old and embracing the new. There is a sense of satisfaction when something hard to learn becomes a part of you. I think of the seasons of my life where that has been true. Once I could only print. Then I learned to write. Once I had no children, then I had three.
No matter where we are on life's journey, survival depends upon our ability to adapt—whether learning to use a computerized cash register or tipping wait staff at twenty percent. (Back in the Day it was only ten percent—that's another column for another day).
ABOUT THE AUTHOR
Multi-published and award-winning author, Linda Wood Rondeau is a veteran social worker whose books examine the complexities of human relationships. Previously residing in Northern New York, the author now resides in Hagerstown, Maryland with her best friend in life, her spouse of over forty years. Though the author primarily writes fiction, her book, I Prayed for Patience/God Gave Me Children is a critically acclaimed adventure in parenting. Watch for her next nonfiction book, Who Put the Vinegar in the Salt/Called to a Higher Standard to be released later in 2020. Her most recent fiction work, Hosea's Heart, explores the complexities of the mandate to forgive as God has forgiven us. Watch for her next fiction work, Second Helpings, to be released in Spring, 2020. Readers may visit her web site at www.lindarondeau.com. Contact the author on Facebook, Twitter, Goodreads, or Instagram.
JUST IN TIME FOR CHRISTMAS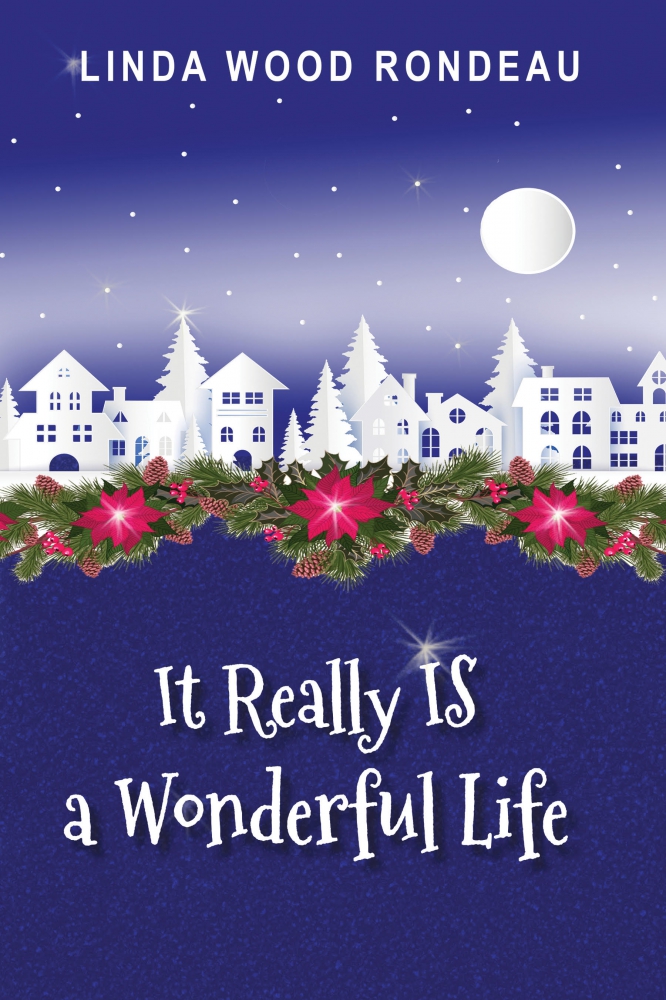 (Revised edition) It Really IS a Wonderful Life (AKA A Wonderful Love)
An Iraq War widow finds new purpose in her adopted home of Midville when she joins a Community Theater's production of the play, It's a Wonderful Life.
"This is a story you can read at any time of the year, not just Christmas time. Sweet romance with believable characters, settings, dialogue, and storyline."
Buy Link:https://www.amazon.com/Really-Wonderful-Life-Linda-Rondeau-ebook-dp-B07YYNNNQS/dp/B07YYNNNQS/ref=mt_kindle?_encoding=UTF8&me=&qid=1574039535
(revised edition) A Christmas Prayer (AKA A Father's Prayer)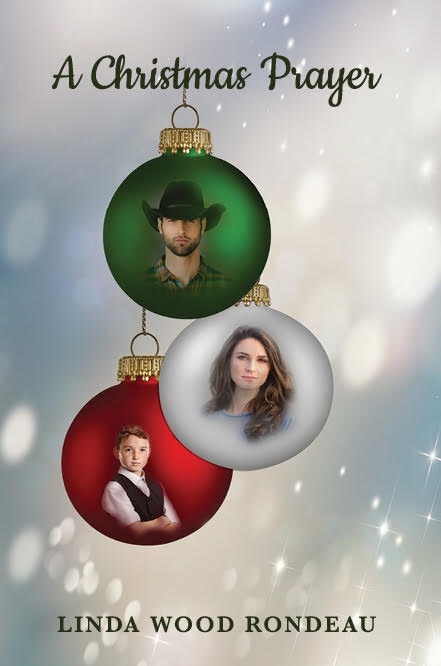 A year after learning of a son's existence, Country music legend, Ethan Jacobs returns to Jasper Falls, a place of bitter memories, to help his twelve-year-old autistic child, given up for adoption at birth. Orphaned after the death of his adoptive parents, the boy is at risk of institutionalization due to probation violations and alleged inadequate guardianship of his current caregiver, an older, adoptive sister. In view of his son's delicate emotional state, the court advises Ethan to keep his relationship to Gib secret for now. As far as Jasper Falls knows, Ethan is in town to perform a Christmas benefit, although he longs to tell the world his current hit single, A Christmas Prayer, was inspired by a son he has yet to meet. Ethan's intent was to rescue Gib. Instead, his presence seems to complicate the child's life even more.
Buy Link for ebook: https://www.amazon.com/Christmas-Prayer-Linda-Wood-Rondeau-ebook/dp/B081CJLS8C/ref=sr_1_3?keywords=a+christmas+prayer&qid=1574039969&s=digital-text&sr=1-3
Buy Link print edition: https://www.amazon.com/Christmas-Prayer-Linda-Wood-Rondeau/dp/1951080890/ref=sr_1_3?keywords=linda+wood+rondeau&qid=1574040439&sr=8-3