Photo by Cris Saur on Unsplash
The remarkable thing about spiritual initiative is that life and power
come after we get up and get going.
God does not give us overcoming life--He gives us life as we overcome."
--- Oswald Chambers
Oswald wrote these words a long time ago. How did he know that our culture today would be so draining we'd have problems plodding through our days? So what should I do when my get up and go gets up and goes? Should I simply sit and wait for it to come back? There are days I think it has permanently left the building.
When my kids were little, some days they didn't feel like going to school. Of course, I dumbly retorted with, "Well, some days I don't feel like going to work. So what would happen if I didn't go to work?"
Kids are smarter than that. They equate a job with money. Kids aren't paid to go to school. So the analogy falls short and the kids' incentive to attend school is by no means enhanced. I revert to the old standby sans rationale…"Get out of bed. You're going to school because I said so." After they complied, their agile joints finally got their juices flowing. Often they'd come home saying their day ended up being good after all.
Often, the body will eventually fall into sync with the mind. Exercise gurus are quick to point out that the feel-good hormone lags behind the action. In other words, the getup and go will return once my get up and go gets going.
I suppose that is true with our spiritual life as well. There are aspects of the senior life that demand energy often at times when I feel the most depleted. That is when the Lord reminds me, "Let his mind be also in you…"
So which comes first? Fortitude or attitude?
ABOUT IT REALLY IS A WONDERFUL LIFE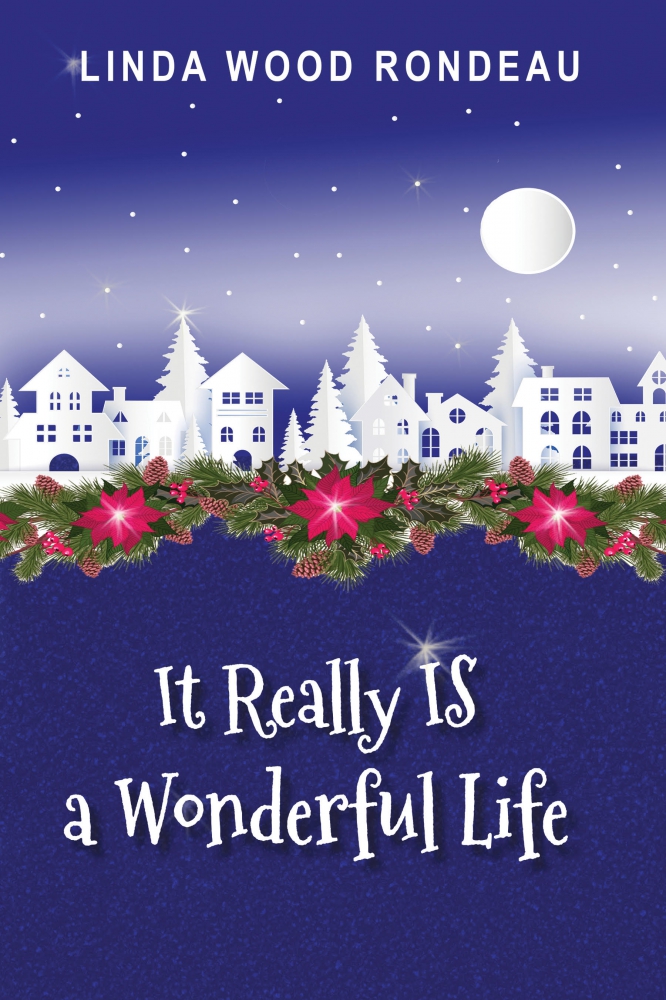 Midville newcomer and Iraq War widow, Dorie Fitzgerald, despises the frigid Adirondack wasteland that has now become her home. After twenty failed job interviews, she questions the wisdom of moving to be near her parents. Desperate to belong, she joins the local Community Theater, in production for It's a Wonderful Life.
Jamey Sullivan has put his professional life on hold in order to run the family business and to help his ailing father. He signs on for Midville's production of It's a Wonderful Life, although he hopes to receive a Broadway casting call any day now.
When these two meet, they are instantly attracted to one another. However, ambition, demanding children, and a romantic rival threaten to squash their growing love for one another. Each must discover that the best things in life are found where your heart resides.
It Really is a Wonderful Life is set in the beautiful Adirondack mountains, a perfect backdrop for a Christmas romance.
ABOUT LINDA WOOD RONDEAU
Multi-published and award-winning author, Linda Wood Rondeau is a veteran social worker, and her published novels examine the complexities of human relationships. Most of Linda's work is contemporary fiction. However, she has published both speculative and non-fiction.
Among her most recent works are Hosea's Heart, a look at drug addiction and a minister's struggle to forgive and I Prayed for Patience God Gave Me Children, an anecdotal look at the meaning of being God's child.
Her blog, Snark and Sensibility, hosts writers of various genres.
In addition to being an author in her own right, Linda Wood Rondeau is an acquisition and managing fiction editor for Elk Lake Publishing, Inc.
She also manages a Facebook page, Having the Prime of My Life, a positive look at aging issues. The author resides in Hagerstown with her husband of forty-plus years. Readers may visit her web site at www.lindarondeau.com. Contact the author on Facebook, Twitter, or Instagram.