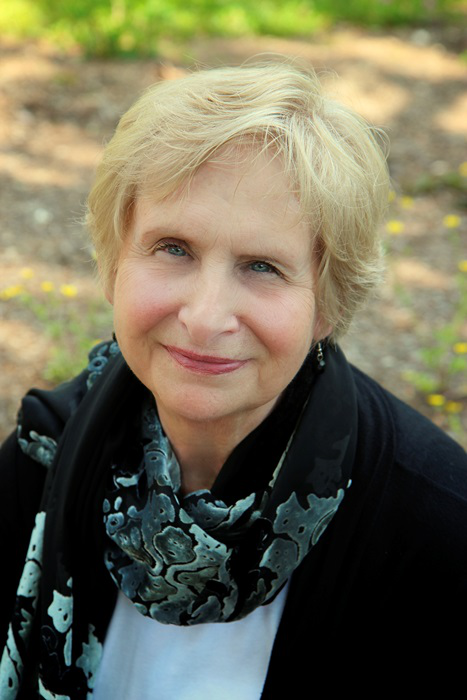 LINDA WOOD RONDEAU
ON TODAY'S
DEVOTIONAL WEDNESDAY
Variations of the same theme:
God doesn't close a door, but that He opens a window
Failure is God's opportunity.
When man's hope is gone, God's Grace is only beginning.
When faced with disappointment, I sometimes wonder if these old-time one-liners aren't just another form of sour grapes. Then I recall God's many interventions, and I am pricked at how soon I'd forgotten them. The twists and turns, bruises and bleeding, that I mistook for abandonment were merely sped bumps along the way…lessons that God had to teach me in order for his plan to unfold in my life. Perhaps the pain of it all was not God's pricking me, but rather pruning me, not for success as the world measures success, but for an ultimate purpose.
He reminds me that it is not the doing, the walking, or the works of my hands that matter most to God. His quest is my heart.

Photo by Fabrizio Conti on Unsplash

There is a Valley that stretches between God's desires for my life and His fulfillment of the promise—in that Valley God reveals himself.
He shows me, time and time again, my journey is not finished. He has more … so much more … to teach me—still a lot of Valley to cross. My journey will continue to take twists and turns. For the fulfillment is not in man's approval but in God's complete possession of my heart. The Valley of this thing called Life, the terrain by which he fulfills that quest.
In Abrahams's journey, God's promise seemed slow in coming. He kept looking forward to God's promise of a son. The far distant fulfillment stretched his faith. At the right time, after decades of pruning, Isaac was born. Yet, Abraham's journey did not end. God still had much more to teach him, as well as Isaac and Jacob and all who followed Father Abraham.
Perhaps Abraham's frustration of delayed answered prayer stemmed from only hearing part of God's promise, his sights set on the tangible rather than the intangible elements of God's call, "They will be my people and I will be their God."
Therein is the Valley of Life, the journey from Promise to fulfillment. It is in this Valley that God teaches me how much He wants to be my God and how much He desires for me to be his child.
"Those who are victorious will inherit all this, and I will be their God and they will be my children" (Revelation 21:7).
ABOUT I PRAYED FOR PATIENCE GOD GAVE ME CHILDREN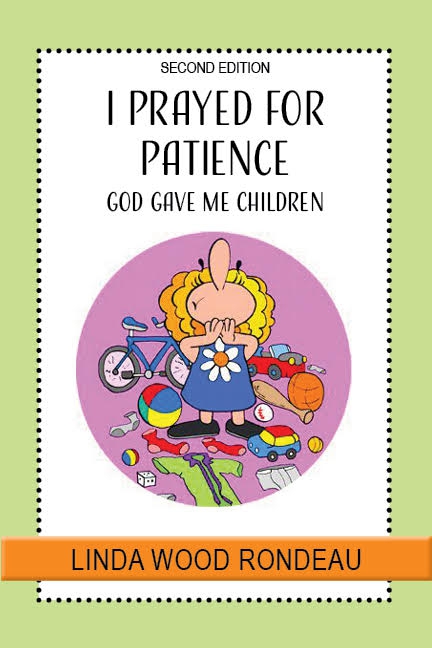 God indeed has a sense of humor. He chose children to teach us, too-smart adults, what being his child means, the very special relationship the believer enjoys with our Heavenly Father. We adults experience the same chaos, misadventure, and heartaches as our charges. Through a child's example, we learn how God nurtures us with his infinitesimal patience. This easy to read, often hilarious narrative, uses cartoons, witticisms, anecdotes, quotes, and Scripture study to bring home these truths. A veteran social worker, Rondeau draws upon her many experiences in working with families as well as her personal experiences as a mom. You will want to keep this book close at hand for those moments of weakness and pass the story along to your friends.
Coming in June 2020 Second Helpings. Falling in love with her husband, a second time … different than the first.
Coming in time for Christmas two revised books: It Really Is A Wonderful Life and A Father's Prayer
ABOUT LINDA WOOD RONDEAU
A veteran social worker, the author's published works examine the complexities of human relationships. Most of Linda's work is contemporary fiction. However, she has published both speculative and non-fiction.
Her blog, Snark and Sensibility, hosts writers of various genres. She manages a Facebook page, Having the Prime of My Life, a positive look at aging issues. Linda resides in Hagerstown with her husband of forty years. Readers may visit her web site at www.lindarondeau.com. Contact the author on Facebook, Twitter, Instagram.