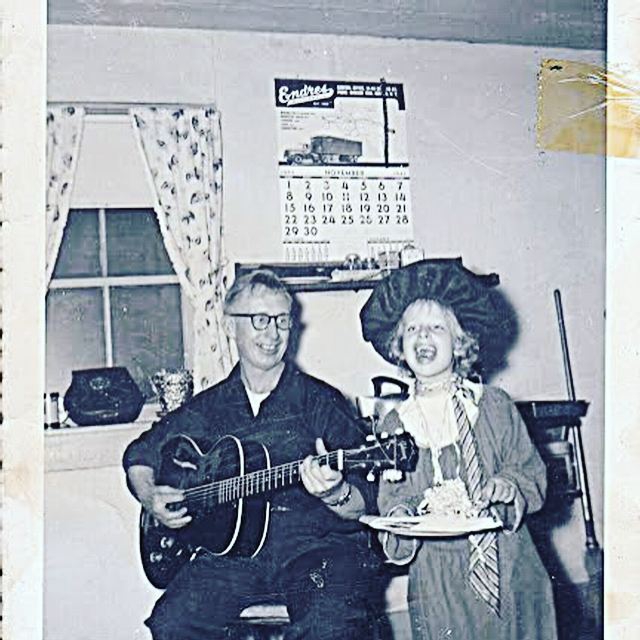 AUTHOR LINDA WOOD RONDEAU
WITH HER FAVORITE GUITAR PLAYER
MY DAD
We've been watching the history of Country Music on PBS. Sometimes, I find myself weeping as I think back on my youth, how much music played a role in my upbringing. Perhaps that is why I mention music often in my books.
Perhaps why, though nearing my seventh decade, I still sing in the choir and prefer my own melodious escort while driving alone.
One of the many reasons I wrote, Fiddlers Fling, the story of a young girl who puts aside her music gift and takes it back up when she plays at the county Fiddlers Fling, a fiddle contest, with her estranged and terminally ill father.
And of course, music brings to mind the best memories of many loved ones now gone to Glory.
One of my earliest memories is singing with my father who played the guitar for me. Patiently, I might add. Having a strange vocal range, between alto and tenor, I could rarely sing any song in its written key. When asked to perform a solo at church or for a family get-together, transposition was a must. Dad worked with me until we managed to find just the right set of chords to make me sound like a pro.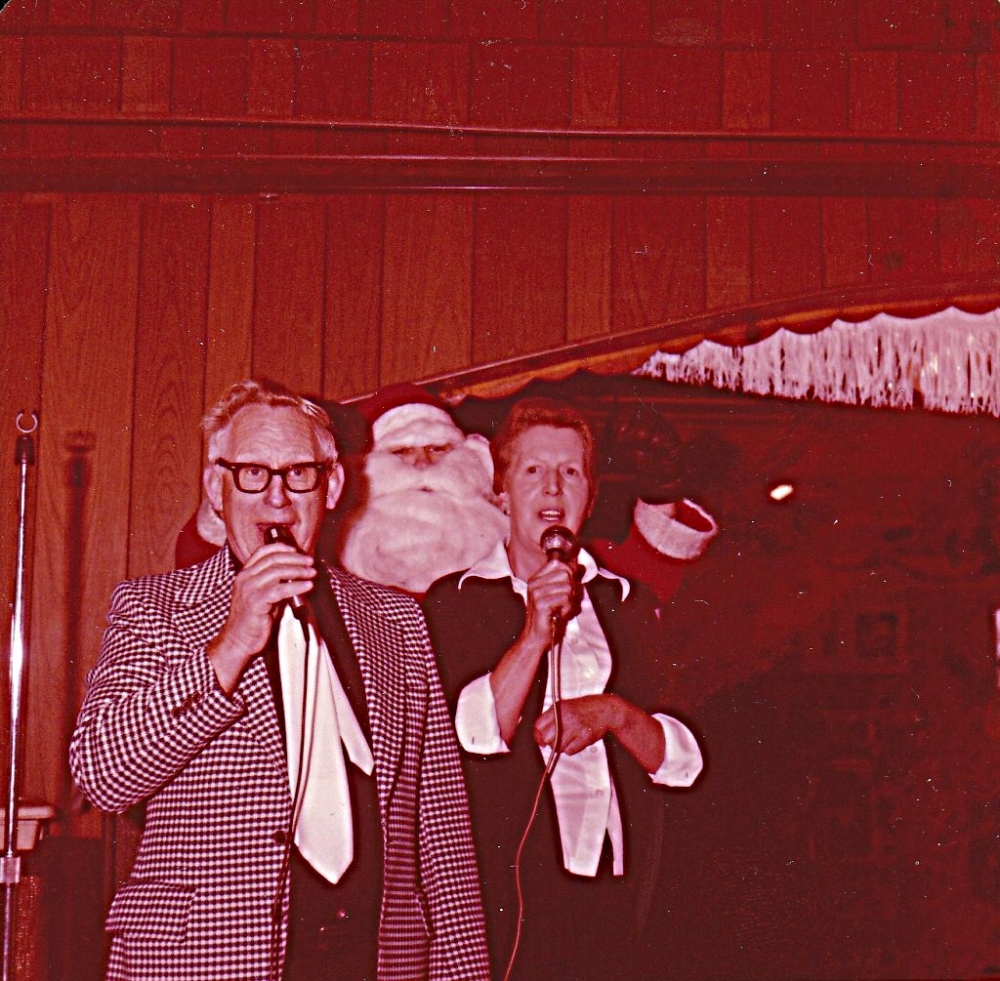 Through all the spats and sputters of their 63-year marriage, mother harmonized with Dad, maybe what kept them together during the tumults. In church circles, their most requested song was "Whispering Hope,"
In family and social circles "Quicksilver" became their trademark.
I cannot think of my grandmother without seeing her seated on a piano bench. Toward the end of her life, Alzheimer's ravaged her memory. She might forget names, but she never forgot how to play. She'd entertain both staff and other residents with the old hymns of the faith.
Holidays, birthdays, and sometimes a simple Sunday dinner involved the gathering of relatives, music our dessert along with Mom's lemon meringue pie. Grandma and my father's youngest brother took turns playing the piano, Dad on the guitar and my brother playing the ukulele. Mom and I added our voices to the chorus.
My grandfather, who couldn't carry a tune, loved to be our audience, his favorite, "The Old Rugged Cross." Even today, when I hear this song, I see Grandpa slapping his knee and smiling as the family sang together in four-part harmony.
On occasion, my uncle from Kansas visited. He'd sing in church and we'd jam at our house. To this day, whenever I hear "The Lighthouse" I am covered with goosebumps, remembering his powerful tenor.
After college, my trips home were sparse. I missed the way music filled the rafters of my parents' home. I married, had children, and remained active in the music ministry program of any church I attended. While I love contemporary music, these new songs cannot bring back the fond memories of my youth, the chords of faith intertwined with an imperfect family that loved God perfectly.
As I near the last lap of my life, I ask myself what my heritage song might be. Without a doubt, I know I want the hymn, "I Bowed on My Knees and Cried Holy", sung at my funeral.
I look forward to a Great Day when my voice will join those I loved who have gone before and those I love still in eternal song.
ABOUT LINDA WOOD RONDEAU
Award-winning author LINDA WOOD RONDEAU writes blended contemporary fiction that demonstrates, once surrendered to God, our worst past often becomes our best future. Retired from her long career in human services, she enjoys being able to play golf year around. Readers may visit her web site at www.lindarondeau.com, her blog, Salt and Light, or find her on Facebook, Twitter, Instagram, Pinterest, and Goodreads. www.lindarondeau.com
ABOUT FIDDLERS FLING
To deny a gift is to deny God. Jolene Murdock put away her fiddle when she became engaged to an upcoming politician. When she receives word her estranged father is terminally ill, Jolene returns home and picks up her fiddle once again promising to play one last duet with her father at the county's Fiddlers Fling, a contest for country fiddle players. This book will remind you of fiddling classics such as David's Jig, Orange Blossom Special, The Devil Went Down to Georgia, Down By the River, and Ashekon Farewell.
Buy link:https://www.amazon.com/Fiddlers-Fling-Linda-Wood-Rondeau-ebook/dp/B07J9ZYSNF/
,