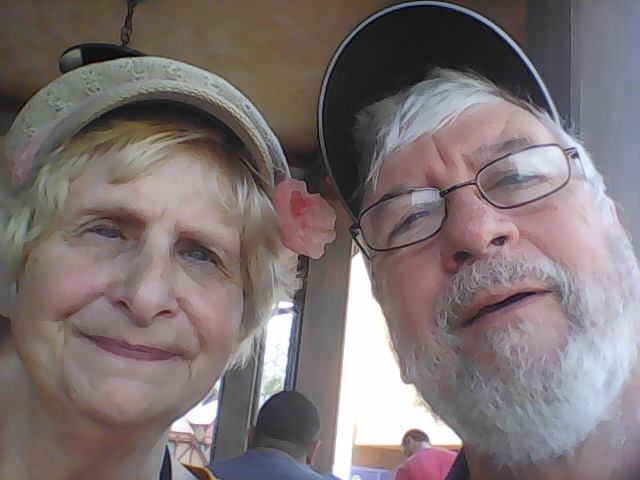 HAVING THE PRIME OF MY LIFE
LINDA WOOD RONDEAU
AUTHOR/SPEAKER
*A look back
Worsening health concerns meant I had to move eighteen months before hubby could hang up his work hat. So, on February 8, 2011, at 9:00 am, I pulled out of the driveway of our Northern New York home, leaving behind all that was familiar, including my husband of thirty-three years, to play Daniel Boone and forge a new life for us in Jacksonville, Florida.
Hubby visited every few months and I came north to help settle the house. Dating your spouse puts a whole new perspective on marriage. I always considered myself an independent person, until the move. Living alone brought challenges I hadn't faced since before marriage…like balancing a checkbook, home repairs and killing spiders.
I remember during the early years of our marriage when I awoke in the middle of the night to find a small spider-webbed on the bathroom shelf. Hubby rushed to my aide at the sound of my scream. Love knows when someone is frightened out of their wits.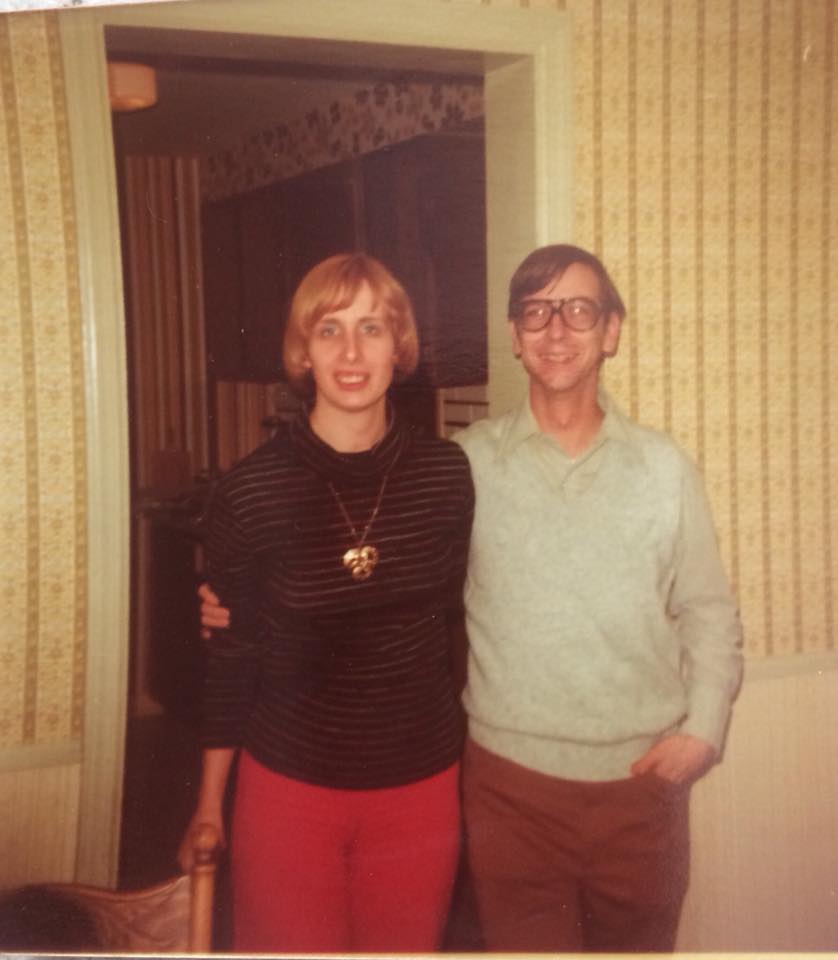 Steve and me in 1977
How I missed him. The months went by and I looked forward to a time we were no longer "dating" and became a union again.
We bought the house in October 2011, and Hubby still had eight months to go before he would become a true Florida resident. Having never had a screened-in back porch before, I looked forward to sitting outside for my devotions. When my first morning came in the new house, I happily pulled out a chair but gasped at the sight of it. A large, black spider, the size of my balled fist scooted across my patio.
Hubby was 1500 miles away. What's an arachnoid phobic supposed to do? I grabbed a broom as I screamed hysterically through the house, yelling at my absent husband. "You're supposed to be here. You're supposed to kill spiders." Like the Mad Woman of Borneo, I slammed the spider with my broom, not just once, but at least a dozen times, repeating each time, "Die, I tell you! Die!"
When my rage was spent, the tears flowed. I'd vowed, when Hubby finally made it to Jacksonville, I'd never take him for granted again. The month after he came for good, I was diagnosed with breast cancer. Our retirement plans were put on hold for a long process of treatment. "We will get through this," he said. "It's not an end to our journey but merely another bump in the road."
Fortunately, my prognosis was good. I thanked God he was there with me. I much preferred killing a hundred spiders than face this dreaded disease alone. In sickness and health, the vows said. They don't list spiders or long periods of separation or chemo brain.
I believe the time we spent dating was a time to reaffirm our love for one another, a prelude to our once again holding hands while we faced a new enemy, one I couldn't defeat with a broom.
ABOUT LINDA WOOD RONDEAU
Award-winning author, LINDA WOOD RONDEAU writes to demonstrate our worst past, surrendered to God becomes our best future. A veteran social worker, Linda now resides in Hagerstown, Maryland. Readers may visit her web site at www.lindarondeau.com. Contact the author on Facebook, Twitter, Pinterest, Google Plus and Goodreads.
Find out more at www.lindarondeau.com
ABOUT HOSEA'S HEART
How much should a wronged husband forgive?
Aubrey Beaumont has spent the last fifteen years in search of his runaway, drug-addicted wife. Now a respected Silver Spring pastor and chaplain, ready to give up and move on, his life takes unexpected turns when she suddenly contacts him. Terminally ill and having found faith, she begs Aubrey's forgiveness. How can he overlook her past prostitution and liaison with one of Washington's most vicious drug lords?
Grateful for a chance at reconciliation, Joanna Beaumont prays that her seemingly wasted life might serve some purpose in her final days. Perhaps her testimony against her former lover's cartel will bring her the peace she craves.
Joanna and Aubrey's paths will crisscross the Capital District's underworld where they discover how God weaves threads of failure into tapestries of hope.