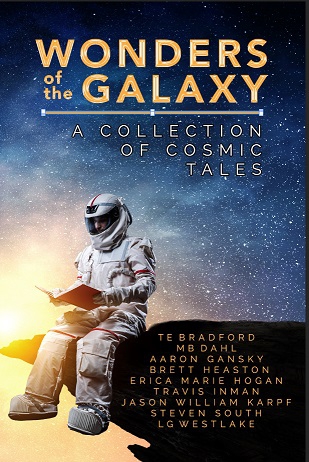 CHAPTER 1 (Fifteen years later)
Excerpt
The Reverend Aubrey Beaumont stepped from the elevator onto the hospital's third floor and halted like a sniffing bloodhound.
Cinnamon!
Since he'd become a chaplain for Mercy Hospital, cinnamon greeted him far too often. He blamed Rita Harrington, the head nurse. She probably sensed his aversion and drank the flavored beverage purposely to goad him. He determined not to become fodder for her twisted pranks.
His stomach moaned.
Cinnamon tea—Joanna's favorite.
Fifteen years since she left him, and still the aroma accosted his memories. He despised this weakness. Like Superman's kryptonite, cinnamon challenged his manhood, his face probably pallid by now. Should he leave before Rita noticed? Better she thought him irresponsible than a wimp.
Too late to turn around. She hollered to him from the break room. "I'll be right out, Reverend. Keep your collar on!"
Except when dry heaves threatened his masculinity, Rita's insensitive jokes failed to rile him. He normally took three deep breaths when agitated. Not possible without inhaling the cinnamon. Escape from the aroma would be his only salvation. "No need to hurry, Rita. Enjoy your break. I'll check on Percy and talk with you later." He readied to leave at a dignified clip.
"Wait a minute, Reverend. I've some news about Percy. I'll be out in a second."
From where he stood, he could see her tap the cinnamon stick against the rim of her cup before she tossed the offensive spice into the wire wastebasket. If possible, the air intensified with the loathsome scent, and nausea threatened his forced composure.
Rita emerged and repositioned her stethoscope. "Percy's being discharged tomorrow. Thought you should know."
"I hoped he might be."
"Quite the recovery he's made. All I can say is that you must have a lot of influence with the Almighty. When he came to us, he was so thin his ribs stuck out like a poster child for a relief mission. His social worker said they found his cupboards stocked with food. Interesting how Alzheimer's patients can have all the food in the world to eat but can't remember to fix their supper."
He resisted her bait. No need to engage in senseless banter about the evils of a mind-crippling disease. All too often, Rita's casts had more to do with gossip than a patient's care or to impart her vast knowledge. She could pry open the most closeted of secrets from a CIA agent.
When Aubrey didn't respond, she changed tactics. "Of course, sudden onset of depression in the elderly is a common occurrence," she added with encyclopedic authority.
His only escape would be his duty. "Anyone else I should see while I'm here?"
"Don't think so. Fairly quiet the past few days. If we need another miracle, you'll be the first to know. By the way, Percy's been moved to Transitions, Room 404—last room on the left."
Aubrey entered the archway dividing the long-term care section from the medical floor. Far from Rita's station, the horrid scent of cinnamon oddly intensified the closer he came to Percy's room.
Was he hallucinating? Percy didn't drink tea. The odor jerked at his memory like a fishing line. Why did this cinnamon encounter unnerve him more than most? Then, he realized. Today would have been his twenty-fifth wedding anniversary. A reason to celebrate if he knew his wife's whereabouts.
He glanced at the room across the hall, his curiosity drawn to the door, left ajar, yet guarded by two police offers. Was an inmate in that room?
He knocked on Percy's door then entered. He sat in a bedside chair, his ear two inches from the television. A Golf Channel biographer spewed amazing facts about the legendary Bobby Jones. How should he grab Percy's attention? A shout loud enough to be heard over the television might very well bring down Rita Harrington's wrath.
Aubrey waved a hand in front of Percy's face.
He turned. "Oh! Hello, Reverend." Though emaciated beyond description, his grip proved to be twice as strong as a man's half his age. "I hoped you'd be by. Gettin' out of here tomorrow."
"That's what Nurse Harrington says. Where are you going?"
Percy cupped his right ear in his palm and leaned forward. "Heh?"
This time Aubrey shouted loud enough to be charged with disturbing the peace. "Where are you going tomorrow?" So much for confidentiality.
Thankfully, Percy hit the mute button. "Discharged to my daughter's care. She's gonna stay with me until my house gets sold. Then I guess I gotta go into a nursing home."
How Gregg Fischer could find Percy's daughter with so little information, yet give up on Joanna, boggled the mind. "When did your daughter arrive?"
"Day before yesterday."
Most considered Aubrey a sentimentalist, a trait Joanna had often ridiculed. This occasion warranted a hallelujah regardless of one's stoicism. He and Fischer had orchestrated this magnanimous reunion, a highlight usually reserved for talk show hosts. With God's help, they'd made an old man's wishes come true. "I'm happy for you, Percy."
"Don't act like it was nothin'. Don't know how you and your friend found her. I couldn't so much as remember my phone number when I came in here. Matter of fact, can't recall much of the last forty years."
Percy unmuted the television. How could a boring clergyman compete with golf history? Aubrey searched for a clue to leave or stay—some recognition from the patient his minister was still in the room. Percy jolted as if sudden memory pricked him. He turned off the television. "Where are my manners? Please, sit a spell."
Aubrey sat in a bedside chair.
"Don't know how you convinced my Cindy to come all the way from Chicago to see me after all these years. Poor girl musta hated me for sure, the way I just took up and left her and her mother."
To say Percy's smile stretched from ear-to-ear was no exaggeration, his face so sallow, a smirk would spread from cheek-to-cheek. "Say, did ya know she's a school teacher? Imagine that. Percy Logan, high school dropout and a scoundrel of the worst order—the father of a teacher. Ya know what else?" He motioned Aubrey to lean in for the secret. "She's right handy on the golf course too. Club champion ten years in a row."
"Don't say?"
Tears streaked Percy's cheeks. "Don't know how I got so duped, thinkin' my family wuz better off without me. Don't remember why I took off like I did. I was drunk and stayed that way for the next twenty years. By the time I sobered up, I wuz half a country away and too ashamed to come back."
Aubrey smiled. "Glad you realized it's never too late to seek forgiveness. Where there's breath—there's hope."
Percy clasped his hands together. "Sure hope so, Reverend. Cindy said her mother forgave me afore she died. Gettin' to know my Cindy again is more than a fool like me deserves."
Life had taught Aubrey many things, including the fact God's grace extended to drunken fathers and wandering wives as much as the faithful. "I'm glad the two of you found each other again."
"God's doin' for sure. Shame all those years got tossed away like yesterday's newspaper. Hoping I can make up for lost time." Percy swiped his eyes with a wrinkled hankie.
"Will I see you at church?"
Percy picked up his Bible and stroked its leather cover, like a woman's hand on mink. "Cindy promised she'd bring me. Doc says I can't drive no more."
"I'll keep an eye out for you."
Percy glanced toward the television. "Got a lot of talented players these days, but I don't think there'll ever be another Bobby Jones. Retired too young, if you ask me. Amazed he never went pro."
Aubrey watched the segment on Golf's Greatest Legend. Jones was a lawyer by occupation, yet his contribution to a great sport would never be equaled. Would Paul reach such great heights? Only a year since he went pro, but who was to say? Maybe in time, he'd see Paul play in a major tournament. A father should be able to dream for his son, shouldn't he?
Aubrey thought of The Master's hand on Percy's life, honored to lead the contrite oldster in a sinner's prayer. His instantaneous reformation amazed even the skeptical Rita Harrington. And now, God had granted Percy reconciliation with his child.
If only the Lord would do the same for Joanna.
How was it Fischer could fill a dossier on a drunk's daughter whose last known address was forty years old but couldn't locate the only child of a congressman? The unarguable reason—Joanna didn't want to be found. Perhaps the time had come to give up the search.
Percy rose with difficulty and plopped on his bed while the television remained at full volume. "Guess it's my nap time." He leaned back and scanned Aubrey's full height. "Ever played basketball, Reverend? A tall feller like you has got to be a man of sports. Lean too. I expect you're pretty light on your feet."
"I played basketball in college, though I excelled more in football. Played quarterback in high school. Unfortunately, UVM didn't have a football program when I attended."
"UVM?"
"University of Vermont."
"What's the M stand for?"
"The name comes from the Latin meaning University of the Green Mountains."
"That explains it. Can't expect no Latin-named school to excel at sports. Now, French is another story. Just look at Notre Dame."
"You'd be surprised, Percy. UVM is up and coming in the sports world."
Aubrey stooped so Percy's neck wouldn't strain as he peered into his pastor's eyes. "You know, Reverend. I'm ashamed of the things I done, ashamed I never tried to find my wife and daughter. Yet, I never stopped lovin' my sweet little girl."
"Dad, I'm forty-five, hardly a little girl anymore."
Though they'd never met in person, after twenty phone conversations, Aubrey would have recognized Cynthia Prescott's mid-western accent anywhere. She leaned against the doorframe. "You must be Aubrey Beaumont."
"How did you know?"
"Your voice sounded familiar, and the clerical collar is a giveaway, although, I thought they'd gone out with the Reformation."
Obsolete for some, perhaps. "I wear it as a reminder of why I went into the ministry. It's a long story. I won't bore you with it."
Her laugh teased him like a musical interlude on a happy flute.
"I enjoy long stories. Perhaps you'll enlighten me at dinner Sunday? I want to repay you in some way for your kindness to my father."
"Nice of you to offer." His face heated while he stared. Hypnotic green eyes called him back to the pine-encapsulated hills of his youth.
ABOUT HOSEA'S HEART
How much should a wronged husband forgive?
Aubrey Beaumont has spent the last fifteen years in search of his runaway, drug-addicted wife. Now a respected Silver Spring pastor and chaplain, ready to give up and move on, his life takes unexpected turns when she suddenly contacts him. Terminally ill and having found faith, she begs Aubrey's forgiveness. How can he overlook her past prostitution and liaison with one of Washington's most vicious drug lords?
Grateful for a chance at reconciliation, Joanna Beaumont prays that her seemingly wasted life might serve some purpose in her final days. Perhaps her testimony against her former lover's cartel will bring her the peace she craves.
Joanna and Aubrey's paths will crisscross the Capital District's underworld where they discover how God weaves threads of failure into tapestries of hope.
Hosea's Heart is published by Elk Lake Publishing, Inc and is available in both ebook and print at Amazon.com