I know the drill. I hear it from my doctor with every visit. Lose weight, eat more nutritiously, and get more exercise. For more than six decades, I've endeavored to change to a healthier lifestyle, making my well-intentioned New Year's resolutions.
I know there are certain practices that need to change for optimal good health. And so I splatter the house with motivational quotes to keep me inspired. Sadly, however, my behaviors slowly drift back to familiar, easy choices within a few weeks. "I just don't have enough willpower," I tell myself while pouring my fourth cup of coffee.
Is my inability to change due to lack of motivation? Am I too weak of spirit?
Perhaps it is because I suffer from the shoulds. I should drink less caffeine; I should exercise more; I should lose weight. Reminders of the benefits are everywhere I look. Countless articles, training tapes, gymnasiums, and fitness programs are dedicated to the shoulds.
The problem is a lack of the wants.
Oh, it's true I want to be as beautiful as Miss Universe, as athletic as Serena Williams, and as perky as a puppy. But do I want these characteristics badly enough to make the sacrifices to achieve the end result? A thing I lack is commitment.
Whether we graduate from nagging should to an all-consuming want depends upon our motivation. Is it out of guilt or conviction? Guilt, the child of the shoulds, rarely achieves a desired change. It is laden with self-loathing.
The wants, however, are a direct result of conviction. Conviction alters our perspective, renews our energies, and drives us toward a positive outcome. Conviction frees us from the bondage of self-hatred.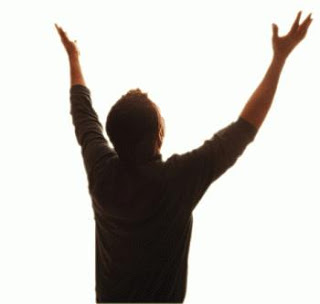 What of our spiritual relationship with our Father?
We believe we should read the Bible more, attend church regularly, and give generously. Every devotional article we read reminds us of the benefits when we do these things. Yet, our striving toward these goals wean as life's mundane needs erode our best intentions.
Yet, God does not desire his children to exercise mundane religiosity. As we are convicted toward a closer walk with the Lord, we no longer pray because we should. We pray because our day is incomplete without spending time alone with him.
But seek first his kingdom and his righteousness, and all these things will be given to you as well (Matthew 6:33NIV).