TUESDAY'S TREASURE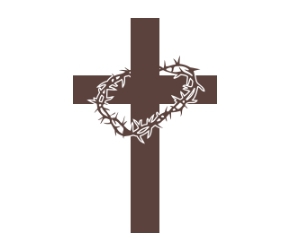 The question can be answered in the worldly sense through the example of Gone With the Wind.
Scarlet O'Hara's exploits had long been gossip fodder in the neighboring plantations to Tara. After the war, Scarlet marries the flamboyant Rhett Butler but still pines for the one man she can't have, Ashley Wilkes. In an indiscreet moment, she embraces Ashley, mourning all that has been lost, gone with the wind. But the embrace is noticed by gossipmongers. The rumors soon reach across the area. Infuriated, Rhett dresses his wife to look the part she has played, and the couple attends an event hosted by the Wilkes. Scarlet fully expects to be spurned if not shunned for her behavior. Instead, Melonie takes Scarlet by the hand and graciously welcomes her, thus disallowing any maltreatment of her favored guest.
Grace is undeserved favor, much like Melonie
extends to Scarlet at the point of her humiliation.
The movie, "Amazing Grace," a docudrama, celebrated the anti-slavery efforts of William Wilberforce. Born to wealth, Wilberforce was introduced to evangelical thought when, at the age of eight, following his father's death, he lived with an aunt, a staunch Methodist. During this time, Wilberforce met John Newton a former slave trader turned preacher, the author of Christianity's favorite hymn, "Amazing Grace." Newton would later have a profound influence on Wilberforce's life. For a while, Wilberforce returned to his mother's lifestyle and forgot his aunt's influence. Later, he renewed his commitment to a God of Grace. John Newton persuaded Wilberforce to use his political influence for good.
Wilberforce fought to restore morality to the social elite, worked eighteen long years to abolish the slave trade, and three days before his death learned that Parliament had abolished slavery in the colonies. His influence would be carried across an ocean to end slavery in America as well. Wilberforce attributes his burning desire to fight for the rights of all men as a result of experiencing God's Grace.
We sing of it, and we speak of it. But what is this thing we call Grace? Webster defines grace as a special favor. Therefore, by definition, Grace is a gift. In order to be utilized, a gift must be acknowledged and accepted. Grace is not earned but granted so that the receiver cannot boast of it. Grace denotes an outcome other than what is expected or deserved.
Melonie Wilkes was never fooled by Scarlet, even though Scarlet had spurned Melonie's purity who chose to lavish the strong-willed, conniving, and sometimes ruthless Scarlet, seeing through the hardness that masked something very beautiful. Scarlet won Melonie's favor simply because Melonie loved her.
For the Christian, Grace is the sum total of all Christ has done for us. He loves us simply because he created us. All our great and mighty efforts do not win God's love. God's Grace, manifested on a cross, is given freely to all without regard to nationality, race, wealth, position, or even religious connection. Will you accept his Grace?
But God demonstrates his own love for us in this: While we were still sinners, Christ died for us (Romans 5:8 NIV).