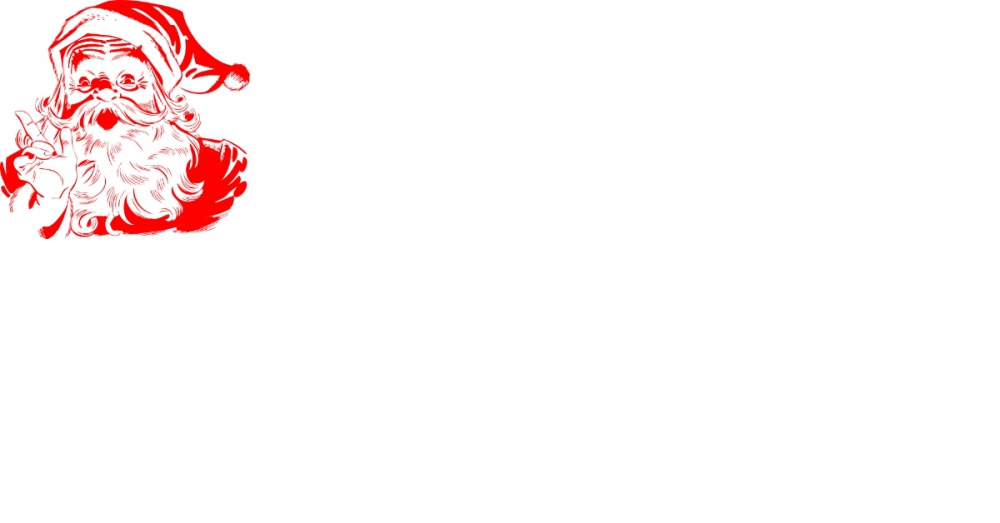 SANTA'S RELUCTANT HELPER
A Christmas Story
by Linda Wood Rondeau
Wiping the sleep from my eyes, I saw her squatting and looking eye to eye at the packaged item standing under the Christmas tree. It was four in the morning, and I had no idea how long she had been there.
I was grateful for the toys and clothes Mother had bought for my children. She had set a few unwrapped items under the tree before retiring to bed, doing her bit to keep the fantasy of Santa alive for another year—a magnanimous gesture for one who so despised the my
If it had not been for her, my children would have wondered if Santa cared about them. Divorced, unemployed, and with a scant amount of support money, what little allowance I received from the government barely paid for rent and food. Outside of crayons and coloring books, Christmas, as I hoped it would be, was out of the question.
Mother understood my heartache. She herself had known many disappointing Christmases, and hoped to provide better for her own children; but, it was not until Christmas, 1948, that she first began to actually despise Santa. "Santa Claus is a cruel hoax for poor children."
The years following World War II were difficult for returning vets. Jobs were scarce and finding shelter for their families was a daunting task. The only housing my parents could afford was in the south side of the city. They rented a cold-water flat, the euphemism given to apartments with no running hot water. Rats often found their way into the cleanest of these dwellings. The adaptive rodents would eat anything, even gnawing their way through aluminum garbage cans. They thrived in cold-water flats. Fearful that the rats would bite her children, Mother spent many sleepless nights vigilantly listening for any sounds that might indicate danger.
A child of the depression and a wife of a war soldier, Mother was grateful for her surroundings, grateful her family was together under one roof even if money were scarce. My father's factory paycheck paid the rent and bought food—leaving little for luxuries of any kind, especially events like Christmas. I was still a baby, unaware there was a special day to be excited about. My brother, on the other hand, had been looking forward to Christmas and to Santa's showering of presents for all good boys and girls.
At first, my brother was thrilled when he opened the holster gun set and cowboy hat under the tree. "Oh, boy! I'm a real cowboy, now!" He flitted about the house shooting bad men that lurked behind the couch and chair. Then he took his treasure outside. It was not long before he rushed back into the house, his countenance forever changed. "Have I been good, Mom?" my brother asked.
"Of course, you have," Mother reassured him.
"Then why did Santa Claus only bring me two presents? Santa brought Danny ten presents and a new bike?"
My mother didn't know how to answer his child's spirit. How could she explain poverty to a four-year-old, an innocent who didn't know he was poor? Mother took the fall for Santa.
"Well, honey," she ventured to explain. "Moms and dads have to pay Santa for the presents. We didn't have very much money to give him." She watched helplessly as her child faced the brutal realities of social inequities for the first time in his life, knowing the experience would be repeated many times over.
Yes, I knew Mother understood the heartache I felt that Christmas.
My three-year-old turned to look at me, eyes filled with tears. "For me?" she asked, not quite believing it might be true.
"Yes, honey. Santa brought it for you."
I helped her remove the cellophane wrapping. She hugged the treasured gift so tightly, her little fingers turned white.
"It's just what I wanted! He remembered!"
"Yes, he remembered."
In my heart, I was grateful to a mother whose memory reached from her pain to give comfort.