FICTION FRIDAY
THE NAZARENE'S PRICE
BY
DONNA K. STEARNS
A REVIEW
Publisher ‏ : ‎ Elk Lake Publishing, Inc. (July 12, 2022)
Paperback ‏ : ‎ 348 pages
THE STORY BEHIND THE STORY
Matthias serves as the rich young ruler in The Nazarene's Price. He seeks the answer to obtaining eternal life—the losses in his life leave him with doubts about truth and death. He follows this Nazarene whom some say is the long-awaited Messiah of Israel. When he comes face to face with the truth, Matthias rejects the Nazarene's advice and walks away in despair.
Mark's gospel account tells the reader Yeshua (Jesus) loved the rich young ruler. The real story shows how Jeshua pursues Matthias. But the questions remain—what is the price for eternal life, who will pay it, and who will receive it?
MORE ABOUT THE NAZARENE'S PRICE?
What would a person give for his soul?
The rich young ruler pleaded with Jesus to tell him the secret to eternal life, only to refuse the way. But was that the end of his story, or did the pursuing love of Jesus eventually capture his heart?
Matthias's faith should be unshakeable, but his father's death leaves him with doubt and fear. Rumors surrounding a Nazarene give rise to hope. But Matthias' quest for answers stirs terror in his heart as death haunts him in a battle for his soul. What would it cost him to find peace? His riches? His life? The Nazarene holds the answer. How will Matthias respond?
ABOUT DONNA STEARNS: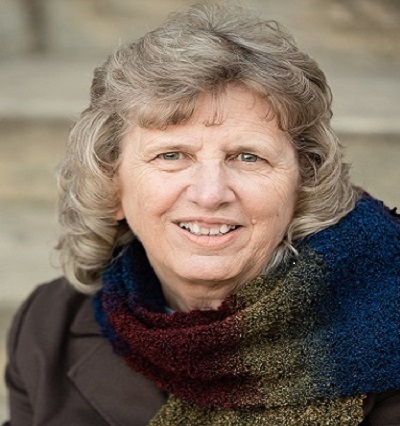 Donna Stearns has published several short stories, articles, and bible studies by several different companies over the years. Her blog, "Meeting Jesus With Donna Stearns," contains over 500 inspirational posts. The Nazarene's Price is her first novel, which grew from her desire to study the Bible. Her first loves, after the Lord, are for her husband, their grown children, and their families—whom Donna and Tom welcome to visit in their rural southern Illinois home. Donna's readers are welcome to connect with her via email at dkstearns@hotmail.com, on facebook.com/donna.stearns.10, and on her website, https://believe4147.wordpress.com.
MY REVIEW: *****
What a treat. Lovers of Biblical Fiction will enjoy this book, but I must remind folks this is fiction. The author has taken some liberties with the characters' situations, particularly with Matthias (remember, he won the lottery to take Judas's place) and Rebekah (Simon Peter's daughter). We know Peter had a mother-in-law so he may very well have had a daughter. I have seen other accounts that attribute a teenage daughter to Peter. I would put this book in the same classification as Dear and Glorious Physician, a story that takes the imagined untold story of the Biblical character. The author remained true to the customs and times as well as the events found in the gospels. The writing was good, and I found myself engaged with the characters' emotions and struggles. I particularly liked the way the author portrayed the scenes involving Yeshua (Jesus), his compassion and humanity were well described. I recommend this book.