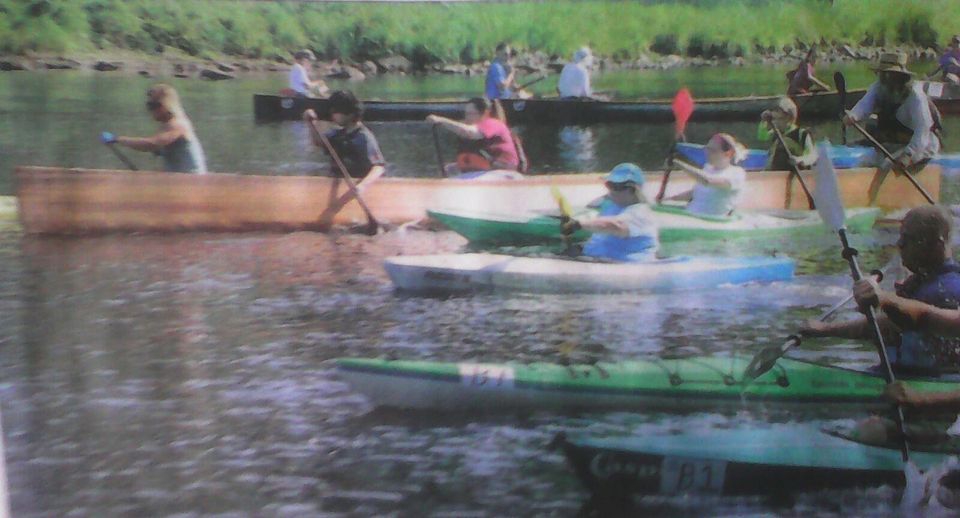 From the Remington II canoe race two weeks ago, in the long boat, unknown, Noah, Andrea, Julian, and Grampa Kerry
Kerry and Rena are friends from way back when. We had children that were much the same age. As did mine, Kerry and Rena's kids have grown up and have families of their own. I'm FB friends with this amazing young daughter of these friends (well young to me, anyway). When she posted this tribute to her father, she graciously allowed me to put this on my blog. I trust her testimony will bless you as much as it blessed me.
MY AMAZING DAD
By Andrea Lyn Newell
If all goes to plan, my Amazing Dad (mid 70s, very active and healthy) will go out tomorrow morning on a solo canoe for his 30th 90-mile canoe race.
I wish I could be there to cheer him on. To help Mom and my brother Kelcy Newell and sister-in-love Genevieve Kester to provide the pit crew support at portages. Meet their new dog. Feast with him at the end of each day.
Actually, what I really wish is that I could be in the boat with him, maybe me and at least one of my sons.
But not this year. Even if I could set aside the school/work schedule, we would most likely slow him down, having not 5 minutes between the 4 of us with a paddle in our hands for 3 years. Or at least 2.
And even a safe completion of this adventure isn't promised.
Much as I am pulling for him to cross that finish line at the end of 3 long days, even Papa is working not to get anyone else's hopes up too high. He has agreed to stop if his pit crew thinks it wise. More importantly, my father is cautious enough to heed his body signals if it isn't wearing the miles as well as it must to last that long on the water.
So very strange to think a bedrock of my childhood might be as unstable as a canoe.
I want to sing with him over the cadence of a switch in a voyageur again. I want to hear "finish strong" as we push for the final stretch. I want to smile with him as we lift our paddles over our heads at the end of a leg, fighting the good ache in our arms to show we still have strength and spirit left.
But that's in God's hands. Maybe, if ever, it waits for stronger, resurrection bodies in a world with no sea.
But at least one River.
However it pans out, those of you who love Jesus please ask Him to strengthen Kerry Newell for his long canoe paddle this weekend. If I can't be there, at least to know Our father is with him will be a comfort.
ABOUT ANDREA LYN NEWELL (from FB page)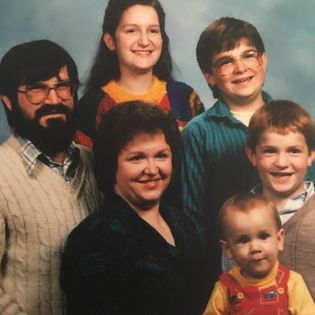 Speech Therapist at North Coast Therapy, Speech Language Pathologist at North Coast Therapy, Waddington, NY, and Speech Language Pathologist at North Coast Therapy
Past: St. Lawrence-Lewis BOCES
Studied SpeechPathology at State University of New York at Geneseo
Attended from 1998 to 2000
Lives in Canton, New York
From Heuvelton, New York
Married to Rick Dodds
Since February 24, 1996
Rena, Kerry, and fam "way back when"