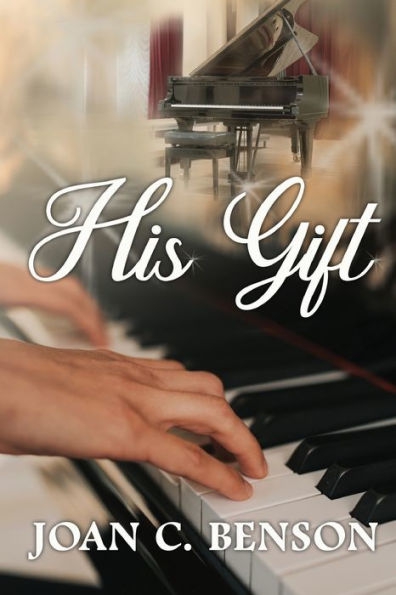 FICTION FRIDAY
HIS GIFT
BY JOAN C. BENSON
A REVIEW

Publisher ‏ : ‎ Elk Lake Publishing, Inc.; 1st edition (July 26, 2020)
Publication date ‏ : ‎ July 26, 2020
Print length ‏ : ‎ 232 pages

"THE STORY BEHIND THE STORY
Have you ever wondered why authors write what they do? I have. In my case, the backstory for my debut historical fiction novel, His Gift, is quite personal. The key conflict is based on a true event in my mother's life at the onset of The Great Depression.

I began His Gift after my mother passed away. While reading her diaries, I heard her "voice" in a fresh way, not as my mom, but as a young woman with dreams and determination to see them happen. I knew snippets of "her story," but as an adult writer, I recognized her life contained a drama deserving to be shared.
Armed with ideas, my husband and I traveled to Royal Oak, MI, to research. We located my grandparents' home and the music conservatory where my mother studied. I researched what seemed like miles of microfiche about the 1920s at the Detroit Public Library.
I felt prepared to write. However, after the conflict was developed, I hit a wall. There was no real-life resolution. Seeking God's help, I prayed, read, and then gave up. Multiple times.
One day, I had the inspiration I had prayed for. I wrote with passion, knowing the ending would bring glory to God. Upon completion, this self-described painful period of history was alive with hope—through Christ, our only hope in all seasons.
This was my novel's backstory—the story behind the story of His Gift.
MORE ABOUT HIS GIFT
Brace yourself for a thrilling race through the twists and turns of a young woman's determination to see her dream come true. On the cusp of the stock market crash of 1929, seventeen-year-old Molly has aspirations for a career in music after high school. With the passion of an athlete preparing for the Olympics, she trains relentlessly to become the best she can be. As her world collapses in unimaginable ways, she is left to find peace and purpose in the midst of her crisis. The message of His Gift is universal to anyone who has ever dared to dream in spite of uncontrollable circumstances.
ABOUT JOAN C. BENSON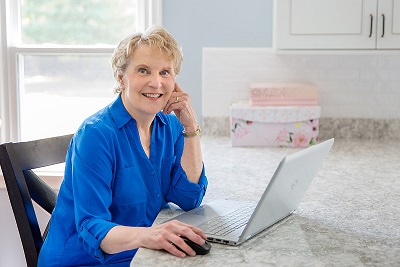 Joan C Benson is a wife, mother, grandmother, and author/speaker. She has been writing professionally for over thirty years, in addition to her career as an educator, serving primarily as a reading specialist. Her debut historical fiction novel was released in 2020. She has been published in multiple Christian magazines including LifeWay's "ParentLife," and Regent University's "The Christian Leader." She has published devotional writings on CBN.com. Joan also wrote children's ministry curriculum for LifeWay Publishing.
Connect with Joan C. Benson
website: https://www.joancbenson.com/
Blog: www.bensonjj.blog (WordPress, but also found on the website)
Author FB: https://www.facebook.com/YIHAVEHOPE
Twitter: https://twitter.com/11Ccaj4life
Goodreads: https://www.goodreads.com/author/show/20555254.Joan_C_Benson
MY REVIEW *****
Written from first person point of view, I found this story very engaging. The reader will easily identify with Molly's struggles. I thought using a young person's view to demonstrate how the era of the Great Depression impacted lives to be a good approach to the narrative. I think this is a good book for younger readers and could be included in a history home school curriculum when studying the 1920s-1930s. Older readers will remember the stories their parents told of these times. I thought Molly's faith struggle to be genuine, and the author provided a satisfying ending. The Lord does not always answer our prayers in the way we expect. Molly found His Gift could be used in ways she had never imagined. I was given a copy for my honest review. I highly recommend this book.