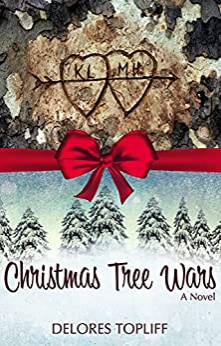 CHRISTMAS TREE WARS
BY DELORES TOPLIFF
A REVIEW
Publisher ‏ : ‎ Scrivenings Press LLC
Publication date ‏ : ‎ October 5, 2021
Print length ‏ : ‎ 199 pages
THE STORY BEHIND THE STORY
in the author's words
My second historical novel release, Christmas Tree Wars, has been my most fun book to write. When two feuding Wisconsin Christmas tree farmers have financial problems, one's son and the other's niece come home to help. Both try to increase business by competing to provide the White House Christmas Tree but only one can win. Both are willing to sacrifice for love in ways that change both farmers and remind the whole town of the reason for the season.
My book is set in 1966. Lady Bird Johnson was the presidential First Lady, and in my book will decorate the winning tree with the American wildflower themes she loved.
Who was your favorite First Lady and White House Tree? My book also mentions the Rockefeller Tree in New York City. Have you seen that or the National Mall or White House Trees in Washington D.C.? Would you like to?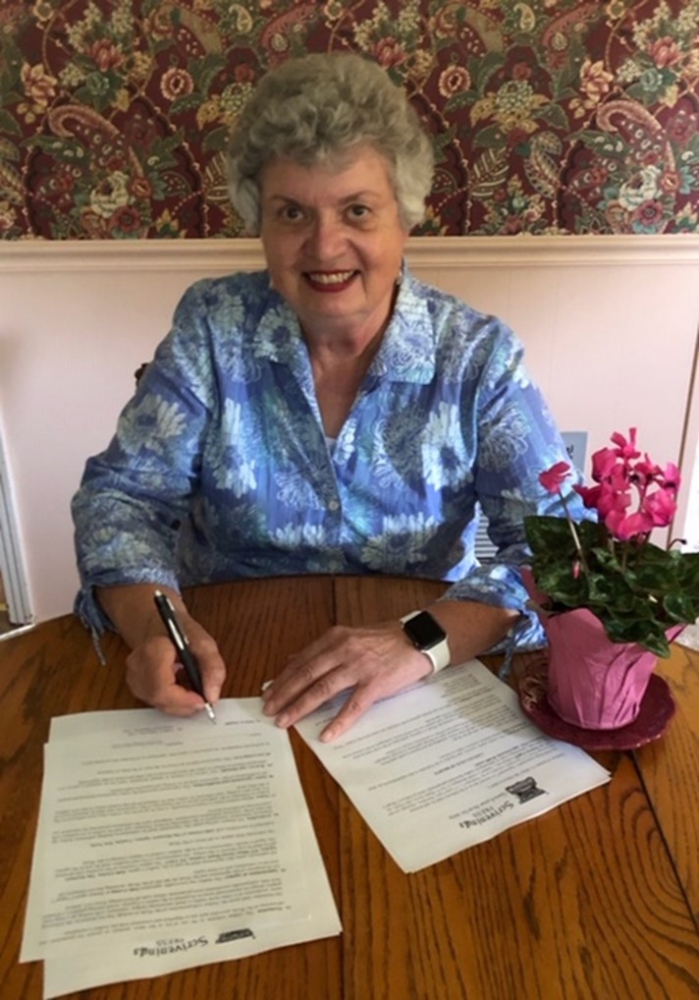 MORE ABOUT CHRISTMAS TREE WARS
Christmas is meant to be a time of goodwill, but there's no peace between two neighboring Christmas tree farmers involved in a longstanding feud. Can this year be different with a bit of holiday romance tossed into the season?
When the financial-planner son and forestry-major niece of feuding Wisconsin Christmas tree farmers come home to help their families in crisis, it takes Christmas tree wars to a whole new level. As each of these young people seeks success by competing to provide a national Christmas tree, romance fills the air and connects them as closely as mistle to toe.
ABOUT DELORES TOPLIFF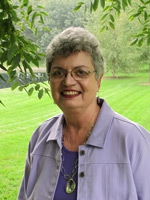 Delores Topliff grew up in Washington state but married a Canadian so enjoys dual citizenship. She is a teacher with an online university and enjoys traveling. She has published children's books and non-fiction stories before finding her stride in writing historic novels. Books Afloat, Christmas Tree Wars, and Wildlerness Wife have been published since January 2021. Strong Currents, the sequel to Books Afloat, releases on November 29, 2022. Delores loves her two doctor sons and five grandchildren and divides her year between a central Minnesota farm and the gentle climate and people in Northeastern Mississippi.
MY REVIEW ****
This would make a great Hallmark movie. I enjoyed the story with its small-town feel, the classic feud, struggle with faith and the tough times in life, and the romance tossed in. Folks who like feel-good, heart-warming stories about small-town life will enjoy reading this book. In addition to the above, the hero and heroine both are returning to their roots when they decide to help their feuding parents to rescue their adjoining farms. Both struggle with opportunities and dreams outside of the Christmas tree farms they grew up in, having opportunities in larger cities, and have put those dreams on hold because of an obligation to their family. Will they discover their best future lies with each other? I also appreciated the author's knowledge of Christmas Tree farming and contest opportunities.