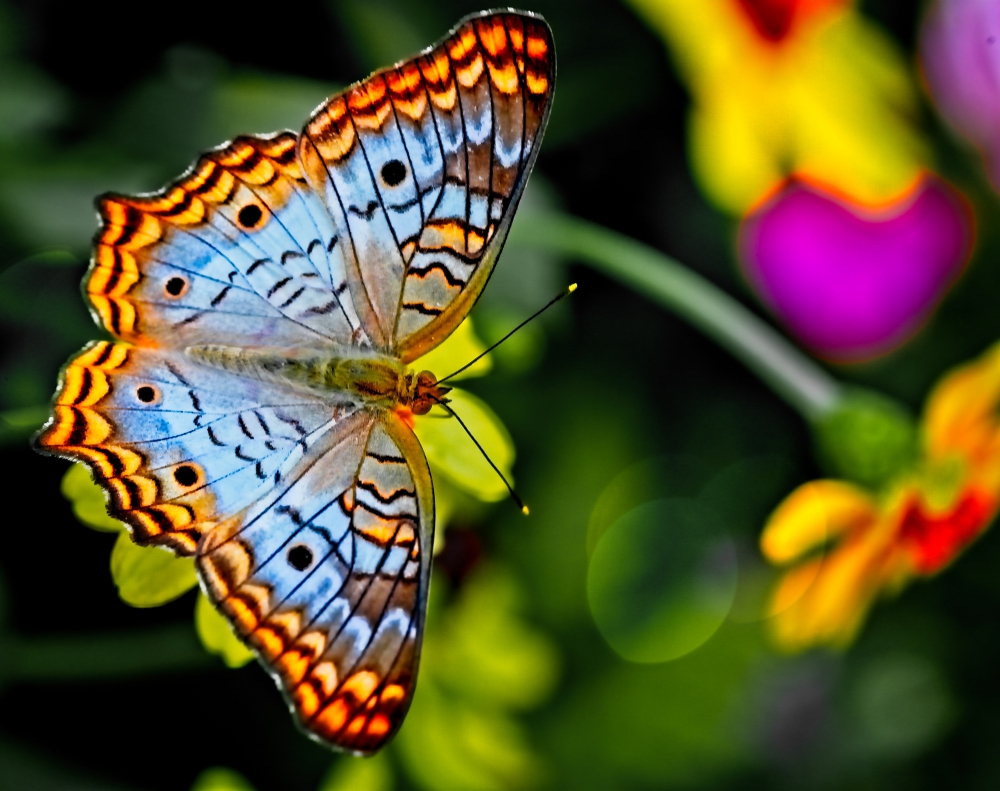 Photo by Alfred Schrock on Unsplash
I noticed a butterfly looping overhead as it crossed my path.
Usually, my gaze upon butterflies is cursory. But this one was bright yellow with dark spots and bands.
A good-sized butterfly, you've probably seen it before. It fluttered to a nearby branch, and I stopped.
As I stood warming in the sun, the butterfly flitted this way and then from branch to branch and around behind me and back, pausing now and then to flex its wings in place.
The shades of green of the shrubs and trees layered up; Manhattenesque from my perspective.
Various textures. I began to count. Six ... seven…eight … nine.
There must be at least nine shades of green with a few yellows here and there.
A bumblebee, two actually; alternating bands of black and yellow on black, pointy legs that never stopped were busily scrambling about from white to violet blossoms poking from the nearest shrub.
A horsefly settled on an adjacent leaf while locusts hummed and decrescendoed rhythmically.
Listening closely, I could discern two distinct voices and rhythms.
My thoughts and eyes lifted to see half of the egg-white moon poking from a hole in the cloudless, indigo sky pierced by a pair of planes.
The colors, textures, warmth, motions, and sounds stacked one upon the other.
The butterfly and I had paused - but time did not.
Among my expanding thoughts and senses was an awareness of traffic continuing to roll a few feet behind me.
Reset, I turned to follow the remaining path around the pond and back to the office.
O Lord, how manifold are thy works!
in wisdom hast thou made them all: the earth is full of thy riches.
Psalm 104:24BRG Bible
.
ABOUT JOHN BARRINGER
John lives in Rockville, Md. He loves nature and from time to time even ventures to write about something that inspires him.