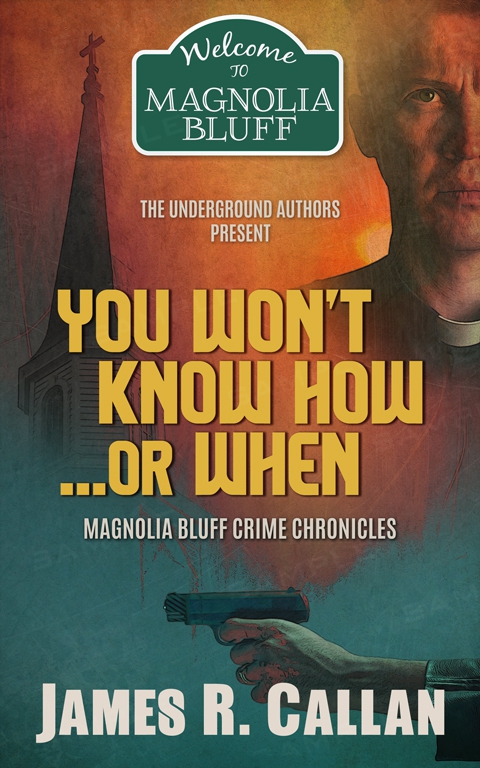 YOU WON'T KNOW HOW … OR WHEN
BY JAMES R. CALLAN
A REVIEW
Publisher ‏ : ‎ Pennant Publishing (July 22, 2022)
Publication date ‏ : ‎ July 22, 2022
Print length ‏ : ‎ 189 pages
THE STORY BEHIND THE STORY
A group of nine award-winning authors from across North America created the fictitious town of Magnolia Bluff in the Texas Hill Country. Each author writes their own book, set in this town, with shared characters, shared places, and shared news of the town. Each author was assigned a month to publish their book, starting in April and ending in December. And thus we have the multi-book, multi-author series The Magnolia Bluff Crime Chronicle Series.
For my book, You Won't Know How … Or When, I had Father Frank take a vacation and visit Magnolia Bluff. But on the first day, he gets involved in a murderous plot where circumstances make him the only one who can prevent it.
MORE ABOUT YOU WON'T KNOW HOW … OR WHEN
On the first day of Father Frank's vacation, a man says to him, "I'm gonna kill you." When the threat of violence covers another person, Father Frank knows something must be done. But because the threat came via the confessional, he can't tell the police. He can't even tell the other person who is in jeopardy. Father Frank is on his own.
To make matters worse, this happens in Magnolia Bluff, a place Father Frank has just come to visit. He doesn't know the people; doesn't know the town, and he certainly doesn't have a clue who is issuing the threat.
His vacation hasn't started well, but if he can't stop this man from killing, it will end suddenly – and much worse.
ABOUT JAMES R. CALLAN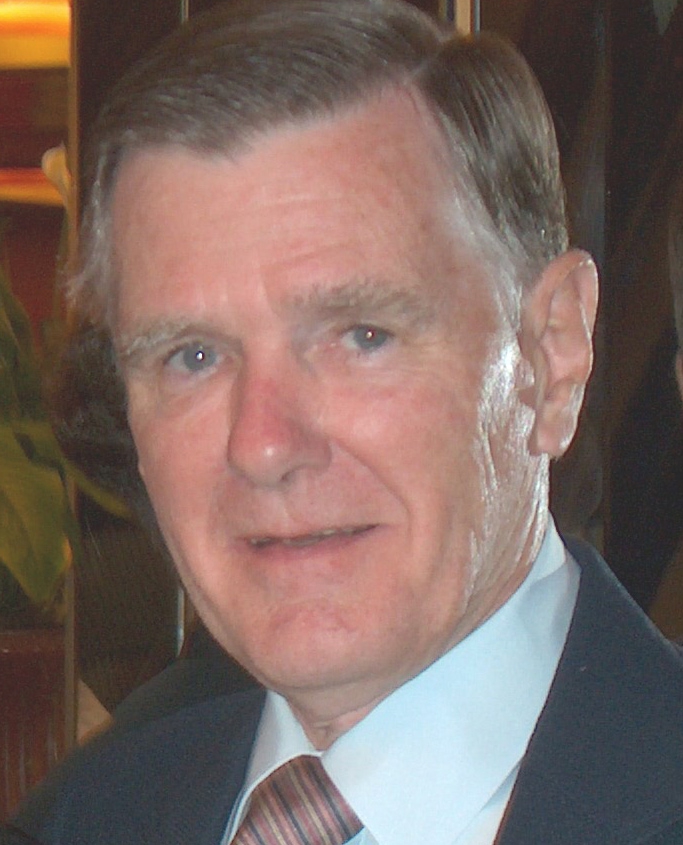 After a successful career in mathematics and computer science, receiving grants from the National Science Foundation and NASA, and being listed in Who's Who in America, Who's Who in Computer Science, and Two Thousand Notable Americans, James R. Callan turned to his first love—writing. He has had four non-fiction books published. He now concentrates on his favorite genre, mystery/suspense/thriller. His fifteenth book was released in July 2022. In addition, he speaks at conferences and gives workshops on various writing topics such as character development, dialog, audiobooks, plotting, and the mystery/suspense/thriller genre. He and his wife split their time between homes in northeast Texas and Puerto Vallarta, MX. They have four children and seven grandchildren.
Website: www.jamesrcallan.com
Blog: https://www.jamesrcallan.com/blog/
Author Page: http://amzn.to/1eeykvG
MY REVIEW ****
I love the Father Frank character. James. R. Callan has kept true to Father Frank's personality, compassion, and tender-heartedness in this contribution to a small town series. The story is set in motion when Father Frank hears a confession concerning a plan to commit murder. He figures out that the threat is not for him but for the kindly priest whom Father Frank has come to visit. How can he honor the sanctity of the confessional and yet prevent the intended murder? Callan does a good job at keeping the reader on the page as Father Frank works through the mystery, always keeping the would-be killer's soul foremost in his strategies.
I recommend this book.