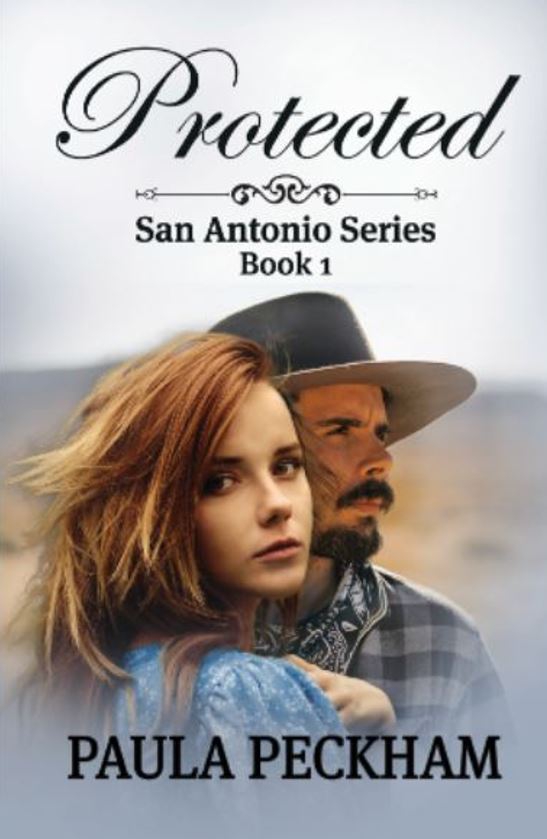 PROTECTED
BY PAULA PECKHAM
A REVIEW
Publisher ‏ : ‎ Elk Lake Publishing, Inc. (April 11, 2022)
Paperback ‏ : ‎ 342 pages
A story about the story:
I set Protected, the first book in my current series, in 1862. Book two jumps to 1864. I'm Texan, and I like the cowboy aspect of that time frame—cattle drives, covered wagons, shoot-outs in the Wild Wild West, and horses.
Protected is a love story. Abby is an 18-year-old girl, and she emigrates to Texas with her parents and three other families. They are struck by cholera. Many people die, including all the adults, leaving her, the oldest, to take over and get the other children safely to San Antonio. Manny, a cowboy, runs into the wagon train and helps them finish their trip. One small problem—Manny thinks Abby is a boy. The story reveals how we can protect those we love, but God protects us always, whether or not we realize it. Both Abby and Manny learn to trust God and each other as their story develops.
MORE ABOUT PROTECTED
Disaster strikes a wagon train en route to Texas, leaving 18-year-old Abby in charge of the survivors, all children younger than her. After an attempted kidnapping, the others convince her to disguise herself as a boy. Initially reluctant, Abby soon realizes life on the trail is much easier without bulky skirts. The disguise allows her to do things as "Abner" she couldn't do as Abby. It's intoxicating.
Disfigured by fire as a child, Manny, a young cowboy, is lonely and yearns for companionship. His scars and the judgment of the townspeople make it difficult for him to trust others. He intercepts the wagon train and agrees to help the children finish the trip to San Antonio. A new friendship cracks the protective walls built around his heart. Hope blooms when he meets "Abner," and Manny's fear of rejection slowly dissolves.
As the weeks on the trail go by, Abby develops romantic feelings for Manny, and he values his first new friendship in years. When Manny discovers her deception, it destroys the fragile bond of friendship growing between them.
Can God help the two young lovers find trust, faith, and forgiveness on the hot Texas plain?
ABOUT PAULA PECKHAM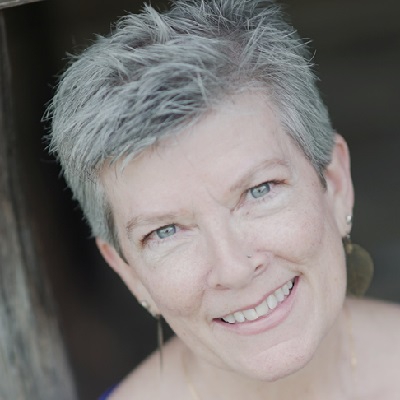 A fifth-generation Texan, Paula Peckham graduated from the University of Texas in Arlington and taught math at Burleson High School for 19 years. She and her husband, John, divide their time between their home in Burleson and their casita in Rio Bravo, Mexico. Her debut novel, Protected, was an ACFW Genesis semi-finalist in 2020. She also writes short stories, novellas, and poems.
She has contributions in the 2021 release Christmas Love Through the Ages, and Texas Heirloom Ornament.
She serves as president of ACFW DFW and is a member of Unleashing the Next Chapter.
She has spoken at ACFW, Unleashing the Next Chapter, and the Carrollton League of Writers. For more about Paula and her books, follow her at paulapeckham.com.
Twitter: https://twitter.com/PaulaPeckham
Instagram: https://www.instagram.com/paulajopeckham/
MY REVIEW *****
Though a romance, Peckham does not romanticize the hardships of the Texas frontier in 1862. The West was still developing and the Civil War was looming. Wilderness living presented many dangers. Not just the physical hardships but the mental fatigue of constantly being on guard. With this backdrop, it is believable an 18-year-old girl, with the unwanted task of leading a band of orphans across the Texan wilderness, a girl from Missouri, would disguise herself as a boy, especially after the near disaster of being set upon by unscrupulous trappers.
Both Abby and Manney are believable. I think I especially liked the secondary character of Manny's grandmother. Smart and tenderhearted, she saw the potential of romance between Abby and Manney and did what any loving grandmother would do to foster their relationship.
I recommend reading this book. Looking forward to the rest of the series.