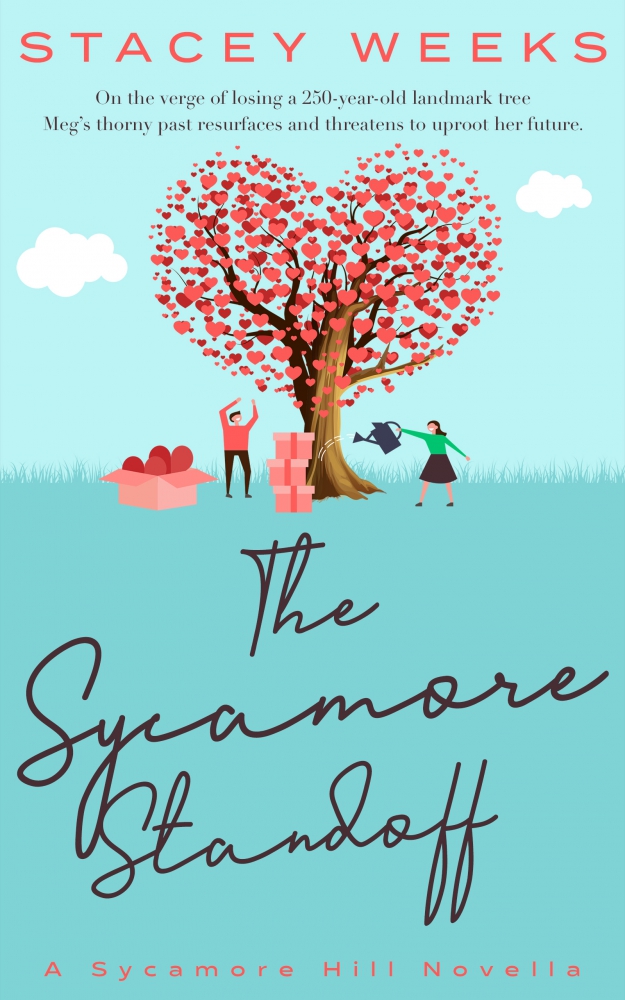 FICTION FRIDAY
A REVIEW OF
THE SYCAMORE STANDOFF
BY
STACEY WEEKS
Publisher ‏ : ‎ Grace and Love Publishing (April 29, 2022)
Paperback ‏ : ‎ 198 pages
The Opposite of Fear is not Always Courage. It can also be Peace
In general, the Western world—and many in the church—do not know what to do when confronted with fearsome circumstances or unexpected suffering. We need only to observe the world as it navigates out of a global catastrophe that has torn through churches and communities to see that God's people haven't always suffered well amidst the fearsome unknown. Yet our responses have the power to either draw others to the Lord or drive them away. How we represent Christ while we face our fear matters.
This is part of the reason I love writing fiction. It's therapeutic to craft characters who love the Lord and then put them into situations where God stretches and tests their faith. It helps me work through impossible choice scenarios, consider how to rebound after failure, and how to seek the Lord humbly.
Meet Meg Gilmore
Meg Gilmore seeks more than an absence of anxiety, fear, or stress. If that's all that inner peace required, her twisted insides would have smoothed out when she escaped her abusive ex and resettled in the small town of Sycamore Hill. But the peace she sought didn't come through removing the source of tension.
Meg wants the Lord to remove the root of her fear (like her ex trying to extort her). She wants God to save the ancient tree that's become her safe space. But neither would guarantee her the kind of peace that remains when the storms rage. She needs a peace that is different from the world's peace (John 14:27). A peace that doesn't come through the removal of trials but from enduring the trials with a trust that what the enemy meant for destruction will be the very vehicle God uses to strengthen her soul.
Meet Eli Martin
Eli's need to control his environment feeds feelings of anxiousness and challenges his theology. Which is true? His chaotic feelings or God's promise of peace?
His flesh whispers that failure is guaranteed, but the Spirit says he can do all things through Christ who strengthens him (Phil 4:13). His flesh pushes people (and God) away, but wisdom says humbly seek the Lord, and God will meet every need (Phil 4:19). His flesh screams there is not enough time, but the Spirit reminds him that there has always been enough time when he keeps the Lord first (Matt 6:33). Yesterday, fear overwhelmed him. Today, he starts again with the Lord and trusts Him for another day. God's mercies are new every morning. He is faithful (Lam 3:22-23). Eli knows this. Now, he has to live like he believes this.
ABOUT THE SYCAMORE STANDOFF
Meg and Eli fight for biblical thinking one day (one hour!) at a time, and they learn to live and focus on each day as it comes, not worrying about tomorrow (Matt 6:34). Peace follows this battle for their minds. It is exhausting but freeing. It feels dangerous yet is safe. It provides no answers, but it causes them to depend on the One who holds the answers, and that is why it brings peace within circumstances that haven't changed. Meg's fearsome past still exists. Eli can't control the present. Yet peace anchors them—to God and each other.
Perfect Peace in the Face of Fear
Managing our circumstances will never bring lasting peace—the darkness and pervasiveness of sin roots far too deep than that. Instead, peace comes with an understanding that God uses suffering to accomplish far more extraordinary things than He would by removing suffering.
Like Eli and Meg, I've found God in the blessings and provisions of life, but the spectacular sights and rewards that come from the harder work of seeking God in difficulty are even more precious. God has strengthened me to endure and revealed that nothing I fear can limit His hand.
ABOUT STACEY WEEKS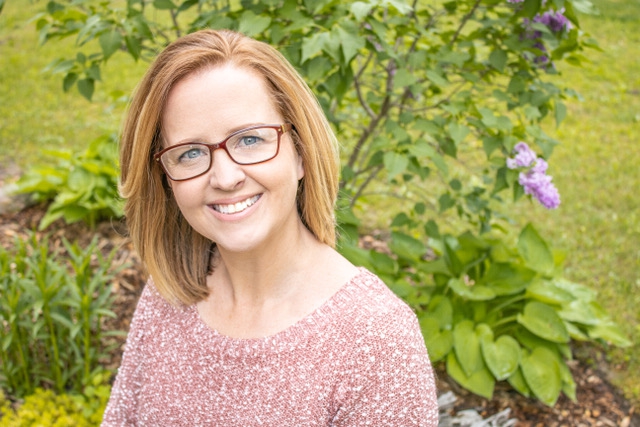 Stacey is a ministry wife, mother of three teenagers, and a sipper of hot tea with honey. She loves to open the Word of God and share the hope of Christ with women. She is a multi-award-winning author, the primary home educator of her children, and a frequent conference speaker. Stacey has a Graduate Certificate in Women's Ministry from Heritage College and Seminary, and she is working toward a Graduate Certificate in Biblical Counselling.
Links:
Newsletter sign-up and free short story
F: www.facebook.com/writerSWeeks
MORE ABOUT THE SYCAMORE STANDOFF
She wants independence. He wants her affections. They'll have to face her past for any chance of a future.

Escaping an abusive boyfriend, Meg Gilmore finds refuge in Sycamore Hill. She's particularly drawn to a 250-year-old tree she names Alfred. Like her, Alfred is a survivor, and the shade beneath its protective branches is her go-to place for solace. When a construction firm slates the majestic tree for destruction, Meg resolves to save Alfred. But Meg underestimates an adversary who refuses to yield to her requests to work around the tree.
Eli Martin's family money is as old as the tree Meg is desperate to save. Attracted to Meg from day one, he sees Meg's campaign to save Alfred as his chance to seal her affections. The best way to fight big business is to attack them in the pocketbook, and he devises a plan that Meg's adversary won't be able to afford to fight.
When Meg's ex arrives, Eli once again rises to her aid. However, Meg insists he can't simply throw money at problems to make them go away.
Together they face what truly terrifies Meg, finding freedom and love in the most unlikely places.
MY REVIEW ****
This novella held my interest from start to finish, wondering if Meg would endure the standoff: not only her quest to save her beloved shade tree but to stave off the harassment of her ex-boyfriend who shows up demanding money from her. Meg is fearful of her past becoming too well known in her adopted Canadian town and has kept a life of solitude except for her church friends and Eli. She considers whether she should allow Eli into her life as more than a friend … he seems to want that too.
To save the tree slated for destruction by a construction company, Meg must find the courage to go public, though doing so would risk her past becoming headline news.
As many new Christians do, Meg has difficulties forgiving her own past that God has freely erased from his memory. The author does a good job of showing how a Christian can let their past hamper the present life God wants us to live in him.
I recommend this book.