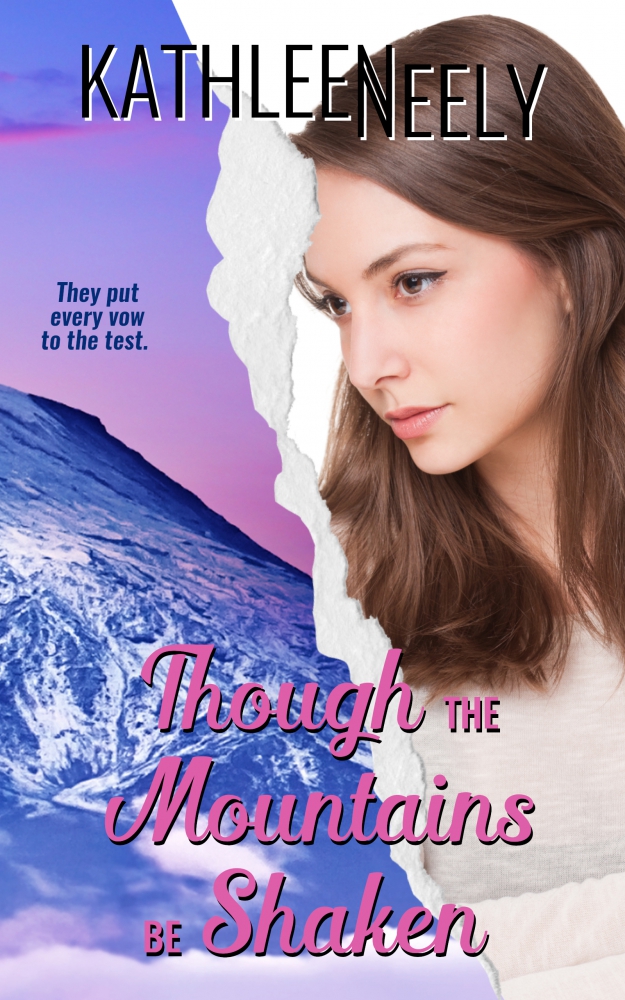 FICTION FRIDAY
A REVIEW OF
THOUGH THE MOUNTAINS BE SHAKEN
BY KATHLEEN NEELY
Publisher ‏ : ‎ Deca Books, LLC (April 18, 2022)
Publication date ‏ : ‎ April 18, 2022
Print length ‏ : ‎ 287 pages
THE STORY BEHIND THE STORY
I've wanted to write this story for some time. I live with Parkinson's and wanted to write a character who has this very prevalent disease. By weaving it into a story, I hope to bring a new awareness of PD in a manner that readers will enjoy. My challenge as a writer was to achieve a satisfying ending without diminishing the seriousness of this disease. I believe that I accomplished that. I also desired to show that God's grace is present in our afflictions. He said, "My grace is sufficient for you, for My strength is made perfect in weakness." 2 Cor. 12:9.
I hope you enjoy this story.
ABOUT THOUGH THE MOUNTAINS BE SHAKEN
Kate Dunbar puts 100% into everything she does—a career as a literary agent, a mom of preschool twins, and the wife of Ryan Dunbar, a criminal defense attorney. She appears to have a perfect life until it begins to crumble piece by piece—her marriage, her health, and her job.
Kate blames emotional stress for her fatigue, stiffness, and tremors. As symptoms begin to increase, Kate finds herself unable to control her body's erratic movements. At the same time that she and Ryan separate, she receives a diagnosis of Parkinson's. Determined not to tell her estranged husband of her diagnosis, Kate faces an unknown future and the possibility that she'll face it as a single mother.
More upheavals await as glimmers of hope for a restored marriage begin to surface. A case that Ryan is defending endangers his family and his career.
Kate and Ryan both harbor secrets that threaten their marriage. Can they mend their broken family? How will Parkinson's affect their future? For better or worse, for richer or poorer, in sickness and in health, forsaking all others. Every vow they spoke eight years ago is being tested. Can they survive the storm?
ABOUT KATHLEEN NEELY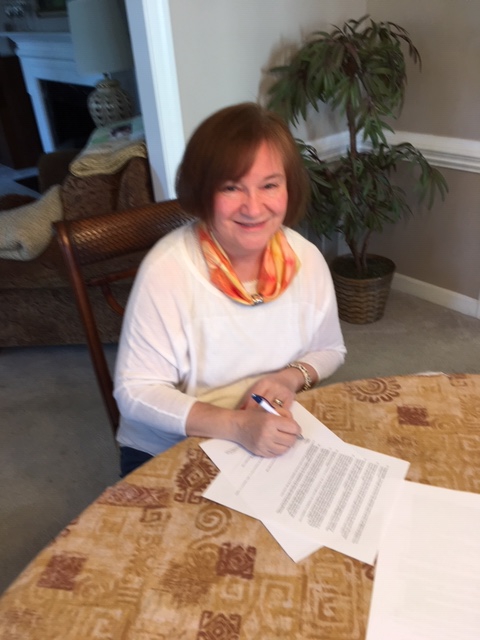 Kathleen Neely is a retired elementary principal, and enjoys time with family, visiting her two grandsons, traveling, and reading.
She is the author of The Street Singer, Beauty for Ashes, The Least of These, Arms of Freedom, and In Search of True North. Kathleen won second place in a short story contest through ACFW-VA for her short story "The Missing Piece" and an honorable mention for her story "The Dance". Both were published in a Christmas anthology. Her novel, The Least of These, was awarded first place in the 2015 Fresh Voices contest through Almost an Author. She has numerous devotions published through Christian Devotions.
Kathleen continues to speak to students about writing and publication processes. She is a member of American Christian Fiction Writers.
Website – www.KathleenNeely.com
Facebook – www.facebook.com/kathy.neely.98
Twitter - https://twitter.com/NeelyKneely3628
Instagram – www.Instagram.com/KathleenNeelyAuthor
Goodreads - https://www.goodreads.com/author/show/14602744.Kathleen_Neely
BookBub -- https://www.bookbub.com/profile/kathleen-neely
MY REVIEW *****
Kate Dunbar is a Type-A personality and this has caused difficulties in her marriage. Though her husband loves her, her caustic tongue and take-charge personality have begun to erode their marriage. She returns from a conference to find her husband has left, taken the children … though only temporary … and set up separate living, even hiring a nanny. Then she is diagnosed with Parkinson's. How much should she tell her husband? Though he claims he wants to work through their difficulties and "fix" their marriage, Kate distrusts him. Is there another woman involved? She cannot seem to confess her diagnosis. However, the shakeup of her marriage forces her to look inside herself and her faith.
In the beginning, we do see a self-centered view of Kate, a bit of a whiner as life isn't going the way she wants and her ambition to publish continues to be unrealized. As the story continues, we see Kate's sensitivity and desire for healing in her marriage to evolve.
I struggled with rating this book. I rarely denote a five-star review for novels, as I reserve that rating for exceptional books. Though the characters were well developed and the writing was excellent, I wanted to see more spiritual conflict. Most Christians, when hit with a significant diagnosis or life-altering circumstance, tend to dig deep into their faith. Other than a mention they were Christians and attended church, I did not see a significant spiritual arc. Kate did note an acceptance toward the end realizing God can fix the broken pieces and her hope God would do just that for her marriage.
I ultimately decided to rate the book high because of the literary excellence of the work. Neely's understanding of Parkinson's was well handled, perhaps from her own personal experience with the disease. I also thought her treatment of the courtroom scenes was realistic and well done.
I recommend this book. I was provided a copy for my honest opinion.