FICTION FRIDAY
A REVIEW OF
FLYING INTO LOVE
BY
KATHLEEN ROUSER
Publication date ‏ : ‎ November 17, 2020

Print length ‏ : ‎ 146 pages
Available in print and ebook
THE STORY BEHIND FLYING INTO LOVE
Flying Into Love came into being because of a collaboration with four other authors. Our anthology was called Love is in the Air and each story had to have something to do with flying. As I found hot air balloons intriguing, I centered my story around the discovery of a family's two heirlooms--a missing hot air balloon and a great-grandmother's journal. It became a time-split novel since I'm used to writing in the historical genre.
It also came from an idea I had written in a journal about a young woman inheriting not only her aunt's home but her advice column as well. The requirement was that she must hide her identity for a while. Throw in caring for a special needs niece and a handsome veteran needing a place to stay showing up on her front porch and Flying Into Love was born.
MORE ABOUT FLYING INTO LOVE
Her great-grandmother's journal holds the key to the past--and maybe her future. Unable to say no when others need her, Talia Sampson took on her deceased aunt's advice column and the care of her special needs niece. Then new veteran, Ben Tanner, shows up unexpectedly on her doorstep. Hurt many times, he wonders where home is. Talia isn't happy finding a hot-air balloon with him, but she treasures the old journal with it. Ben hopes restoring this family antique will please her, until he discovers a secret that shatters his trust. And Talia hates flying. Will she trust God—and Ben—enough to go airborne?
BUY LINKS
Kobo:
Amazon
ABOUT KATHLEEN ROUSER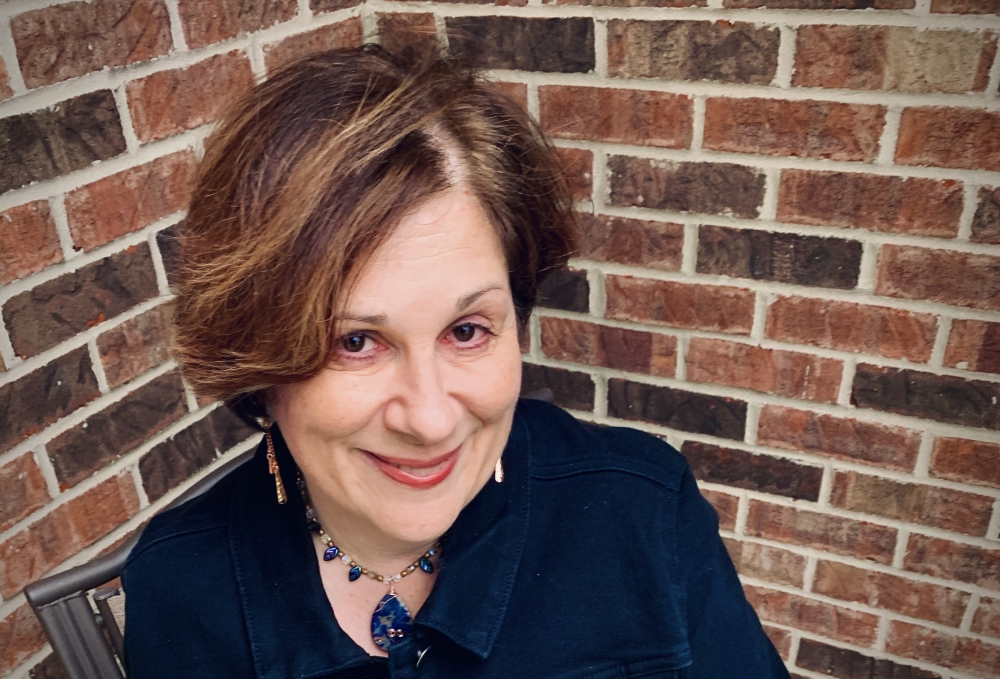 Kathleen Rouser is the award-winning author of Rumors and Promises, her first novel about the people of fictional Stone Creek, Michigan, and a multi-published author of historical and contemporary Christian romance. She is a longtime member of American Christian Fiction Writers. Kathleen has loved making up stories since she was a little girl and wanted to be a writer before she could even read. She's in the grip of God's grace and is a fan of the three Cs—cats, coffee, and chocolate.
The mother of three, who is a former homeschool instructor, mild-mannered dental assistant, and current Community Bible Study kids' teacher, lives in Michigan with her hero and husband of forty years, and two sweet cats who found a home in their empty nest.
She's represented Linda S. Glaz of the Hartline Literary Agency.
Website: http://kathleenrouser.com
Facebook page: https://www.facebook.com/kerouser
Instagram: https://www.instagram.com/rouserkathy/
Twitter: @KathleenRouser
Bookbub: https://www.bookbub.com/profile/kathleen-rouser
MY REVIEW ****
Romance can find us in unexpected places. Talia, still mourning her beloved aunt's death, not only inherits the home, but also the aunt's syndicated and famous advice column. Her aunt's publisher and agent want Talia to keep up the ruse her aunt is still alive and writing the column. This is difficult enough to accept. Then the agent suggests Talia write an autobiography as if written by her aunt. This seems like too much deception and grates against Talia's Christian ethic. Enter Ben Tanner, a veteran stranded in the small town and needing a temporary place to stay while waiting for his truck to be repaired. The local mechanic likes to take his time. Ben makes fast friends with Talia's niece, Bianca, a special needs child. He also repays for his stay by doing a few repairs around the huge Victorian home.
The author does a good job with the forward romance, the inner conflicts of both Talia and Ben, and endears Bianca to the reader. I did have a little trouble with the time shift. It seemed a little uneven, occurring later in the book. All was effectively explained, however, and does not take away from the enjoyment of the book.
I recommend Flying Into Love for romance readers.